I was shocked and disheartened to learn that SF, fantasy and horror author and one of the foremost practitioners of the New Cthulhu Mythos stories, Michael Shea, has unexpectedly passed away. It comes as a blow, since Mr. Shea was located in Northern California and I was hoping that one day I could get to meet him in person… even perhaps starting the process of introducing his works into Korean language.
Michael Shea's short story collection Polyphemus, published in 1987 from the fabled Arkham House, is one of the most dog-eared and tattered copies of English-language fiction I still own, along with such genre classics as John Shirley's In Darkness Waiting, T.E.D. Klein's Dark Gods and Robert Charles Wilson's The Perseids and Other Stories. I have read every story included in collection many, many times but "The Autopsy," one of the greatest horror-SF short stories ever written, holds a special place in my psyche… its utterly inimitable combination of luridly sophisticated, hypnotically florid prose, sharp, taut characterizations and ultimately humane perspective is thoroughly addictive. I have returned to the story time and again, dozens and scores of times… maybe really even more than a hundred times… to savor Shea's virtuoso verbal orchestration of a cold, demonic alien mind sparring with a world-weary American professional who find solace and pleasure in the acts of dissecting corpses.
He found his parochial pity for Earth alone stretched to the transstellar scope this traveler commanded, to the whole cosmic trash yard with its bulldozed multitudes of corpses; galactic wheels of carnage– stars, planets with their most majestic generations– all trash, cracked bones and foul rags that pooled, settled, reconcatenated in futile symmetries gravid with new multitudes of briefly animate trash…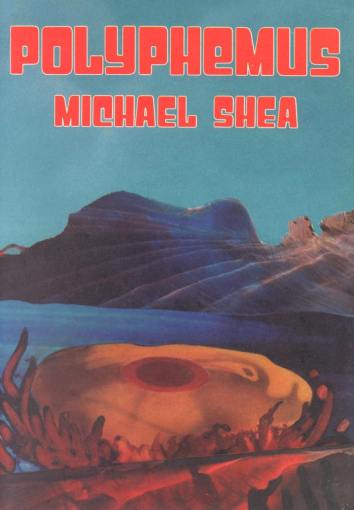 It is even more heartbreaking to think that Mr. Shea has just finished the second installment, Attack at Sunrise, of what promised to be at least a great trilogy following in the steps of The Extra, an outrageously entertaining hybrid of '50s monster-movie mayhem and the corporate Hollywood satire. Now we will never read its possible third installment… which could have been called Burn, Hollywood, Burn, I would like to think. Probably I will miss his supremely witty yet authentically grandiose Cthulhu Mythos stories most. In the end, though, he has left behind a sizable legacy of numerous short stories, the Nifft the Lean saga and other novels, all of which I will continue to treasure as long as my brain still manages to decode English language writing. Goodbye, Mr. Shea, thank you for giving this Korean fan years of reading pleasure.