Continuing from yesterday's post, which I guess is technically also dated with July 25 although written a day before, are the good surprises, ho-hums and nahhs from the Bucheon Fantastic Film Festival.
Michelle found Michael Fassbender-starring Slow West (U.K., New Zealand, 2015: dir. John MacLean) walking the "razor edge" between "deconstruction and recreation of the classic Western tropes." It tries to criticize the ideology of white man's Manifest Destiny but ultimately falls back on the cliched view of Native Americans. But she was pleasantly surprised by Poison Berry in My Brain (Japan, 2015: dir. Sato Yuichi), a romantic comedy with a premise intriguingly similar to Pixar's Inside Out, except that the "controls" in her brain behave like corporate boardroom members, all futs and squirms as Ichiko, the owner of the brain, struggles to develop a crush into a romance. While the romance aspect was fairly routine, Michelle thought it was in some ways much more ingenious and truthful in depicting how our socialized selves try to behave amidst conflicting impulses and agendas.
I was not blown away but otherwise entertained by We Are Still Here, starring still-beautiful Barbara Crampton, cult actress Lisa Marie, Larry Fessenden (a horror film director of some recognition himself) and Monte Markham, a staple from '70s TV, (U.S.A, 2014: dir. Ted Geoghegan, No. 30). With little ambition other than scaring bejeezus out of the viewers, which it does pretty efficiently, We Are Still Here just stops before actually becoming poignant, anchored by an excellent performance from Crampton. Spring (U.S.A., 2014: Aarom Moorhead, Justin Benson, No. 31) adds a contemporary twist to another hoary horror film cliche, an American guy who encounters an exotic and gorgeous femme fatale while touring the old Europe: no, she is neither a vampire nor a werewolf. Manifestation of her monstrosity is pretty well done through low-budget but creative special effects, but the movie's last third, while uplifting and logical, is curiously uninvolving. Horsehead (France, 2014: dir. Romain Bassett, No. 32) is like a Jean Rollin film re-done with the sensibility of Nightmare on the Elm Street, with an impressive special makeup effects and sincere performances from the leads, Lily Fleur-Pointeaux and Catriona McCall. It will no doubt rub some viewer's coats in a wrong way but I found it rather exquisite and eminently relatable.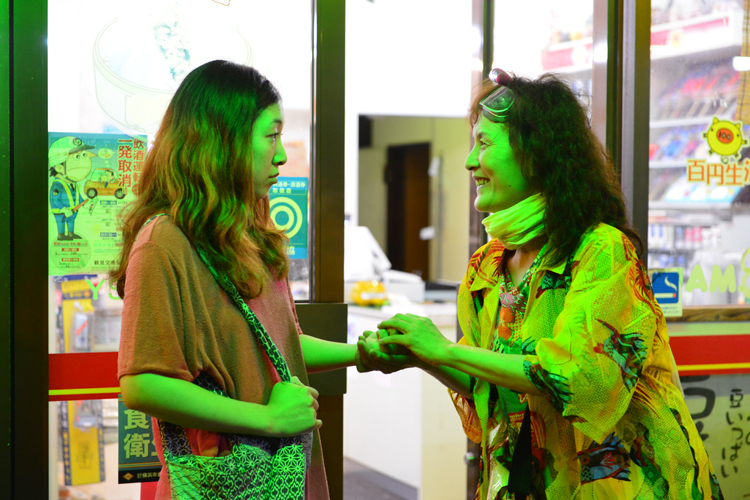 Darcy had mixed feelings toward 100 Yen Love (Japan, 2014: dir. Take Masaharu) that seems to go out on its limb to deny the kind of emotional release North American viewers would expect (and the film, typically, includes an episode regarding rape that will raise hackles among them as well), but loved Ando Sakura's performance in the title role, an unlovely 32-year-old woman who takes up boxing. Nicholas Kleiman and Rob Lindsay's documentary Why Horror?(U.S.A., 2014) certainly asks right questions, but the answers are more standard than insightful. Oshii Mamoru's Nowhere Girl (Japan, 2014) was, according to Darcy, legible and clear-cut in its presentation if not overwhelmingly interesting. I keep expecting Oshii to fall into the black hole of his own dark subconsciousness and never come out but he somehow manages to remain coherent in every output.
Michelle also had kind things to say about the whacky Haruko's Paranormal Laboratory (Japan, 2014: dir. Lisa Takeba), a zero-budget surrealistic satire in which Haruko, who incessantly carries out a conversation with her TV set, finds it transformed into a TV-headed guy. It's not earth-shaking but cute and creative. She was, however, definitely impressed by the most unlikely source, Sono Sion's G-rated "positive fantasy" about a would-be rock singer and his green pet turtle (which naturally grows up to be a huge but benevolent monster), Love and Peace (Japan, 2014). Michelle actually used the word "masterpiece," and she is no big fan of Sono's better-known gorefests.
Finally, two Asian films from me: Philip Yung's Port of Call (Hong Kong, 2014, No. 33) is a great procedural/psychological thriller in which the heavily made-up Aaron Kwok as a Columbo-like detective investigates a horrendous mutilation-murder of a sixteen year old girl, known to have sold her body to make money. Not the kind of film the current Chinese administration would favor, it is a dark, foreboding film noir yet is suffused with uncommon level of compassion toward its deeply alienated characters. The Golden Cane Warrior (Indonesia, 2015: dir. Ifa Isfansya) takes the hoariest cliches of a classic martial arts film– a master seeking to pass on the mantle of the supreme warrior, the unworthy but skilled disciples versus the green but loyal one, a shadowy warrior with secrets of his own, and the final confrontation in which the ultimate fighting technique must be used– and reinvents them by infusing them with renewed emotional energy. Although some viewers will reject or deride the film as naive, I think its "naivete" is quite deliberate, a strategy to get at the core of what makes these martial arts movies tick. It was not as potent as Crouching Tiger, Hidden Dragon but, for me, it put a lot of elaborately plotted recent Hong Kong wu xia pian to shame in its simple fidelity to the basic qualities of the genre. Another kudos to Indonesian filmmakers!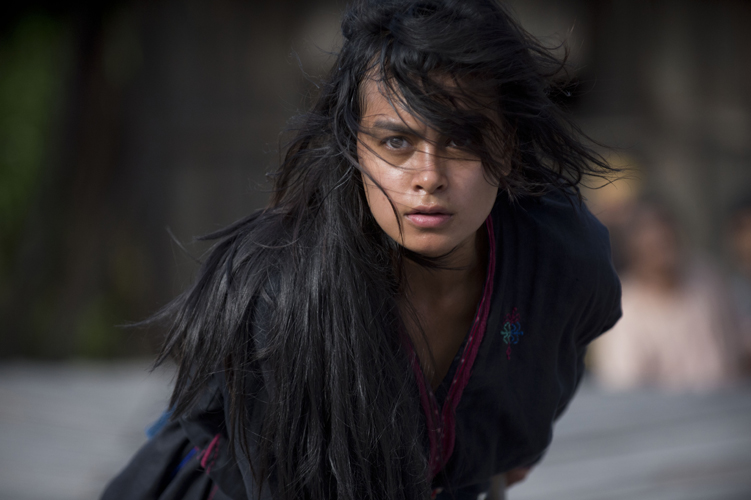 So for this round, Darcy recommends 100 Yen Love (with some reservations), Michelle strongly recommends Love and Peace (who woulda thunk?) and to a lesser degree Poison Berry in My Brain, and I strongly recommend Port of Call and, somewhat riskily, The Golden Cane Warrior. Make sure you check them out as they get picked up in the radar in your regions!