Oh shame on me! I started the ambitious block-review series for ALL new horror films that I get to watch in 2014, that I hoped would amout to 100 films by the end of the year and from there I was going to select 13 best titles. But then again, I essentially stopped doing this on September as Fall quarter rolled on and my life again became insanely busy.
An important lesson: full-time teaching job and any ambitious plan for a personal blog do not mix. Or if it is mixed, it's combustible and will blow up in your face.
But if there is anything I hate more than admission of a failure, it is to leave a plan unfinished and dangling in my conscience. So I am doggedly resuming in April 2015, when I am finally free from the teaching obligations, at least for a few months, the celebration of cheap, grungy, low-budget, found-footage horror films churned out by dozens every month, along with occasional insertions of A-list quality products actually made with some serious money. I decided to forgo the demarcation between 2014 and 2015 entries, and just keep on numbering the titles, whether it actually reaches 100 points or not. I won't double back and recount the films, but I won't stress over the issue of whether I choose the best 13 out of both the films watched from the last year's blog entries (including such memorable titles as Occulus, The Quiet Ones, The Sacrament, Banshee Chapter and Rigor Mortis) and the ones watched from January 1, 2015.
Hey, no one is paying me to do this, and I am quite certain that by the Christmas time of 2015 I will have many, many other important stuff to worry about than this list. So if it gets derailed again then, so be it. Let me worry about it when that happens. Meanwhile, the block-reviews hereby resumes. We start out in April 2015 at the list number 21.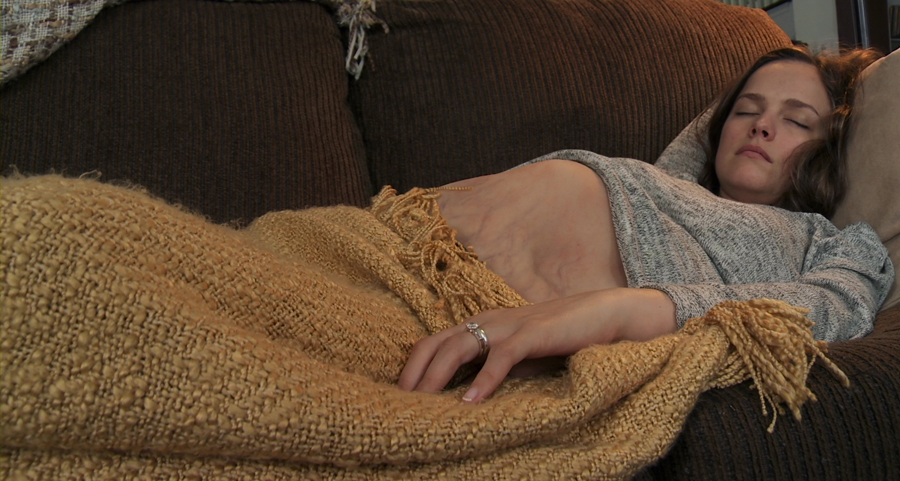 21.The Devil's Due (2014- USA, A Davis Entertainment Production. Distributed by Twentieth Century Fox Film Company. Directed by Matt Bettinelli-Olpin, Tyler Gillett). Slickly lensed but empty-headed, The Devil's Due is produced by 20th Century Fox, cluing us to the fact that it is in a nutshell a retread of the same company's '70s cash cow The Omen, with the new twist being its annoying capitulation to the found-footage format. A young couple (Zach Giford and Allison Miller, extremely pretty) travels to a vaguely Haiti-like foreign country but the wife is kidnapped and put through a vaguely Satanic religious ritual, after which she is found to be pregnant, naturally (The ultra-dork husband is entirely unaware of this episode until many months later, even though the whole shebang was recorded incantation-by-incantation on his own camera!). The film is technically polished and mounted with impressive, state-of-the-art special effects by its two directors but otherwise contributes absolutely nothing new to the genre. You know exactly what is going to happen at nearly every turning point, and the length to which the film goes to justify the presence of the amateur camera footage is sometimes unintentionally hilarious. The best scene is where a group of total strangers running into Miller's character munching on innards of a deer, whereupon they get efficiently and gruesomely dispatched. A little more of these crisp, jolting scenes would have at least injected some verve to the proceedings. ☆☆★★★
22. Blood Glacier(2013- Austria, An Allegro Films Production. Distributed by IFC Midnight. Directed by Marvin Kren). A huffing-and-puffing Austrian sci-fi horror from Rammbock's (2010) Marvin Kren, about a misanthropic Alpine guide Janek (Gerhard Liebmann) who, along with a bunch of inane, useless scientists including a terribly annoying former girlfriend (Edita Malovcic), has to deal with red-colored micro-organisms that, like the plant microbes of The Relic (1997), have a capacity to mix and match animal DNAs, creating goofy-looking hybrid monsters. The basic template is The Thing (1981) and, while the film cannot even come close to the latter's taut atmospherics, it does a fair job of laying about the expected monster mayhem: over-the-top silliness is certainly less bothersome in this context than would be in, say, a found-footage nonsense. And the blood-red blocks of ice adorning the Alpine peaks do induce a certain amount of poetic frisson in the viewers. It's too bad that its protagonist couple is such sullen, unsympathetic jerks. Among the cast, Brigitte Kren's (related to the director?) ass-kicking female politico leaves the most positive impression. ☆☆☆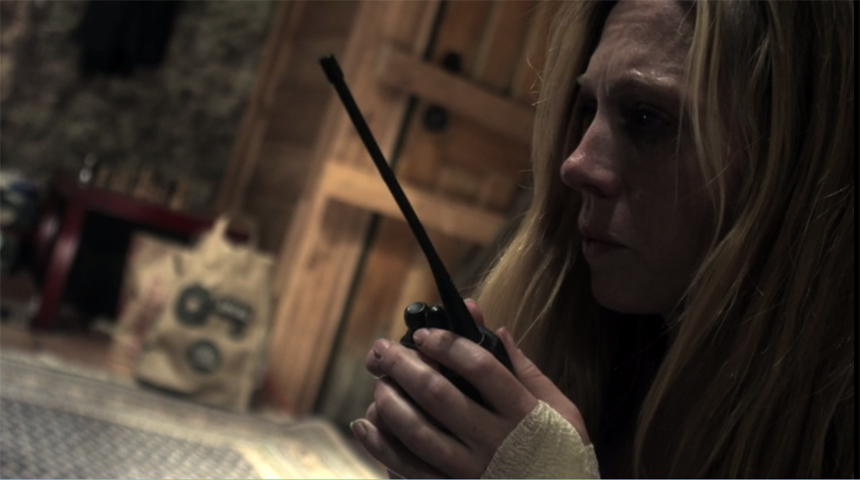 23.Dead Within (2014-USA, A 3:41AM/This is Just a Test Co-Production. Directed by Ben Wagner). Another one of those extremely low-budget horror film that uses the basic zombie epidemic premise to really head toward a different direction. Banshee Chapter explored the Lovecraftian territory: Dead Within explores paranoia and survivor's guilt, pushing its main characters– a couple, Mike (Dean Chekvala) and Kimberly (Amy Cale Peterson) to the point where their mental stability is eroded. Even though the movie does include several effective scenes of old-fashioned jolt, along with the extremely uncomfortable scenes of carnage-by-implication (especially a few involving a zombie baby), the movie is essentially a psychodrama, with Mike and Kimberly gradually beginning to mistrust one another. Despite its nothing-budget, the film includes a rather elaborate nightmare-hallucination sequence complete with a decapitated naked woman. It certainly cannot be faulted for not trying hard enough: I liked the movie enough that I desperately wished that it would not end on the utterly, entirely predictable "ambiguous" ending but of course it does. ☆☆☆★
24. Tunnel 3D 터널 (South Korea- 2014, A Filma Pictures/Madang Entertainment/Yeonghwasa Kajok/Blue Eye Pictures Co-Production. Directed by Park Gyoo-taek). For a formal review, check out here at Koreanfilm.org. Despite generally competent technical specs, Tunnel 3D is such a tired re-hash of J-horror conventions that it threatened to put me to sleep quickly. You can't have any investment in the characters when they act either dumb like a garden slug, or preen and strut like a department store manikin. ☆☆★★
25. The Wicked (South Korea- 2014, A Blue Whale Production Company, Distributed by IndiePlug-Movie Collage. Directed by Yoo Young-seon). For a formal review, check out here at Koreanfilm.org. Invited to the 2015 Udine Far Eastern Film Festival, this low-budget film has its supporters. Certainly the main actress Park Ju-hee is a notable presence, although even her character could have been improved on. In the film, it is never really explained how she could have collected so much knowledge, including some truly private information, about those whom she has run into, for instance.
☆☆★★★
I will be back with short takes and perhaps long-form reviews of more horror films.