I was determined to spend more time catching film screenings at Udine than I usually do at film festivals, usually lucky if you end up seeing 7-10 per-cent of the roster in the theatre (you do catch up with some of them in the pressroom, but really, what is the point of physically attending a festival if you are not going to join the expectant viewers in their laughter, applause and boos hurled at the screen?).
April 25 yielded an opportunity to catch an unusually thoughtful Thai film that resists the stereotypical classification of the Thai imports as primarily working in the genres of fantasy, horror or urban thrillers. Fortuitously, I and Youngmi Angela were seated together with the producer Michael Pritchett at the lunch, and his fascinating tale of how he was able to launch the project persuaded us to go for The Last Executioner (2014), directed by Tom Waller (Mindfulness and Murder [2011]). The film tells the life-story of Chavoret Jaruboon, a prison guard and rifle expert who had performed 55 death-row executions until the government adopted lethal injection in 2003 as the preferred method of execution. Chavoret is played by Vithaya Pansringarm, a non-professional who has since 2011 became something of a minor cult actor (he appears in Nicolas Winding Refn's Only God Forgives [2013] for one). He has a limited range of expressions but nonetheless endows the role with an unmistakable aura of authenticity. Director Waller recreates some of the more harrowing scenes of death-row executions in a kind of Magic Realist idiom (a standout episode involves an inmate who refuses to die even after being pumped full of bullets, apparently due to a Buddhist charm he wears on his body), but his theme has relatively little to do with the socio-political implications of the death penalty: the moral status of a man compelled by the law to take the lives of those condemned for taking the lives of others is explored not through the discourses on human rights, but through spiritual invocations of karma. Indeed, Yama (the Thai equivalent of Yeomma [Korean] or Emma [Japanese], the judge in the afterworld weighing the guilt of the deceased so that the wicked could be rightfully consigned to Hell), played by David Asavanond, repreatedly interjects himself into the otherwise realistic biographical narrative to snidely shake up Chavoret's attempt to keep his private life absolutely unaffected by his public "duty." A film difficult to classify as it hovers above the dividing line between a stream-of-conscious art-house meditation on the themes of guilt and redemption and of a straightforward melodrama with an admittedly morbid hook, The Last Executioner is well worth a look by fans of Asian cinema.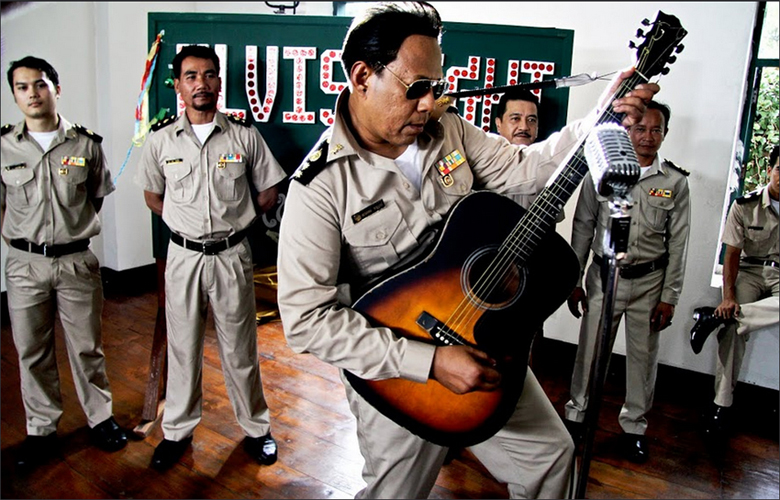 Lee Do-yun's Confession (2014) was introduced with the director gamely confessing to having tried a bit too much of the local variety of grappa, to the hearty approval of the audience. One of the hoariest, most masculine clichés of Korean cinema, male friends who grow up together only to walk different paths of life and become antagonists, receives a surprisingly fresh take in Lee's hands. He keeps things very close to the ground level: practically every Korean man probably has at least one friend like Min-su (Lee Gwang-su), a nice guy who nonetheless cannot do anything above the level of basic competence, and one like In-cheol (Ju Ji-hoon, I Am A King [2012]), a blowhard who always tries to live above his means. Hyun-tae (Ji Sung, Blood Rain [2005]) is the straight guy estranged from his parents who had made fortunes out of running a semi-illegal gambling machine arcade. Things go downhill when In-cheol and Min-su's scheme to burn down the arcade so that Hyun-tae's mother, In-cheol's favorite client, could collect insurance money. As one could foretell, In-cheol and Min-su badly screw it up, resulting in a film noir situation in which both "friends" must struggle with their own overwhelming sense of guilt as well as Hyun-tae's burning desire for vengeance.
Confession is rough around the edges and director Lee is perhaps not quite in control of the key elements, yet is a fine psychological drama that chooses to seriously reflect on the moral questions provoked by the events depicted in the film. One of the film's strengths is the surprisingly unconventional yet powerfully naturalistic ways in which its characters respond to their moral responsibilities, or let compassion and guilt intrude into their desire to maintain the outward forms of social bonding, including the male camaraderie. Some viewers might find Lee's "literary" devices that become especially prominent toward the ending didactic or even preachy, but, given the way I feel certain Korean films, including some much-praised indie products, have unreflectively celebrated the narcissism-infused, hyper-masculine dedication of a protagonist to correction of an ethical wrongdoing (and by doing so morally justifying Kim Ki-duk-like splashes of extreme violence), I would rather take the side of Lee's approach. It is too bad Ju Ji-hoon as In-cheol, while well-cast, is perhaps too unrestrained to truly convey the complex inner turmoil of his character, although ultimately the film reveals itself to be Tae-hyun's story, about how he comes to recognize the "capacity for corruption" within himself, a quality that he has hypocritically assigned to others, including his evil-capitalist parents.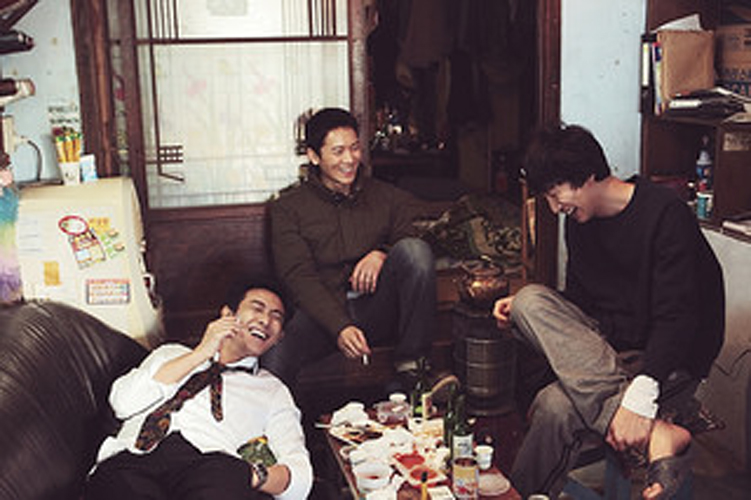 On April 26, Lee Won-suk's Royal Tailor played to an extremely enthusiastic crowd. The director greeted his fans in both Italian and English, and seems to genuinely love the galvanizing atmosphere of the Teatro Nuovo. The film itself was reminiscent of another Udine entry from some years ago, Yu Ha's Frozen Flower (2008), beautifully made, with sincere performances, but somehow not quite as strong as it could have been, given the striking subject matter. Director Lee displays great comic timing, as per his previous comedy How to Use Guys with Secret Tips, and various sequences that focus on the Joseon garments as emblems of class and taste are hugely entertaining. Big star Han Suk-kyu (The Berlin File), whose do-I-give-a-shit-about-your-movie guffaws could become plenty irritating in wrong hands, gives one of his more restrained performances as Dol-suk, a commoner tailor for the royal family about to be awarded with the status of a yangban aristocrat for his exemplary service to the royal family. In one of the film's highlights, Dol-suk, egged on by his streetwise rival Gong-jin (Go Soo, Haunters [2010]), indulges in a fantasy imagining of his freshly-sewen yangban garb appreciated by gigantic lunar rabbits making rice cakes, and Han sells this sequence to the viewers beautifully, bleaching the smarmy self-awareness out of his beatific smile.
For me, the key weakness of the film was a depressingly conventional love-triangle among Gong-jin, the young king (Yoo Yeon-seok, the young Lee Woo-jin character in Old Boy [2003]) and his neglected queen (Park Shin-hye, Evil Twins [2007]). They all look lavishingly beautiful, especially decked in truly eye-catching hanbok created by costume designer Jo Sang-gyeong, but completely lack the gravitas or authenticity of real historical personages. Gong-jin, in particular, acts too much like a contemporary fashion designer on the one hand, yet acts way too conservatively on the other, as the requirements of love-triangle melodrama robs his character of whatever true socio-cultural innovation a "character from the future" might have introduced to the Joseon dynasty social conventions.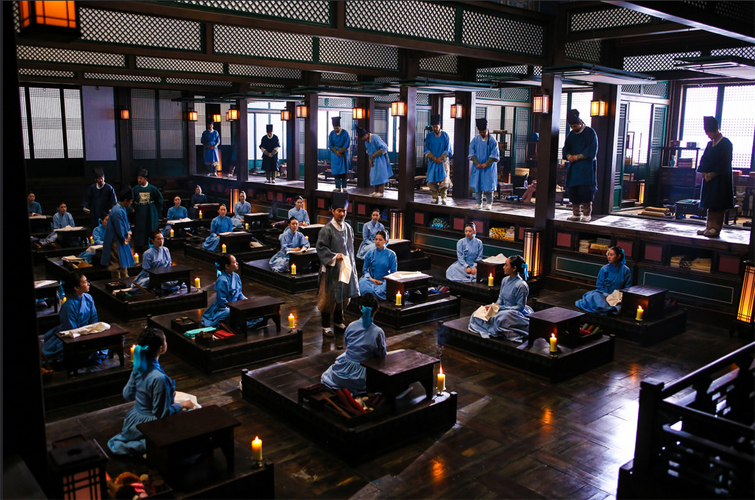 The contemporary action cinema from Hong Kong was well represented in Udine by Kung Fu Jungle (2014), a surprisingly gritty hand-to-hand combat extravaganza with a fascinating gimmick: the film asks what would happen, if "an evil upstart challenges the masters of martial arts in the jiang hu" plot familiar from countless numbers of the wu xia pian was directly inserted into the contemporary China-Hong Kong society. The result, of course, is a serial killer who goes about killing his opponents with bare hands, a deliberate anachronism: even the names of the protagonist, Hahou Mo (Donnie Yen), and the evil challenger, Fung Yu-sau (Wang Bao-qiang, A Touch of Sin [2013]), recall the old Chinese classics of warrior valor. Based on a screenplay by Mark Tin-sau and Lau Ho-leung, and directed by a veteran martial artist-actor Teddy Chan (Bodyguards and Assassins [2009]), the film features more than a few adrenalin-pumping action sequences, with the twist this time being that the feats of martial artistry unfold in the extra-perilous environment of perennial police survelliance and urban jungles through which cargo trucks careen through the wet asphalt, threatening to squish both our heroes and villains like bugs. Director Chan chooses not to play with the self-conscious irony of the set-up, and in the end folds everything into a mega-tribute toward the tradition of kung fu cinema, with acknowledgement of everyone from Bruce Lee down to Raymond Chow, which is a bit disappointing, especially coming at the heels of a challenging re-interpretation of the genre like Wong Kar-wai's The Grandmaster (2013). Nonetheless, one cannot quibble too much as it is indeed exactly what you would get when you ordered a "Hong Kong martial arts film, full of amazing stunts and brisk action sequences."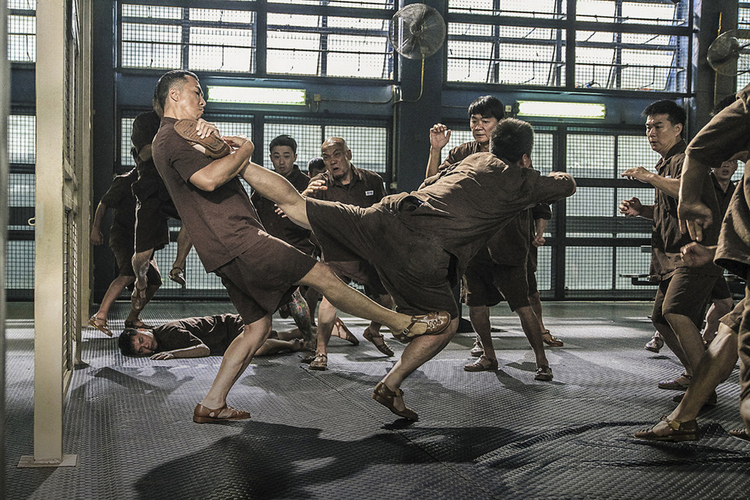 The same cannot be said of Helios (2015), an ultra-slick but hollow Hong Kong production that borrows some South Korean actors to launch its tale of international nuclear terrorism. The sophomore effort of Longman Leung and Sunny Luk (who previously helmed Cold War [2012]), Helios seems to be pregnant with some political subtexts resonant with the local audience but impenetratable by others, with its convoluted plot involving various bureaucratic agencies of China and Hong Kong, main characters spitting angry diatribes about the safety of the citizens of Hong Kong, and so on. Unfortunately, the film's screenplay seemingly buckles under the pressure of an international co-production, making its already over-complicated plot a chore to sit through. Particularly chaotic are the dialogues spoken variously in Cantonese, Korean and English in all different pitches and modes, rendering some Korean and English ones unintentionally hilarious. Lost amid the car-crashing and machine-gun-blasting mayhem are some of Hong Kong and South Korea's better actors: Nick Cheung, subtly emotive without losing an ounce of action-star credibility in Nightfall (2012) and Unbeatable (2013), is a cop so tough his jaws seem to be set in plaster. Ji Jin-hee pitches his performance at the level appropriate for a Korean TV drama, but still comes off as what-am-I-doing-here awkward. Other efforts to bring some human qualities to the villains fall flat: only Jacky Cheung as the scientist-advisor figure Professor Siu is allowed to bring a pinch of playful charm to the plate. Helios seriously bogs down in the second half, and then ends in a cliff-hanger denouement obviously meant to be continued in a sequel: this is one sequel that I would not be looking for in a hurry.