2018 Bucheon International Fantastic Film Festival Report
by Kyu Hyun Kim and Darcy Paquet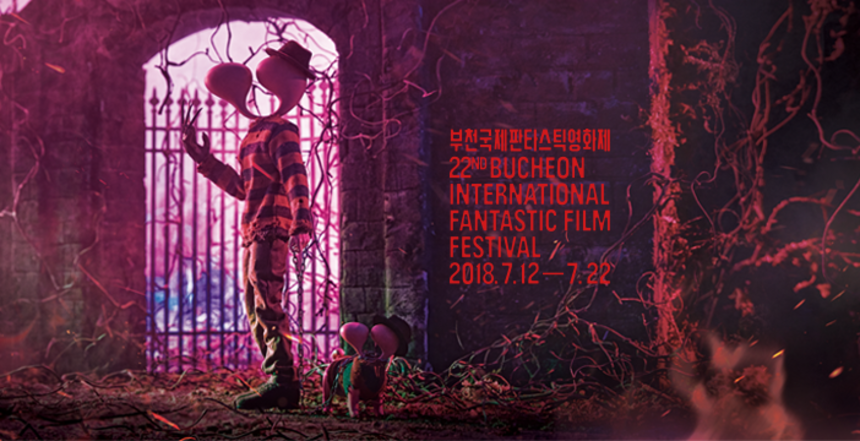 Now in its 22nd year, the Bucheon International Fantastic Film Festival (BiFan) is well established as a major cultural event for the suburban city of Bucheon, and the largest of the "fantastic festivals" to take place in Asia. Taking place in the sweltering heat as usual (but without the downpours that characterized many previous editions), this year featured an extensive program of 290 films as well as numerous film business-related events in the BiFan Industry Gathering (B.I.G.). 2018 also marked the final year of producer Choi Yong-bae (The Host)'s three-year term as festival director. Subsequently it was announced that producer Shin Chul (My Sassy Girl), who since the 1990s has played a major role in the development of the film industry, will take up the reins as festival director from 2019.


The 22nd Bucheon Fantastic Film Festival, running from July 12 to July 22, is now in full swing. The Festival committee had to weather the recent wave of Me Too Movement, like most of the Korean institutions, but the festival itself is going strong, if a bit subdued than usual. The best phrase to describe this year's selections is, to me at least, "lean and mean," except that there is noticeably less emphasis on the crude, the crackpot and the hilariously messy, so maybe "mean" is not quite appropriate. This year's BiFan presents 299 films, including a platter of shorts, some of which are intermezzo pieces directed by some well-known or up-and-coming directors, are as varied and interesting as ever.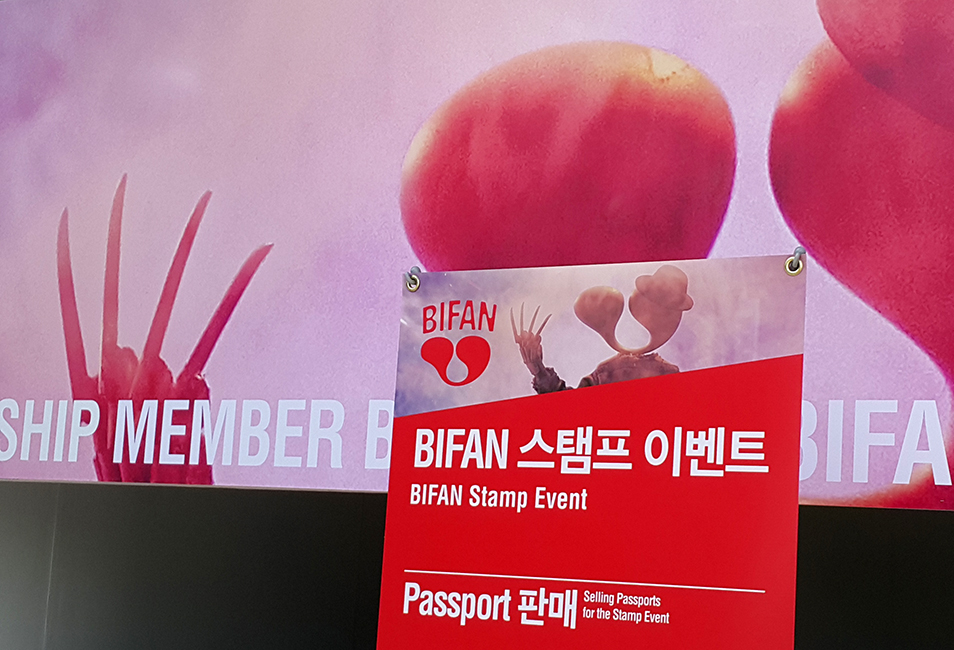 The opening and closing film choices are unusual in the sense that they are family-friendly and lies totally outside the bounds of the "Asia Extreme" cinema, long considered the defining characteristic of the BiFan. Underdog, the long-gestating follow-up effort of Oh Sung-yun, responsible for the surprise animation hit Leafie: A Hen into the Wild (2011), and co-directed with Lee Chun-baek, initially appears to be a Korean variant of The Isle of Dogs. The movie, however, soon veers into a uniquely Korean direction: the "utopia" sought after by a band of abandoned dogs turns out to be the DMZ. The closing film is the Aamir Khan vehicle Secret Superstar, a crowd-pleaser with proto-feminist appeal (although not entirely free from a patriarchal viewpoint) similar to that of Khan's Dangal (2016), well received among the female filmgoers in South Korea.
Other highlights among the official selections include: France's meditative (if that makes sense) zombie apocalypse film The Night Eats the World, which focuses on the mind-breaking loneliness of the survivor protagonist rather than gut-munching zombie action: Canada's Ravenous and USA's Mom and Dad, which deals with the similar subject from entirely different angles, first Lovecraftian-ethnographic and second a pitch-black comedy about deconstruction of a nuclear family: Lee Whannell's Upgrade, a nasty yet super-clever low-budget cyberpunk mini-epic about a very intelligent computer chip that turns a quadriplegic into a ninja assassin hell-bent on revenge: Norway-Sweden's Thelma, an austere but affecting variation on the theme of Carrie, about an awkward teenager with uncontrollable superpowers: UK's White Chamber and Beast, that seem to have cornered the territories of allegorical representation of the personal horrors and acute depiction of young women's inner state of mind: Coralie Fargeat's Revenge, that demolishes with a wrecking ball the usual dividing wall between exploitation and feminist rabble-rousing art: and, of course, Nicolas Cage exploding into thespian fireworks amid buckets of gore in the jaw-dropping Mandy.
Veterans of BiFan are of course well represented in this year's selections, with Indonesia's Joko Anwar returning with his pet project, a remake of Rapi Film's classic demon-child horror blockbuster Satan's Slaves, which reminds the viewers of Rosemary's Baby, Hereditary and The Wailing, all in good ways, and Sono Sion along with three others helming the wacky portmanteau feature The Bastard and the Beautiful World.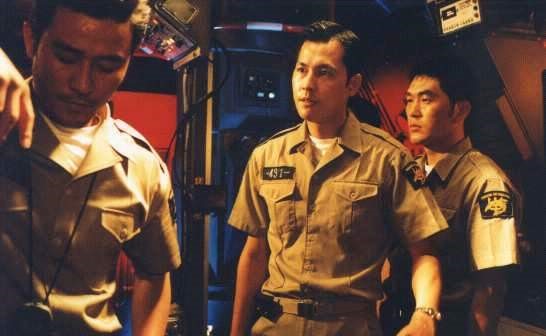 The retrospectives, which in some ways are the highlights of the BiFan, include a collection of Jung Woo-sung vehicles. It is a rare chance to watch on screen his early films from late '90s and early 00's, not only Kim Sung-su's Beat (1997) and City of the Rising Sun (1998) but also Phantom the Submarine (1999, pictured) with the screenplay co-written by Bong Joon-ho (!) and Jang Joon-hwan (!!) and Mutt Boy (2003). The "3X3 Eyes" series showcases three '70s masters of horror, Tobe Hooper, George A. Romero and Wes Craven. It features the super-rare chance of seeing on theater screen such masterpieces and archetypically well-constructed thrillers as The Hills Have Eyes (1977), Martin (1978) and Monkey Shines (1988). The female constituency of the horror-SF genre receives a nod in the "The Women Who Leaps through Time" retrospective that deals with depictions of the feminine, femininity and women in science fiction films, spearheaded by Stepford Wives (1975) and Alien (1979). If I may say so, the selection with six films is just a tad anemic: here is hoping that a similar retrospective would become a semi- or regular feature for the BiFan. One unmistakable rising trend of the last two or three years in North American genre cinema, after all, has been the strong representation of female filmmakers.


THE OPENING FILM: UNDERDOG   (Darcy)
Selecting an opening night film for a film festival is always a particular challenge. On the one hand, you want a work that in some way expresses the tastes and overall spirit of the festival. On the other hand, you want a crowd pleaser, particularly because the audience that assembles for the opening ceremony has a very different composition (sponsors, city politicians, etc.) than what you get for ordinary screenings. So even if BiFan as a whole celebrates the strange and the bizarre, choosing a twisted, deeply disturbing gore-fest for the opener may not be appropriate. The key is to strike the right balance.
My first thought when I heard that Underdog was selected as the opening film was that the festival had leaned too far into safe territory. An animated film about a cute dog just looked too tame to open an unruly festival like BiFan. Was this a sign that the festival had lost its edge? Sure enough, when the lengthy opening ceremony came to an end and the film was finally ready to start, many festival guests decided to skip the cute dog movie and go have dinner instead.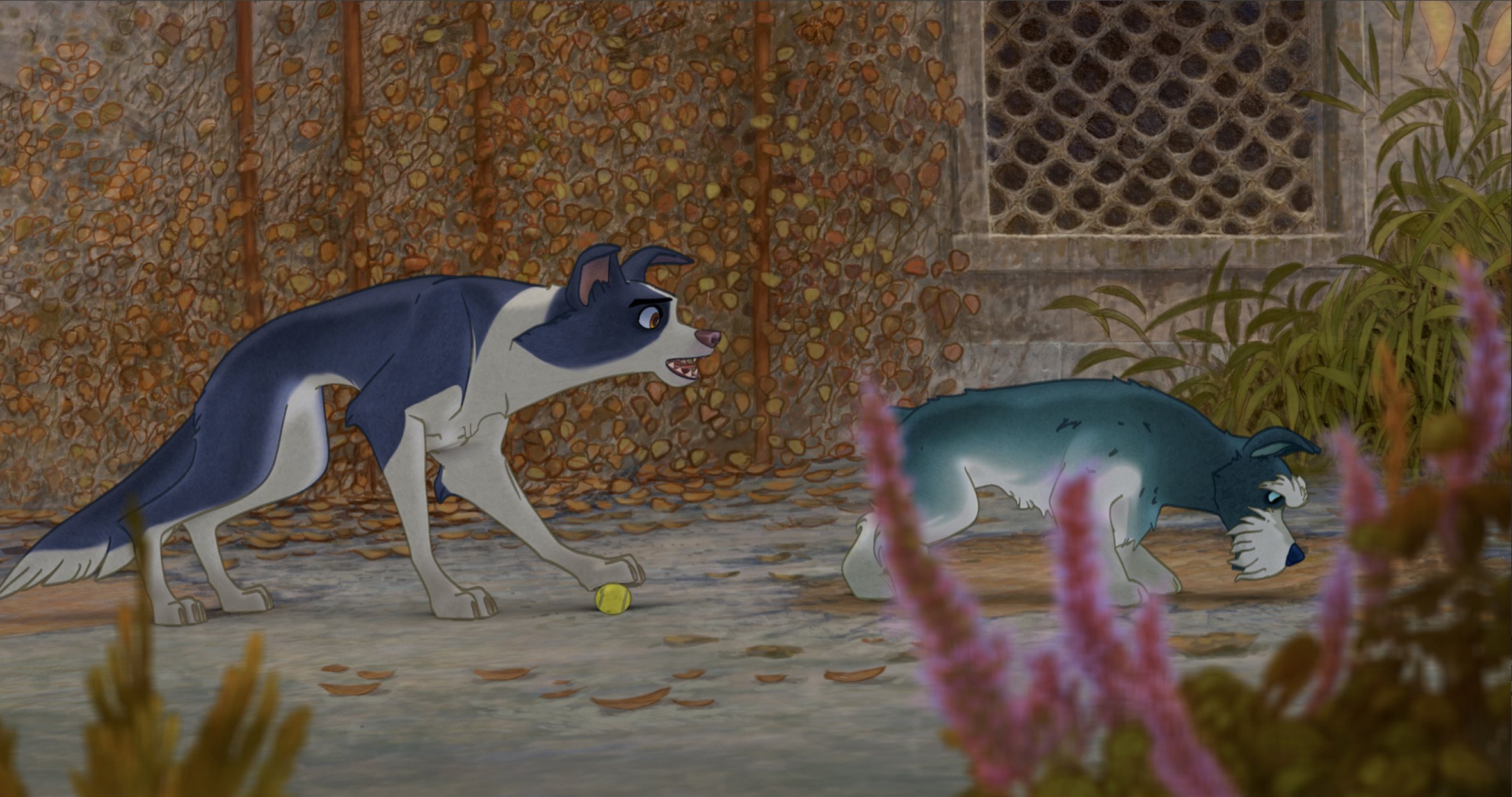 In the end I'm quite happy that I stayed in my seat and watched the film. And as it turns out, the movie did have somewhat of a bite (excuse the pun). Underdog is directed by Oh Sang-yoon and Lee Choon-baek, the team behind the 2011 box office hit Leafie, a Hen into the Wild. That film ranks as the Korean film industry's first (and to date, only) commercially successful animated feature. But it was certainly given a boost by being based on one of Korea's best known children's books. Underdog is an original story, and when it gets released later this year it will have to work hard to market itself to potential viewers. But I think those who do see the film won't be disappointed.
The film opens on an unexpectedly sad and angry note. The dog Moong-chi, strong and fiercely loyal, is abandoned by his owners alongside a country road. Stunned but hopeful that they will return, Moong-chi stands guard beside the bag of food that they left him, waiting for the car to come back. It's then when a pack of scruffy-looking dogs come over, eat the bag of food, and try to get Moong-chi to accept a hard truth. His owners aren't coming back. This pack of dogs -- they've all been abandoned in the same place, too.
Over the course of the film Moong-chi gradually adapts to his new life, getting to know a range of other dogs, some abandoned like himself and others who have grown up in the wild. Chased by a ruthless madman who hunts and traps dogs for profit, they dream of getting away from humans for good. It's then when one of the dogs speaks up, telling them of a place to the north, past some barbed wire, where no humans dare to go.
Watching Underdog on the massive outdoor screen set up outside Bucheon City Hall proved to be an unexpectedly memorable experience. With teenage fans of the actor/singer Do Kyung-soo (aka D.O.), who voiced Moong-chi, screaming and sighing at every tremble in his voice, the mood was upbeat. But then the story provides its share of twists and surprises -- at several moments throughout the film I found myself asking, "Are they really going to go there?" And sure enough, they did. Finally, at a climactic scene in which a hand grenade is inadvertantly tossed into a field of flowers (yes, really) -- festival organizers timed the explosion to a sudden burst of fireworks above the crowd, and then clouds of fine yellow paper scraps were blown out over the audience, to coincide with the burst of flower petals depicted on the screen. Needless to say, the crowd went crazy, and as a singer stepped out onto the stage to sing over the final credits, I had to admit that BiFan had picked the perfect opening night film.


OFF THE SCREEN SHORTS, AND BARBARA CRAMPTON   (Kyu Hyun)
BiFan has always provided unique opportunities for cross-over presentations of genre works in other media, along with a strong devotion to short films, which are often breeding grounds for feature filmmakers of tomorrow. This year, the Korean TV broadcasting service JTBC-produced series of quirky and fantasy-oriented shorts by filmmakers known for their distinctive visions and styles was presented as a portmanteau package entitled "Off the Screen" series. The directors are Kim Jong-kwan (Worst Woman [2015], The Table [2016]), Lee Won-suk (How to Use Guys with Secret Tips [2012], The Royal Tailor [2014]), Kyoung-mi Lee (Crush and Blush [2008], The Truth Beneath [2015]) and Yim Pil-sung (Hansel and Gretel [2007], Scarlet Innocence [2014]). The July 14 screening was well attended and followed by an enthusiastic Q & A session.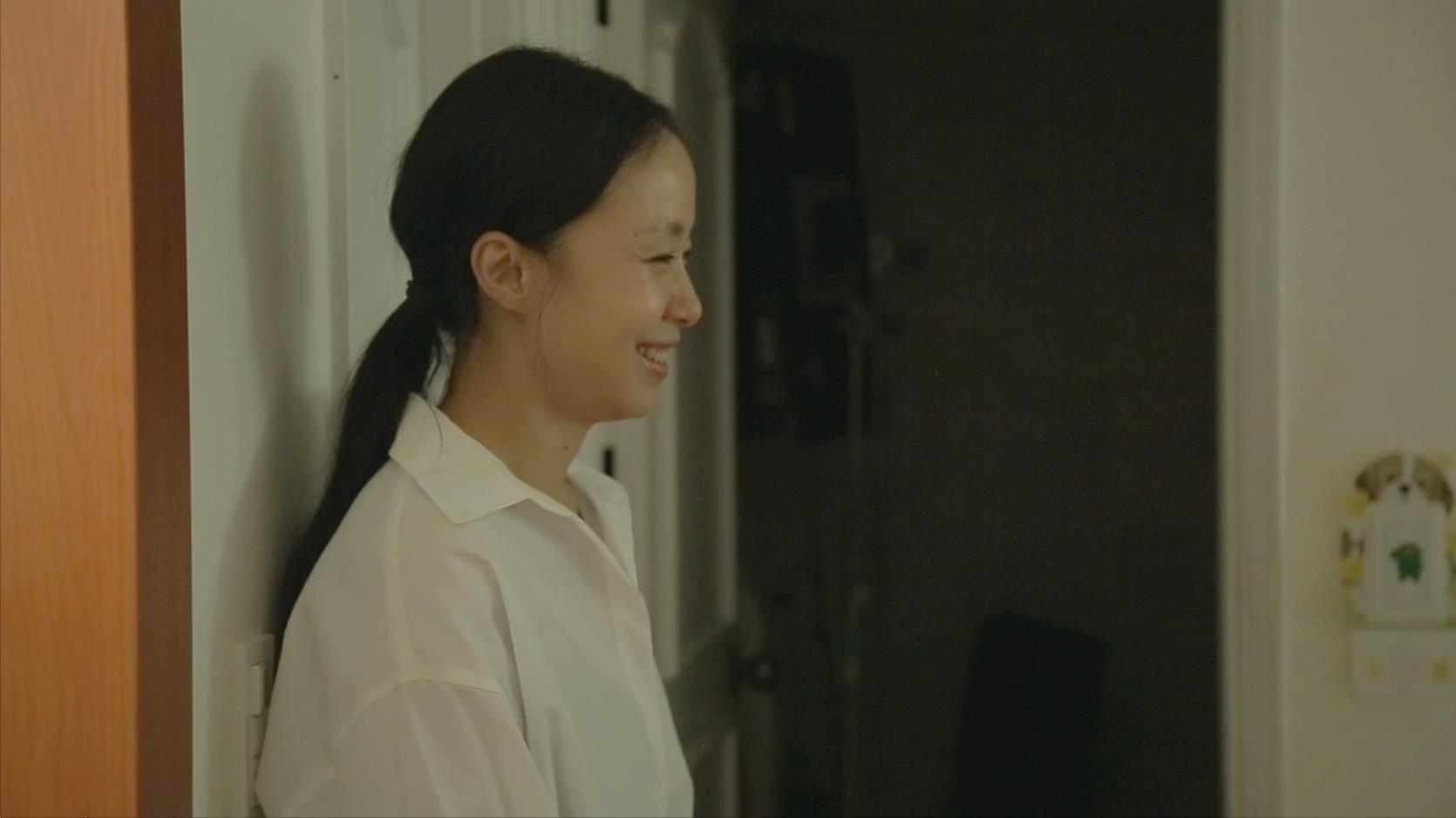 Yim's "The Nest" (21 minutes) stars the incomparable Jeon Do-yeon as a housewife with a little daughter in an alternative near-future Korea, who signed up for a foster child program in order to claim ownership of a posh high-rise flat (the Brit way of calling "flat" sounds appropriate for the cramped and low-ceiling-crunched apartment house her family is stuck with) but finds to her increasing horror that the foster kid might be more than a little disturbed. While the program note predictably pontificates about the selfish adults who "had lost their hearts in the fetishized capitalist society," Yim's intention seems to be making a straightforward psycho-thriller, despite the ambivalent denouement that wisely does not spell out its meaning. Kim Jong-kwan contributes a music video for Park Hyo-sin's "The Other Day," (5 minutes) and the elegant and succinct "Unknown Woman," (10 minutes) a beautifully shot Twilight Zone-like little parable about the dissolution and unreliability of memories.
Lee Won-suk's "La-La Land" (19 minutes) is a crackpot "hip-hop geezer musical" starring the old B-movie action star Kim Bo-sung, whose CFs sending up his own macho image became unexpected viral hits. It is actually quite funny and, like Ryoo Seung-wan's Dachimawa Lee, surprisingly affectionate toward the hilariously overstated machoism of the old low-budget Korean cinema. The best film of the bunch, however, is "The Lady from 406," (14 minutes) which marks a return to film of the semi-retired megastar Lee Young-ae. Lee plays a neurotic house-wife who cannot stand cigarette smoke wafting from the floor below in a slightly rundown apartment complex. At first the short seems to go for a quirky romantic comedy, what with Lee bantering with the man in the room below while hiding behind a surgical mask, but it rapidly wades into a David Lynch-meets Agnieszka Holland territory, with loudly croaking blue frogs, secretive cult members, and Doppelgängers thrown in for good measure. The film ends with a breathtaking vision of a Mandala-like loop of guilt and yearning, writ largely on the very modern and very Korean canvas, the apartment building. It is a stunning achievement that I can only hope will be turned into a feature film of its own in the near future.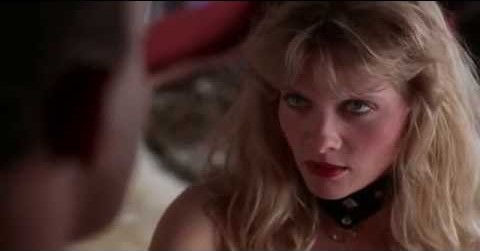 In July 17, I had the good fortune to attend the special screening of From Beyond (1986, pictured) followed by more than one hour of Q & A with Barbara Crampton, who also served as a judge for this year's BiFan. Crampton, who has left indelible impressions in the brains of young horror fans of the '80s and '90s through Stuart Gordon's cult classics Re-Animator (1985), From Beyond, and Castle Freak (1990) has always worked steadily throughout the last two-and-a-half decades, but by now she has become a grand dame of contemporary horror cinema, rendering her charisma and gravitas to a slew of new and interesting horror films. Her notable recent works include Sun Choke (2014), We Are Still Here (2015) -- also shown at the 2016 BiFan --, Road Games (2015), Beyond the Gates (2016) and this year's BiFan entry, Dead Night (2017), especially memorable for her powerhouse portrayal of an icy villainess.
Crampton proceeded to discuss a wide range of topics, reaching back to the past and looking forward to the future of the North American horror cinema. She divulged many fascinating anecdotes about Stuart Gordon, producer Charles Band, her co-stars including Jeffrey Coombs and Ken Foree, working in Italy with talented special effects crew, and the experience of straddling the rope between artistic choices and demands for exploitation. Crampton, however, was also outspoken about the need to improve the status of women in genre cinema, briefly touching on her support for the Me Too movement and her disdain for the term "Scream Queen." Her gracious accommodation of the curiosities and enthusiasms of Korean fans proved that her visit was truly one of the biggest coups accomplished by BiFan this year.


BACK SEUNG-KEE RETURNS: SUPER MARGIN   (Darcy)
Veteran attendees of BiFan may be familiar with a Korean director from Incheon named Back Seung-kee, whose unabashed devotion to a micro-budget, "C-grade" comedy aesthetic has produced a small but adoring fan base. This year he returned with his third film, another entry in his "Super ***gin" series that began with the science-fiction tinged Super Virgin (2012) and was followed up by the less successful Super Origin (2016), a film without dialogue set in pre-historic times.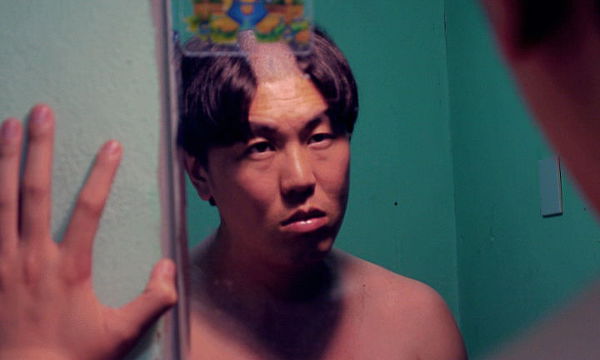 As Back explained in a Q&A after the screening, Super Margin was inspired by a real-life incident. Having long dreamed of buying a Macbook that he could take to cafes for screenwriting, Back finally saved up enough money to afford a used one in good condition from a local auction site. However after transferring his hard-earned cash to the online seller, he suddenly realized that he had been scammed. Heartbroken, he visited the police station, but there was nothing they could do to get back his money. With no money and no Macbook, the only thing he could do in this awful situation was to turn it into a movie.
Back's films are an acquired taste, but there's an undeniable enthusiasm and goofy humor that runs through them all. In my opinion this is his best work to date, with humor that is somewhat less juvenile (?) and more grounded in the characters' personalities. His regular collaborator Son Lee-yong plays the leading role of Young-jun, who after suffering through the abovementioned laptop scam, decides to travel to China to track down the scammers himself. Needless to say, on Back's usual micro budget, shooting in foreign locations wasn't an option, and so he settles for Incheon's Chinatown instead. The moment in the film when Young-jin "sails" to China is a truly inspired example of a film poking fun at itself, and it had the audience screaming in laughter.
It's a shame that viewers who catch this film at a later date won't have the experience of watching it at Bifan, where the screening room was packed with devoted fans. On the one hand, this film is unlikely to travel very far on the festival circuit, or to earn much money at the box office. But it has clearly struck the right chord with Back's fan base, who admire his big imagination and his persistence in shooting films on a tiny budget. There is a kind of endearing idealism at the center of this film, even if it's wrapped in unfortunate haircuts and sprawling, goofy fight scenes.