Essays from the Far East Film Festival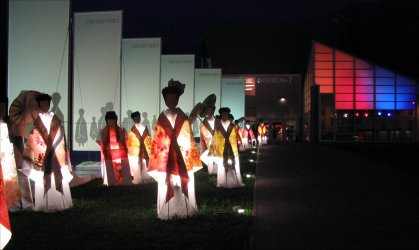 Main Theater, FEFF

  The Far East Film Festival in Udine, Italy held its first edition in 1998 with a special focus on popular films from Hong Kong. Since then, the event has grown in size and expanded to encompass works from across East and Southeast Asia. The festival specializes in popular films that are often not shown by other festivals, in the hopes of providing a snapshot of how cinema fits within overall trends in Asian popular culture. The festival also hosts a major retrospective each year: recent focuses include the Asian musical, director Patrick Tam, Nikkatsu action films from Japan, and director Chor Yuen.
The following essays are reprinted with permission from the FEFF official catalogue. The main essay for each year covers general commercial and artistic trends within the previous 12 months (the catalogue is printed during the festival in late April, so I usually write them in February or March). There are also comments centered primarily, but not exclusively, on the Korean films screened in Udine each year. More information about the festival can be found at http://www.fareastfilm.com.
Korea Main Essay, April 2008

  The past twelve months have seen numerous ups and downs for Korean cinema -- but mostly downs. The industry has struggled through downturns in the past, notably in 2002, when investors became spooked by the failure of several big-budget films including Resurrection of the Little Match Girl. But most commentators would agree that 2007 ranks as the most serious challenge for Korean cinema since the start of its boom in the late 1990s. At the same time, the industry is much larger than it was in 2002, so the reverberations are spreading further.
There are two sides to the crisis. The first is that Korean audiences seem to be cooling a bit on local films. After a record-setting 2006, with smash hits like The Host (13 million admissions), King and the Clown (12.3 million admissions), Tazza: The High Rollers (6.8 million admissions) and 200 Pound Beauty (6.6 million admissions), some retreat to more normal levels might have been expected. But a string of box office disappointments and a strong performance by Hollywood films caused the market store of Korean cinema to fall to 50% -- its lowest level since 2002.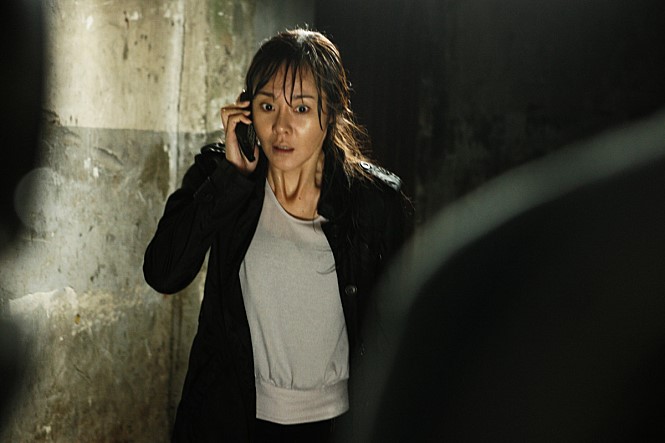 This was partly due to the films themselves. 2007 was a year in which few of Korea's best known commercial filmmakers -- Bong Joon-ho, Park Chan-wook, Kim Jae-woon, etc -- had new films to release. There were a few word-of-mouth hits, such as Seven Days (pictured) or Going By the Book, but in general there were not enough high profile releases to catch audiences' attention. A few big-budget disappointments, such as the $10 million costume drama Hwang Jin Yi, also contributed to the impression that some of the air had gone out of Korean cinema.
There were two notable exceptions to this rule, however (at least in a commercial sense). Blockbusters May 18 and D-War were released a week apart in mid summer, and rode a wave of publicity to become the best-selling Korean films of the year (with 7.3 and 8.4 million admissions respectively). May 18 is based on the real life Gwangju Uprising of 1980, when military paratroopers sent in by the government clashed with pro-democracy activists and ordinary citizens, leaving hundreds (or, more likely thousands) dead. The horrific incident had been portrayed by Korean filmmakers before, such as in Jang Sun-woo's A Petal (1996) or Lee Chang-dong's Peppermint Candy (2000), but May 18 was the most mainstream treatment of the subject yet. A bit too mainstream, argued some of its detractors -- the film seemed at times to be deliberately pushing the same emotional buttons that made Tae Guk Gi (2004) and Silmido (2003) so popular. Nonetheless its strong box office performance most be credited to more then just the market power of its distributor CJ Entertainment, as it continued to attract large numbers of viewers even late in its release.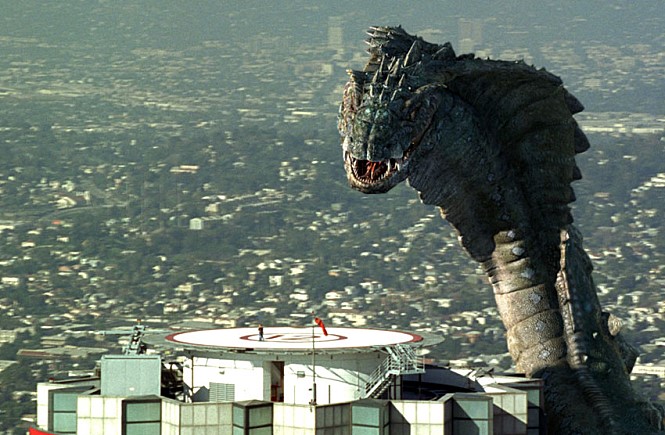 D-War, meanwhile, was another kind of animal entirely. Shim Hyung-rae, the creator of Yonggary (1999), shot this massively expensive, English language monster movie in LA with an American cast and crew. The film is based on a mythical Korean creature that resembles a giant snake. Although to most Western viewers it will appear indistinguishable from any other really bad Hollywood B-movie, to many Koreans it became a source of national pride, since the at-times impressive CGI effects were done entirely in Korea, and since it was slated to receive a large 2,000 screen release in the U.S. Korean distributor Showbox, as well as Shim himself, successfully turned the film's release into a major media event, and when local critics attacked the film for its inept direction or preposterous screenplay, it only made viewers more curious to see it. A strange kind of culture war also emerged, with ardent supporters of the film arguing on its behalf online, and attacking anyone who criticized it. In the event, the monstrously budgeted film ($30 million or $70 million, depending on how you do the accounting) was a huge commercial success in Korea, though its U.S. theatrical release a month later proved to be somewhat of a dud.
Ultimately these two films would be the only ones to sell more than 3.5 million tickets in 2007, compared to five titles in 2006 and eight in 2005. Two other films -- kidnapping drama Voice of a Murderer (pictured below) and comic adaptation Le Grand Chef, would sneak past the 3 million admissions mark, though it seems both films failed to reach the full potential of their eye-catching source material.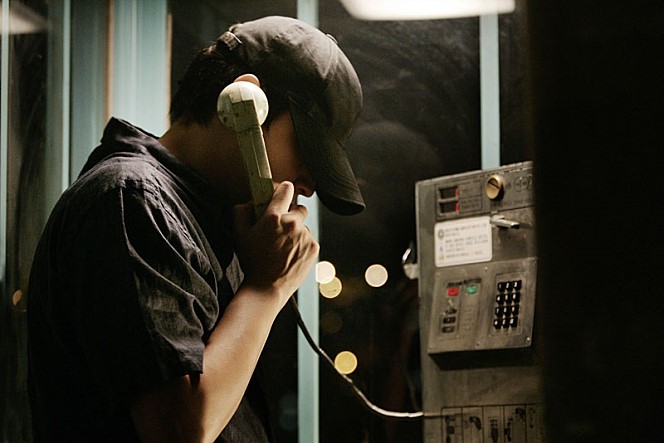 The other side to Korean cinema's crisis was related to the overall profitability of the industry. The boom years of 2005-2006 had encouraged, among other things, a large number of new investors to enter the industry and an increasing number of film companies to list on the local stock market (mostly through back door means). Overseas sales of Korean films, thanks to a surge of interest in Japan, peaked at $76 million in 2005. With all this money sloshing around in the industry, the results were predictable: budgets rose, salaries of major stars (and star directors) shot up, and Korea began making many more films than it had in the past.
The good times couldn't last forever, though. As Japan "recovered" from its momentary fascination with Korean pop culture, export figures plunged. More seriously, the large numbers of films being made meant steeply increased competition at the box office, so that even in 2006 -- a record year at the box office -- almost everyone in the industry was losing money. In 2007, when the number of tickets sold to Korean films dropped sharply, the situation was even more serious.
The crisis was a source of almost constant discussion in 2007, and few investors or producers expect the situation to improve in the next year or two. There are signs now that fewer films are being made. It seems likely that the rate of production will fall to 60-80 commercial films per year, which most people view as a sustainable level (excluding the sort of low-budget independent films that are often supported by the Korean Film Council). Some worry that it could drop further than that. On the other hand, though, new companies continue to enter the film industry, such as telecoms conglomerates SK Telecom and KT, so at this point it remains extremely difficult to product the crisis's long term effects. In the meantime, producers have been trying to lower budgets, though most find it is not an easy process.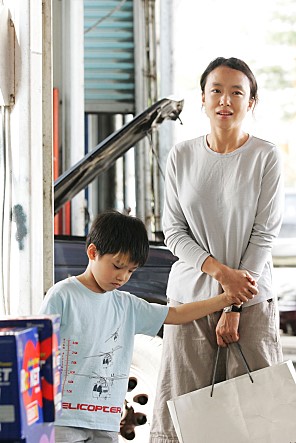 But all was not bad news in 2007. The most exciting development came in May, when Jeon Do-yeon won the Best Actress award at Cannes for her fearless performance in Lee Chang-dong's Secret Sunshine. Jeon has been well known to fans of Korean cinema as a supremely talented performer with the chameleon-like ability to fully inhabit any role. From her debut in The Contact in 1997, she has won breathless praise and cartfuls of local awards. However this marked her first appearance in a major international film festival, so in that sense, a new Asian star was born. As months passed the awards would continue to roll in, with Jeon winning at the first Asia Pacific Screen Awards in New Zealand as well as the second Asian Film Awards in Hong Kong this March.
Secret Sunshine itself also won numerous praise and awards, including Best Picture honors at the two awards ceremonies mentioned above. A harrowing story about a young widow who moves to her husband's hometown and experiences further tragedy, the film was a consensus pick by many critics as the best film of the year. In its local release, audiences initially found it hard to relate to, but news of Jeon's award gave a considerable boost to its box office performance.
A few other trends emerged among the films on release in 2007. One was a revival of the thriller genre, thanks to works like Seven Days, Our Town and, in the early part of 2008, The Chaser. Rather than a wholesale deconstruction of the genre, as in Bong Joon-ho's Memories of Murder (2003), recent thrillers have combined stylish direction, great acting and creative variations on genre conventions. Seven Days in particular was highly rated by viewers for its brisk pacing, well-structured plot and outstanding lead performance by Lost star Kim Yun-jin (it was to Kim's misfortune that the film opened in the same year as Secret Sunshine, otherwise she'd have been sure to win numerous acting awards). The film is based on a clever premise: the young daughter of a star defense attorney is kidnapped, and rather than demanding ransom, the kidnappers tell the lawyer she must prove the innocence of a man on death row. Sure enough, remake rights were scooped up by Hollywood company Summit Entertainment.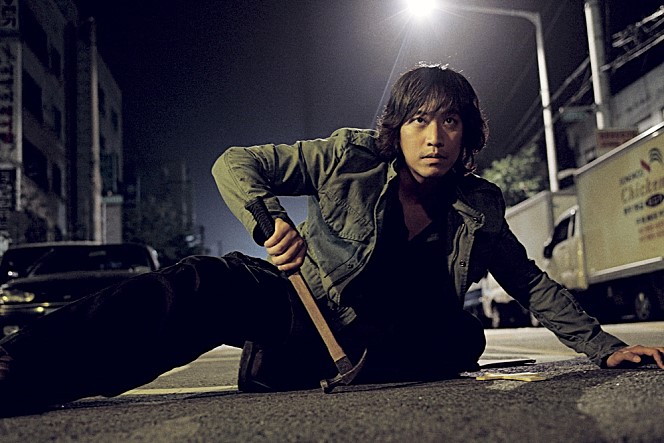 The ironically titled Our Town (pictured), by debut director Jeong Gil-young, is another addition to a long line of Korean serial murder thrillers. However the film focuses on not just one, but two killers on the loose in an ordinary urban neighborhood (even if one of the two is clearly the more ruthless and efficient killing machine). As the body count grows, a complicated web of flashbacks fills in the viewer on the formative experiences of the two men.
The autumn season turned up a few other genre surprises. Director Lee Joon-ik has emerged in the past few years as one of Korea's most distinctive and talented commercial directors, even if he is not yet attracting much attention abroad. After his breakout smash hit King and the Clown and the word of mouth driven success Radio Star in 2006, he returned in 2007 with The Happy Life, the story of three middle aged men who decide to start a rock band. It doesn't sound like a particularly commercial concept, but once again the storytelling skills of Lee and his regular screenwriter Choi Seok-hwan have turned this into a hugely entertaining and enjoyable film.
Shadows in the Palace is the debut work of Kim Mee-jeung, who worked on the crew of King and the Clown and Lee's earlier Once Upon a Time in a Battlefield (2003). Set during Korea's Joseon Dynasty, the film is unusual in focusing on the women's quarters of the royal palace, where an unexplained murder sets dangerous events into motion. Mixing elements of the historical costume drama, the crime thriller and Asian horror, the film ranks as a distinctive, well-crafted (and cruel) film debut.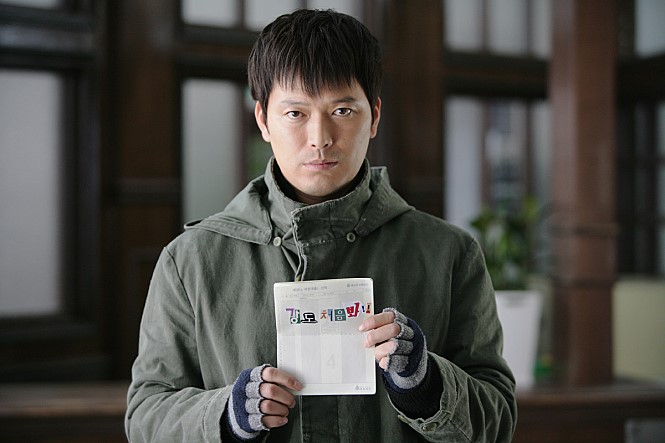 Another mid-sized hit was the comedy Going By the Book (pictured), based on a script by the well-known director Jang Jin and directed by newcomer Ra Hee-chan. The setup is simple: a soft-spoken but extremely conscientious policeman is asked to play the part of a bank robber in a highly realistic simulation of a robbery. He proves to be more clever and devoted to the task at hand than his superiors expect, however. Ultimately the film proved more popular than Jang Jin's own 2007 release My Son, which seems to be one of the weaker items in his filmography.
Another trend, related perhaps to the current challenge facing the industry, was the increasing number of low-budget commercial films shot in HD format. Often with partial funding from TV broadcasters, the films are interesting because, despite being commercial in orientation, their low budget allows lesser known directors a bit more creative freedom. One of the most interesting of 2007's HD films was The Wonder Years, a nuanced look at the worries and fantasies of a reclusive 13-year old girl. The film is especially notable for the great performance coaxed out of teenage actress Lee Se-young by the film's debut director Kim Hee-jung.
The year 2008 opened on a slightly more positive note, with the runaway success of two films that, before their release, were considered to be fairly low-profile. Forever the Moment focuses on the real-life experiences of Korea's women's handball team that competed at the 2004 Athens Olympics. Directed by Lim Soon-rye, who was previously pegged as an arthouse director with virtually no commercial potential, the film proved to be broadly popular among all age groups, especially women in their 30s (an increasingly influential segment of the viewing public). The film ultimately sold just over 4 million tickets.
Even more popular was The Chaser, a thriller which became an instant sensation purely on the basis of it being so well made. The film by debut director Na Hong-jin drew numerous comparisons to Memories of Murder (2003), despite being smaller in scale and featuring a much lower-profile cast. It's particularly effective in creating suspense, not related to whether the killer will be identified or caught (that is dealt with fairly early), but in the fate of a woman left at the edge of death at the killer's home. Like Memories of Murder, the film takes a hard look at the ineptitude of the police force, and uses this to further heighten the suspense. Sure enough, remake rights to this film were sold as well, to Warner Bros. and the production team behind Academy Award-winner The Departed.
The rest of the spring looks to be fairly quiet for Korean cinema, however, with most high profile releases being pushed back to the fall. The biggest genre film on the near horizon is The Guard Post, a military horror film set on the border between North and South Korea. From Kong Su-chang, director of commercial and critical hit R-Point, the film is being given a major release by distributor Showbox.
But in general, the year 2008 will be crucial in terms of assessing the depth of the film industry's downturn, and the extent to which audiences turn out for high profile upcoming projects like Kim Jee-woon's western The Good, The Bad, The Weird (slated for a July release) and Park Chan-wook's vampire film Thirst (next winter). The film industry continues to receive a lot of attention in Korea, and new business friendly president Lee Myung-bak claims he will make cultural industries a priority in the coming years. But with many well-known film companies threatened with downsizing or bankruptcy, the industry is still in need of a little good news.
Korea Main Essay, April 2007

  However the year 2006 is ultimately remembered -- as the commercial peak of the modern day Korean film renaissance, or as a year in which the environment for making films sharply deteriorated -- it was a year of extremes for Korean cinema. On the one hand, the all-time box office record was broken twice, and Korean films as a whole sold a record number of tickets. Yet at the same time, the overseas market for Korean films collapsed (due mostly to slackening interest from Japan), and because of rising budgets, the vast majority of films failed to turn a profit. Many smaller film companies found themselves on the verge of bankruptcy. Last year's bitterly fought reduction of the local screen quota system to 73 days per year only added to a creeping sense of pessimism for the future.
The mood among Korean filmmakers in early 2007 is one of deep concern. The word "crisis" is now thrown about with abandon in the local press, however if there is indeed a crisis, it is of a different sort than the problems faced by most film industries around the world. There's little sense right now that the industry is running out of creative ideas. A look back on the films produced last year confirms this, and although it's hard to see any sure-fire commercial hits lined up for the second part of 2007, for fans of Korean cinema there is more than enough to look forward to. In addition, the problem with the Korean film industry is clearly not the audience, which is as supportive of local films as ever. The problem is something in the system itself, and the worry is that if it is not fixed, it will deal a blow to the long term potential of Korean cinema.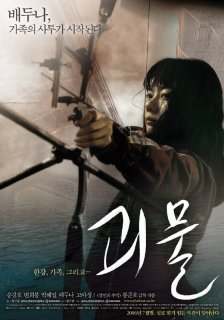 First, however, it is worth taking a look at the films produced in the last year. Several directors took big steps forward in 2006. Most obvious, perhaps, is the case of Bong Joon-ho, whose ambitious creature movie The Host triumphed over initial skepticism and established its director as a consensus choice for the most respected filmmaker in Korea. After opening to a warm reception in the Directors Fortnight section at Cannes, the film went on to sell 13 million tickets (worth $97 million) in Korea, setting a new local record. Although some viewers took issue with certain elements of the film (such as a much-criticized CGI shot of the monster on fire), and critics did not afford it the same level of praise as Bong's previous film Memories of Murder, The Host nonetheless confirmed Bong's prodigious cinematic talent and gave him new visibility abroad.
Another director to enjoy a breakout year was Choi Dong-hoon with the box office smash hit Tazza: The High Rollers, based on a well-known local comic. A spirited showcase of gambling, fast talk, betrayal and innuendo that earned $47 million at the local box office, Tazza confirmed its director's expert feel for witty dialogue and ensemble acting, first displayed in his 2004 debut work The Big Swindle. Choi also has a knack for great casting, and indeed Tazza won particular praise -- and several high-profile acting awards -- for actress Kim Hye-soo's standout performance as a sultry, manipulative femme fatale. With two breakout hits to his credit and a clearly recognizable visual and narrative style, Choi can now count himself among the upper ranks of Korean directors. Whether his films will eventually cross the translation gap to gain a reputation among international audiences remains to be seen, however.
Although the box office success of The Host and Tazza could in some ways have been foretold, one smashing success that surprised everyone was Kim Yong-hwa's 200 Pound Beauty. Based on a Japanese comic book about an overweight singer who undergoes extreme plastic surgery to become thin and beautiful, the mid-budget film benefited from strong word-of-mouth and a showstopping performance by young actress Kim Ah-joong. After grossing $16 million with his 2003 debut film Oh! Brothers and a further $45 million with this latest work, director Kim Yong-hwa can rightfully consider himself one of contemporary Korean cinema's most successful directors of comedy.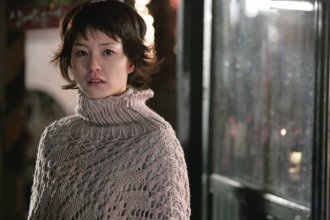 On a smaller scale, one of the best-loved films of the year among critics and fellow filmmakers was Kim Tae-yong's Family Ties. Told in three separate but related segments about people struggling with familial and romantic relationships, the film was named Best Picture at the Busan Film Critics Awards and went on to find festival success at Toronto and Thessaloniki, where it took Best Feature Film, Best Screenplay, Best Actress (shared among four members of the cast) and the Audience Award. Kim had previously been best known as the co-director of the 1999 cult horror film Memento Mori, but with Family Ties he established himself as a highly skilled director in his own right.
2006 was certainly a breakout year for director Lee Joon-ik as well. After grossing $84 million with record-breaking hit King and the Clown earlier in the year, Lee quickly shot a much more modest follow-up that, while only ranking as a mid-level hit, enjoyed the strongest word-of-mouth of the year. Radio Star is the story of an aging rock star (Park Joong-hoon) and his loyal manager (Ahn Sung-ki) who move out to the country to work as a radio DJ. The synopsis does not inspire confidence, but Lee's storytelling skills ultimately make the film surprisingly engaging. In an online poll held at the end of the year, the film topped even The Host to be named by ordinary citizens as the best film of 2006.
Other directors who saw their careers advance in 2006 include Yu Ha with his well-reviewed epic gangster drama A Dirty Carnival; arthouse director Hong Sang-soo with his acclaimed seventh feature Woman on the Beach; Ryoo Seung-wan with the low-budget action extravaganza The City of Violence (which premiered internationally in a midnight screening at Venice); Lee Yoon-ki, whose low-budget art film Ad Lib Night won attention from festivals including Berlin; Song Hae-sung, who followed up the disappointment of Rikidozan with a major hit in melodrama Maundy Thursday; Choi Ho, who won over both critics and audiences with his Busan-set drug ring drama Bloody Tie; and independent directors Shin Dong-il and Min Boung-hun whose low-budget films My Friend & His Wife and Pruning the Grapevine won critical praise at the Pusan International Film Festival.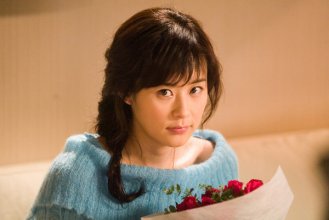 For an industry in which over 50% of new releases are by debut directors, it won't be a surprise to hear that there were several accomplished debut films in 2006 -- though admittedly, first-time directors in Korea generally hold less artistic control over their work than established filmmakers. Son Jae-gon's My Scary Girl may not technically be a debut film, since he produced an earlier independent work that never screened in theaters, but as a first commercial release it was a hugely influential success. Shot for $700,000 on HD video, the film was originally conceived more as TV content than as a mainstream release, but given a strong reaction from viewers it ended up securing a wide release, beating out Ice Age 2 and grossing $16 million. Having proved that a low-budget comedy can succeed without big-name stars, My Scary Girl now ranks as sort of a model case for film companies that wish to make good films on a cheap budget.
Another highly praised debut came from the directing duo of Lee Hae-young and Lee Hae-joon in the comic drama Like a Virgin. Best known previously for their screenwriting credit on the 2002 hit film Conduct Zero, the Lees portrayed the story of a gay high school boy from a rough neighborhood who ends up joining the local ssireum (traditional Korean wrestling) team. Filled with a deadpan, wistful humour, the film is in high demand from festivals following its international premiere at Berlin earlier this year.
Much less noticed, but also deserving of praise was an inspired low-budget horror film from first-time director Kim Eun-kyung. Roommates is set in a sort of study academy from hell, which is all the more disturbing and vivid because such places actually exist in real life. In Europe and North America, Asian education systems are often held up as a model for other countries to follow. Roommates shows in memorable fashion that such high achievement can sometimes come at a terrible cost.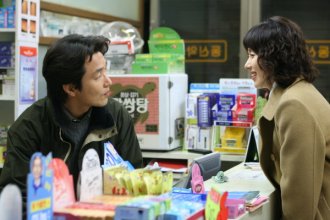 Meanwhile, director Lee Jeong-beom debuted with an unusually-structured story about a gangster who ends up befriending the mother of a man he has been ordered to kill. Cruel Winter Blues debuted at the Pusan International Film Festival in October and took many viewers by surprise with its earthy realism and accomplished acting. Two other noted debuts from 2006 include No Regret, an acclaimed gay-themed drama by Leesong Hee-il that enjoyed a surprising commercial success considering its low-budget origins; and Byun Seung-wook's Solace (pictured), a simply-told but highly engaging story about a pharmacist and a clothes designer who find much to get in the way of their growing attraction to each other. Although not a box office success, the latter work boasts two great performances by Han Suk-kyu (Shiri) and Kim Ji-soo (This Charming Girl).
Of course, the year had its share of disappointments as well. Kang Woo-suk's big-budget political drama Hanbando hoped to turn a hypothetical tale of Japanese aggression into a box office smash along the lines of the director's earlier Silmido (2003). However a scathing critical reception and a lukewarm response by audiences meant that even with one of the biggest marketing campaigns of the year it fell well short of 4 million admissions. At the end of the year, a similar fate would befall the big-budget martial arts fantasy The Restless, although the film's technical accomplishments in CGI imagery, costumes and mise-en-scene were widely acknowledged. Finally, the 1969-set romance Once in a Summer became the apparent victim of a viewer backlash against films featuring hallyu (Korean Wave) stars. Ironically, Once in a Summer was unusually successful in showcasing the charm of its leads Lee Byung-heon (A Bittersweet Life) and Soo Ae (A Family). It was not that the film suffered poor word of mouth -- instead, it was simply skipped over by viewers who were more interested in watching something else.
It was partly due to such commercial flops, and partly due to an unusually large number of films released (108, the most since the early 1990s) that overall profitability in the industry took a steep dive. At first glance, it seems odd that an industry with a 60% market share that recorded 100 million ticket sales to local films alone in 2006 should be losing money. However the cost of making, marketing and releasing films has steadily risen over the years, so that an average commercial film now needs to sell upwards of two million tickets, or about $14 million, simply to break even.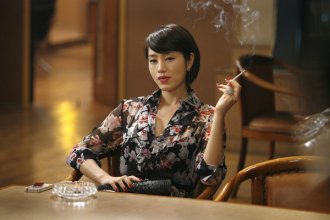 The biggest cloud over the economics of filmmaking in Korea is the weakness of DVD and other ancillary markets such as cable TV. (Indeed, illegal downloading of films on the internet has become a way of life) Whereas a country like Japan can release 200-300 films annually, with many smaller titles getting most of their revenues from DVD sales, Korea's over-reliance on theatrical admissions places a practical limit on the number of films that can be made each year. Competition at the box office was particularly fierce last year, due to a production glut brought on by a host of stock market listings and new companies moving into the industry. So while the investors in The Host, Tazza (pictured) and several other titles enjoyed a very good year, most of the other 100+ films that were released in theaters lost money.
The mood among investors in early 2007 is a 180-degree turn from last year, when the industry was swimming in cash. Producers hoping to make new films are struggling to attract investment, and most observers predict that from the second half of this year there will be a sharp drop in the number of films made.
In a classic case of bad timing, several other developments have emerged just as the industry is trying to deal with the after-effects of the production glut. One is a sharp drop in the level of international sales, from $76 million in 2005 to $24.5 million in 2006. The prime reason behind this was a return to earth by Japanese buyers. In 2004-5, fierce competition between buyers led to a string of high profile Korean films selling for astronomical prices ranging from $4 million to $7 million per picture. However, despite a few notable exceptions such as April Snow and A Moment to Remember, most of these films later flopped at the Japanese box office. As Japanese films gain increased popularity in their own market, it now appears that the "Korean Wave" has lost much of its sheen. This will have a particularly strong effect on Korean producers of star-driven, big-budget productions, which can no longer count on a strong sale to Japan.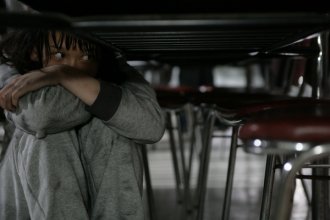 Another internal development is the Korean film industry's first ever labor deal, which is currently in the last stages of negotiation and scheduled to go into effect in July. There is widespread agreement among the Korean film community that lower-ranking crew members and other production staff have been treated in horrendous fashion throughout the modern-day boom. In general, such crew members receive very little pay and are compensated on a project basis, so that if a production fails to finish on schedule (as often happens), crew members work overtime for no extra pay. In worst-case scenarios, crew members have finished shooting a film and then never been paid for their work. The new labor deal will establish industry-wide standards for overtime pay and give workers increased leverage in settling disputes, so in one sense it is a highly welcome development. On the other hand, it is sure to result in a further rise in budgets, so Korea's "profitability problem" may get worse before it gets better.
Producers are currently working hard to find solutions for the industry's problems, ranging from incentive-based pay to limiting the amount of money distributors spend on prints and marketing costs. More and more productions are being shot on HD video (such as My Scary Girl or Roommates, pictured above) or super 16mm (such as Family Ties) to help reduce costs. Still open to question is whether the salary demands of the industry's biggest stars will fall in response to the worsening environment. Indeed, many of the biggest star-centered productions of 2006 failed to excite viewers, suggesting that a strong story is what audiences really care about.
Korea has faced crises before, notably in 2002 after the spectacular crash of the big-budget films Yesterday, R U Ready? and Resurrection of the Little Match Girl. But many insist that this time is different. If there's any optimism to be gleaned from the current situation, it's that there is widespread agreement in the industry that its current problems need to be addressed. That, and the fact that Korean directors are as inspired as ever, and audiences still like to line up for the latest hot film.
Korea Main Essay, April 2006

  In a memorable line from Song Neung-han's comedy classic No. 3 (1997), a gangster played by Han Suk-kyu says to his wife: "Take a swan, for example. It looks graceful and elegant above the water. But do you know what's happening underneath? Its feet are paddling away like hell! That's what life is."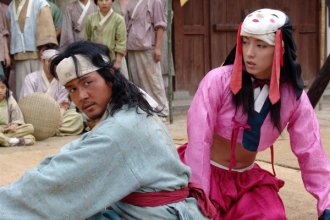 Such is also the usual state of the Korean film industry. On the surface, Korean cinema glided from hit to hit in 2005, on its way to another brilliant year in which it accounted for 60% of local ticket sales. Star-driven films such as April Snow and A Moment to Remember became strong hits in Japan, while on the festival circuit, a record seven Korean films screened at Cannes and Park Chan-wook's Sympathy For Lady Vengeance drew widespread notice at Venice. In October the Pusan International Film Festival celebrated its tenth edition in grand style, then in the final days of 2005 a modest film called King and the Clown was released which unexpectedly sold upwards of 11 million tickets, and which at the time of this writing looked likely to set a new all-time box office record.
It was indeed a good year for Korean cinema in 2005, but a peek beneath the surface reveals a turbulent, unruly side to the industry as well. A public spat between producers and star management companies in the summer underlined some shifting power relationships in the industry. Labor issues have been simmering for some time, resulting in the establishment of the industry's first labor unions in December. Major conglomerates CJ Entertainment, Showbox and Lotte continued to consolidate their power, causing friction with smaller and mid-sized companies. One of the highest rates of internet piracy in the world has resulted in a DVD market that is described by some as "about to collapse." And most explosive of all has been the issue of Korea's Screen Quota system, which the South Korean government has decided to reduce by half from July 1 of this year.
But first, a discussion of the films. The production of large and small films alike has been booming over the past year. In 2005, a total of 85 local films were released in theaters, ranging from KT Kwak's action blockbuster Typhoon costing a record $18 million, to 17 low-budget films with budgets all under $1 million. The former is yet another example of the much-discussed "Korean blockbuster" -- high-concept, big-budget genre productions that over the past five or six years have failed more often than they have succeeded. The phenomenal success of Tae Guk Gi and Silmido in 2004 seemed to give the Korean blockbuster a second lease on life, yet 2005 must go down as yet another year in which most of the big, expensive pictures were outclassed and outgrossed by mid-sized fare.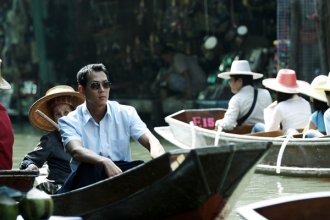 Typhoon, a multi-lingual, globetrotting action film about a man planning a terrorist attack on North and South Korea, was released on December 14 on the same day as King Kong. Nonetheless, despite an enthusiastic performance by top-ranked actor Jang Dong-gun (Tae Guk Gi, The Promise), the film's impressive special effects and overseas location shooting in Thailand and Vladivostok failed to generate any excitement among viewers. The film ended up selling 4.2 million tickets -- certainly not small change, but not enough to ensure a profit, and much less than its distributor CJ Entertainment was hoping for when it opened the film on a record 540 screens. Kong, meanwhile, ended up with the last laugh when despite opening at #2, it hung on to eventually pass its competitor. (South Korea is one of the few countries in the world where King Kong was the highest-grossing Hollywood movie released in 2005)
Other would-be blockbusters did even worse. Antarctic Journal, a fantasy/adventure/horror film centering around an expedition to the Point of Inaccessibility in Antarctica, cost $8.5 million to make but sold only about a million tickets. Shot in New Zealand, the film featured major stars Song Kang-ho (Memories of Murder) and Yu Ji-tae (Oldboy), but fans ridiculed the filmmakers for making a movie set in the Antarctic snow where nothing really happens.
The biggest loss-maker of the year is likely to be the $10 million Blue Swallow, a film that is much more accomplished from a cinematic point of view than the two works mentioned above, but which only managed to sell about 600,000 tickets. A biopic of Korea's first civilian female aviator, who lived in Japan in the 1920s, Blue Swallow tried to entice viewers with its relevance to real-life history, but ended up being blindsided by real-life history. Shortly before the film's release, accusations surfaced on the internet that the film's protagonist had in actuality engaged in pro-Japanese publicity stunts. Whatever the subtleties of the real-life situation may have been, it ended up giving viewers one more reason to go see King and the Clown (released on the same day) instead.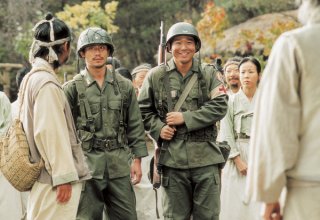 Yet there was one notable example of a blockbuster that soared above expectations, and indeed it became one of the top five grossing Korean films of all time. Welcome to Dongmakgol didn't have quite as high of a budget as the works mentioned above, but it was a film painted on a vast canvass with numerous special effects and extensive CGI. Based on a stage play by Jang Jin -- the director of Guns & Talks (2001) and Someone Special (2004), both of which were popular favorites in Udine -- Welcome to Dongmakgol was blockbuster in style but relied most heavily on the characterization and humor in its script. Almost a textbook example of how to do an effective Korean blockbuster, Dongmakgol was an instant hit with viewers of all ages and eventually topped 8 million admissions.
Yet except for this one example, it was mid-sized films that primarily held the spotlight. From the start of the summer until the end of the year, one or two films emerged in every month as a hot topic of conversation among young Koreans. In June it was Rules of Dating, a controversial and frank look at the line between lust and sexual harassment by debut director Han Jae-rim. With standout performances by Gang Hye-jung (Oldboy) and Park Hae-il (Memories of Murder), the film's off-color dialogue and unflinching attitude made it one of the year's standouts.
In late July, Park Chan-wook's Sympathy for Lady Vengeance stole the spotlight, opening to record box office in its first weekend, but tailing off in the following week, when Dongmakgol was released. August featured both Dongmakgol and yet another film based on a stage play by Jang Jin, this time directed by Jang himself. Murder, Take One is a look at the various personalities involved in a murder investigation, which a local broadcaster has decided to record on air in real time. Jang's unique verbal humour and comic timing, which separates him from any other Korean director, was on full display in this film, and it became a robust hit.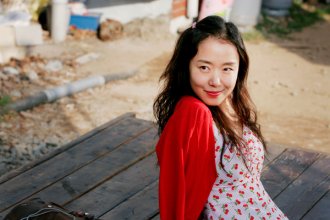 September featured two major hits: comedy sequel Marrying the Mafia 2, which with over 6 million admissions did even better than the highly successful original film, and the critically acclaimed melodrama You Are My Sunshine, about a rural farmer who falls in love with and marries a local prostitute. The two films are an exercise in contrasts: the broad humor and lightheartedness of Mafia played well with audiences who seem to have missed the high-concept gangster comedies of 2001. Meanwhile, You Are My Sunshine is an over-the-top melodrama directed by Park Jin-pyo, better known for gritty, uncompromising low-budget independent films like Too Young To Die. If that last sentence seems to contradict itself, the film was nonetheless a refreshing blend of traditional melodramatic forms with a more modern, realist-based point of view. The film also featured the two most critically-praised performances of 2005, with Hwang Jeong-min (A Bittersweet Life) picking up a host of Best Actor honors for his portrayal of the farmer, and Jeon Do-yeon (Untold Scandal) also walking off with a fair number of trophies of her own.
October's standout proved to be All For Love, a film with a large ensemble cast that was marketed as sort of a Korean Love Actually, but which proved to be a bit more serious in tone. From second time director Min Kyu-dong, who co-directed the horror classic Memento Mori in 1999, the film juggled its many personalities and performances with skill. Much compared to Sad Movie, another ensemble piece with an all-star cast released in the same month, All For Love was judged by both critics and audiences to have come out on top.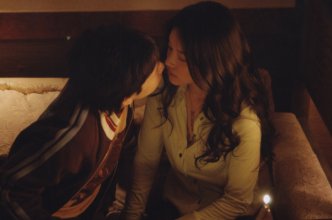 November saw a decent-sized hit in Kim Hyun-seok's unconventional romantic comedy When Romance Meets Destiny. The film is a perfect example of the art of good casting: often Korean audiences are far more drawn by mid-level stars in unexpected combinations, rather than big-name stars in conventional roles. The film centers around Kim Ju-hyuk (Singles) and Bong Tae-gyu (A Good Lawyer's Wife) as two brothers, opposite in character, who both experience romantic troubles. The film's convincing performances and clever screenplay, particularly in the first half, won over a large number of fans.
In late December and into January, it was the turn of King and the Clown. This mid-budget period drama about a pair of clowns who end up at the court of a mad king was seen as a commercially risky venture, particularly given an obvious gay subtext that pervades the film. Nonetheless its popularity was explosive from day one, and it ultimately passed the elusive 10 million admissions mark that had previously only been reached by big-budget military dramas. Part of the credit for the film's success has to go to young star Lee Joon-ki (Flying Boys), whose feminine demeanor and pretty face turned him into an object of worship among Korean schoolgirls. On the other hand, the film itself proved to be highly effective drama, particularly in its convincing re-enactments of traditional comic theater.
There was another story to the films of 2005, though, and this was the increasingly large number of low-budget films which managed to reach theaters. Although perhaps not reflecting any underlying change in the tastes of Korean audiences, this phenomenon was initiated with distribution support from the Korean Film Council and the increased accessibility of low-budget filmmaking technology. With the help of a theater network devoted to arthouse releases, 17 low-budget Korean films were released in 2005, compared to only 3 in 2004. The films themselves displayed a wide diversity, from the low-budget martial arts film Geochilmaru: The Showdown to the lightly comic Five Is Too Many -- about a woman who unwittingly acquires four eccentric roommates -- to The Unforgiven, which picked up multiple awards at Pusan for its critical take on life in the Korean military. With distribution support continuing in 2006, this year is expected to see another full crop of independent films.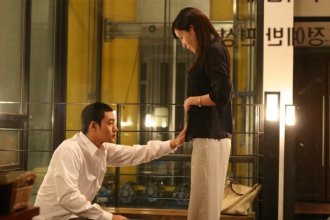 As in every year, there were also a significant number of films that, for whatever reason, were unfairly overlooked. Blossom Again, by director Jung Ji-woo (Happy End) probably stands at the head of this class. A touching and surprising drama about relationships and memory, the film's subtle brand of experimentation was neither arthouse enough to appeal to major festivals, nor commercial enough to appeal to audiences. Those who search the film out will be surprised and rewarded, however. Park Heung-shik's Bravo My Life, meanwhile, centers around one boy's early adolescence during the early 1980s, an era of political oppression and change. While the political elements of the film remain largely in the background, the film's light but sad tone indirectly sketches the problems faced by ordinary people living in a poor and authoritarian state. Finally, Oh Seok-geun's Love is a Crazy Thing provides an unusually clear-headed and engaging portrait of a Busan housewife who takes up work in the sex industry, anchored by a terrific, understated performance by Jeon Mi-seon.
At the same time, however, 2005 saw a fair number of overly conventional works that relied on old formulas and star power in a bid for commercial success. Seeing this, some local critics are becoming more insistent in asking if Korean cinema is being spoiled by its commercial success. Certainly, the vast amounts of money being poured into the film industry, from large conglomerates like CJ Entertainment and Showbox to giant telecoms companies such as SK Telecom and KTF, have raised questions about the links between big business and creativity. Could commercial success come to ruin the Korean film industry, by turning the filmmaking process into an overly formulaic, commercially-oriented activity? Such concerns are particularly pressing for debut filmmakers -- whereas established directors such as Park Chan-wook or Bong Joon-ho are given a great deal of artistic freedom, young directors making their first film must often adhere to a more mainstream, commercial line.
It's worth noting, however, that the biggest buzz films of 2005 -- which in many cases expressed a more individualistic character -- were virtually all the work of experienced, respected producers. The role of the producer is often overlooked in the filmmaking process, but on average it is probably the best predictor of a film's creative and box-office success, at least within the realm of Korean commercial cinema (smaller-scale, independent film is another matter). In that sense, it's interesting that many of Korea's most accomplished producers are in the process of gaining a bit more independence from the big conglomerates. Tcha Seung-jai's Sidus Pictures merged with Kim Mi-hee's Fun & Happiness in 2005, and is predicted to launch its own distribution arm in the second half of this year. MK Pictures, formed from the merger of Myung Films and KangJeGyu Films in 2004, also launched its own distribution arm last year after creating several film investment funds.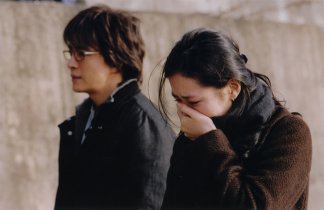 As for other industry trends in 2005, perhaps the biggest one was the rising importance of stars. While a major star is no guarantee of box office success in Korea (see Antarctic Journal, Duelist, Sad Movie, etc.), it can without question guarantee a much higher selling price to Japan. Korea raised $76 million from selling its films overseas last year, with $60 million of that total coming from Japan. The sudden craze for Korean pop culture in Japan is having a huge effect on the Korean industry -- a film like April Snow serves as a perfect example. Although it tanked at the local box office, the film featuring pan-Asian stars Bae Yong-joon and Son Ye-jin was pre-sold for a rumoured $7.5 million to Japan, ensuring that it would make a profit anyway. The film went on to earn $23.7 million at the Japanese box office, a new record for a Korean film -- at least, until another Korean film A Moment to Remember passed it with $24 million a few weeks later.
Such forces have transformed the mathematics involved in making a film in Korea. With the casting of a hallyu ("Korean Wave") star starting to resemble a license to print money, a struggle is emerging between producers and the talent management companies who represent stars. In particular, management companies' insistence on co-production status for films featuring their actors -- which guarantees a percentage of a film's profits -- caused producers to lash out in a widely-publicized press conference. Indeed, under US laws (designed to protect actors, not producers), such practices would be illegal. Eventually, the two sides met for discussions and resolved their differences to a certain extent. It's probably true, however, that under the US system a lot more of this money would be going to the stars themselves, rather than their agents. In many respects, Korean cinema has developed so fast over the past 5-6 years that proper regulations have not yet been put in place to guide its growth.
Concerns about regulations and film policy have now taken center stage, after the decision by the Korean government in late January to reduce the nation's Screen Quota system to 73 days. The Screen Quota obligates Korean theaters to screen local films for a certain number of days per year -- until now the official level has been set at 146 days, although due to various reductions the actual level ranges from 106-126 days. The regulation is Korea's best-known form of protection against domination by foreign (i.e. Hollywood) cinema, and as such the U.S. has been pressuring Korea for years to reduce or scrap it. U.S. trade negotiators finally found the stick they needed this year when it linked a reduction of the Screen Quota to the opening of talks on a Korea-U.S. free trade agreement.
The announcement that the quota would be halved was met with fury by many members of the film industry, and Seoul has been witness to demonstrations, candlelight vigils and one-man protests by actors and directors ever since. Rhetoric surrounding the quota has taken on a strongly political character, as the quota's fate has implications not only for Korea but for other countries around the world who wish to keep protective measures for local cinema.
The future effect on the Korean film industry of a quota reduction is hard for anyone to predict, given the current success of local films and the indirect way in which the quota works. Although even supporters of the quota admit that there is unlikely to be much of an influence in the next few years, the real test will come in ten or twenty years. Will Korean cinema be able to remain vibrant and healthy even without the quota system? Only time will tell.
A History of the Korean Musical to 1980

  Studying the development of the musical genre in Korea sadly involves more time spent at the library than at the cinematheque. A comparatively small number of musicals have been produced throughout Korean film history, and the majority of these have been lost to the ravages of time and neglect. In many cases, all that remain of such works are scattered stills and posters, old published reviews, and the memories of those who saw them during their original release. In recent years, there have been a few older Korean films of other genres rediscovered in foreign archives or private collections, so it's not out of the question to hope that a work like The Blue Hill (1947), Korea's first ever musical, might be re-discovered someday. Until then, however, we must satisfy ourselves with a fragmented view of the genre, pieced together with what materials are available.
Before considering the film musicals that have been made in Korea in the last half-century, it would be useful to examine the backdrop to the genre, particularly developments in the film, stage, and music industries during Japan's colonization of Korea (1910-1945), the Korean War (1950-53), and the decades following.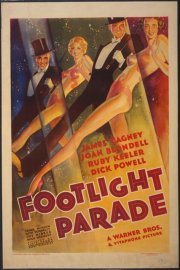 A filmmaker setting out to shoot a musical film in the 1950s or 1960s would have had exposure to a wide array of influences and models, both Western and indigenous. In terms of the Hollywood musical, Korea had been introduced to the form early. Research conducted on censorship records by Brian Yecies of the University of Wollongong in Australia suggests that Koreans watched a wide variety of Hollywood films during the colonial era -- much more so than the Japanese, in fact. Between 1926 and 1936, more than 6,700 Hollywood films were submitted by import companies or Seoul-based Hollywood branch offices (which did exist in this era) to censorship authorities for approval, compared to 639 for all other countries combined. Records for 1934 indicate that such musicals as Footlight Parade (1933), 42nd Street (1933), and Gold Diggers of 1933 (1933) were approved for release and screened for audiences. Later in the decade, as Japan moved towards war, the Japanese Department of Home Affairs began to limit and eventually ban the screening of Hollywood films in Korea. However after liberation in 1945, and particularly with the start of the Korean War, Hollywood films began once again to flood Korean theaters. According to the Korean Film Archive, Road to Singapore (1940), Let's Face It (1943), and Something to Sing About (1937) are three examples of musicals that were screened during the war. Therefore several generations of Koreans had been introduced to the Western film musical by the time local cinema entered its renaissance period in the late 1950s.
At the same time, stage performances provided another vibrant source of inspiration for filmmakers wishing to tap into popular culture. Musical dramas ("ak-geuk") that told a story while incorporating up to 30 songs began to find widespread popularity during the colonial era, with the locally-based OK Record Company giving the phenomenon a boost by establishing the Korean Musical Drama Troupe in 1939. From 1945 to 1955, musical dramas, often performed together with comedy and music acts, became the populace's most beloved form of entertainment, providing light, escapist entertainment even throughout the war period.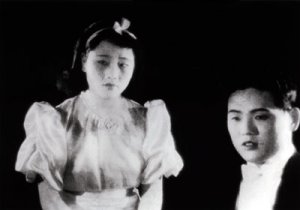 The 1936 film Songs of Joseon (pictured), although it may not technically qualify as a musical, was a groundbreaking effort in integrating musical dramas and film. Writer/director Kim Sang-jin and cinematographer/editor Lee Myeong-wu shot footage from the musical drama "The Comic Story of Chunhyang," and also traveled to Osaka in Japan to shoot Korean actors performing on stage there. The resulting footage was then edited together into a single film. Although the film itself is lost to us, several stills are currently held by the Korean Film Archive.
Popular songs were also a vibrant and emergent feature of this era. Two genres of popular songs rose to prominence in the colonial period: the "new folksong" (shin minyo), which were updated versions of traditional folksongs intended to be sung on the stage; and "trot," a term that derives from the English word foxtrot. Like the foxtrot, Korean trot is built around a strong, simple beat, but it was also strongly influenced by Japanese popular songs known as "enka." With the passing of the colonial era, new folksongs would fade in influence but trot would take its place as the leading form of popular music in Korea. Two famous examples of post-liberation songs in the trot style are works written by composer Park Si-choon that, incidentally, have become the titles of contemporary Korean films. "Be Strong, Geum-soon!" (the original title of the 2002 film Saving My Hubby, as well as a recent TV drama) features lyrics about a man and a woman separated during the Korean War, while the earlier "Moonlit Nights of Shilla" forms the original title for the film Kick the Moon (2001). To this day, trot songs remain highly popular among middle-aged and older listeners and are a staple on Korean TV. To the untrained ear, the genre in its contemporary manifestation may sound something like a cross between American country & western music and the polka.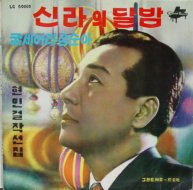 This range of musical influences was in the air when Korea's first-ever musical was shot in 1947. Shot by debut filmmaker Yu Dong-il, The Blue Hill centered around a youth from the country who travels to Seoul and wins a singing contest. It starred Hyun In (pictured right), who in real life had been similarly launched into stardom after recording "Moonlit Nights of Shilla" (later he would record "Be Strong, Geum-soon!" as well). Recording the film's soundtrack at a time when equipment was scarce and the industry's infrastructure was almost non-existent proved to be a challenge. Unusually for the time, the voices of the actors were recorded directly on the set, with pre-recorded music played in the background.
Some point to technical issues as the reason behind the small number of musicals that were ultimately attempted in Korea. Post-dubbing of soundtracks was the norm in this era, due to a lack of capital and equipment during the 1940s and 1950s, and due to government regulations that encouraged quantity over quality in the 1960s and 1970s. With an import quota in place that obligated film companies to produce a certain number of domestic films for each foreign film imported, so-called "quota quickies" were produced at great speed with only the bare minimum spent on post-production. Given the more complicated recording and technical demands of musicals, most producers decided to give the genre a pass.
Yet there were some directors who were keen to explore the potential offered by combining music and film. Han Hyeong-mo, considered to be the leading director of the 1950s, was a pioneer in this respect. A cinematographer by training, Han was famous both for introducing technical innovations to the industry (his most successful and famous work Madame Freedom from 1956 was the first in Korea to use crane shots, with equipment he designed himself), and for his ability to read trends in popular culture.
In this way, he enlisted the participation of famous figures from the realm of musical dramas and popular music. Madame Freedom contains the first scene ever set in a Korean dance hall, and features the popular and somewhat notorious entertainer Na Bok-hee singing and dancing the mambo, as well as the popular singer Baek Seol-hee.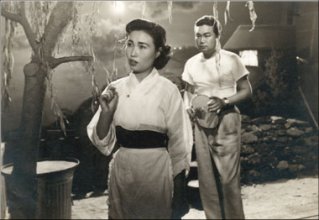 Double Curve of Youth (1956, left) not only enlists above-mentioned composer Park Si-choon as music director, but also features Park playing a doctor in a delightful early scene where he performs a song with three singing nurses, played by three sisters who were well-known under the moniker the Kim Trio. Although fleeting, this scene marks a short detour from the film's realist aesthetic into the realm of musical fantasy, providing viewers with a unique and memorable taste of the musical genre. Double Curve also integrated a couple songs into the course of the narrative that grew quite popular, becoming in one sense the first example in Korean film history of a 'hit soundtrack.'
Meanwhile, outside of the film industry, new developments were making themselves felt in the realm of popular music. Together with the influx of U.S. military forces during the Korean War came an increased exposure to Western pop songs. Soon after the start of the war in 1950, AFKN (Armed Forces Korea Network) debuted as one of only three radio stations broadcasting in Korea, and the only one to feature Western popular music.
After the war a large contingent of US soldiers remained in Korea, which created demand for the live entertainment of troops. The so-called "Eighth US Army Show", consisting of song and dance routines performed in English by Korean entertainers, would eventually grow into a major institution. (Shin Sang-ok's 1958 classic A Flower in Hell contains memorable live footage from one of these shows) At its peak, 264 Eighth US Army Show clubs were operating across the country, attracting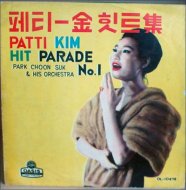 revenues in hard currency of $1.2 million a year, in an era when the country's total exports added up to only $1 million. Apart from being such a profitable business, the Eighth US Army Show also came to be one of the primary venues through which many popular singers of the 1950s and 1960s, such as Patti Kim, Choi Hee-jun, Lee Geum-hee, etc. made their debut.
At the same time, society at large was becoming swept up in a fad for Western goods and pop culture. In 1955 music cafes ("eumak-dabang") began to spring up in Jongro and Myeongdong, the most trendy districts of Seoul. Western dances, from the mambo all the way to the twist in the mid-sixties, found devoted followers among the young and middle-aged alike. Korean radio stations began broadcasting shows of Western pop music in the early 1960s, and music listening rooms ("eumak-gamsangsil") set up by devotees of popular music started to proliferate. Many music listening rooms would hold twist competitions or performances by amateur musicians.
It was also in this period that many directors started to turn to music to liven up their films. As the medium of film began to overtake musical dramas in popularity, many actors and directors famous for their stage work, such as actress Jeon Ok who was dubbed "the queen of tears," began to move to the film industry. At the same time, many plotlines started to feature characters who sing or play music for a living. Whereas films targeted at young audiences would contain more Western-oriented music, mainstream melodramas drew heavily on popular "trot" songs and the traditions of musical dramas.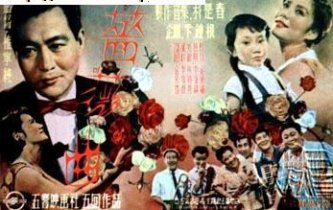 Described as a musical, but now lost, the 1960 film Song of the Rose (left) by Kwon Young-soon centers around a composer who loses his wife and gives up music. Through the support of a group of musicians and a talented young singer from the countryside, he is eventually persuaded to take up composing again.
Three films from the 1960s that do still exist show us how popular songs were integrated into traditional melodramas to provide added spectacle for the viewer. Kang Chan-woo's Mother, Daughter, and Guitar (1964) tells the story of an actress from a musical drama troupe who loses contact with her husband after he is drafted by the Japanese. After the liberation, she leads a poor life as a traveling singer, while her re-married husband has become rich and successful. Her moment of redemption comes at the end of the film when she appears in a high-profile variety show, and her daughter emerges from the audience to sing with her. Significantly, the variety show at the end of the film is shown in great detail, with singing and dancing acts of various styles as well as comedy routines appearing onscreen even when they contribute nothing to the narrative. A few of the numbers are quite sexually provocative by the standards of the day, forming a stark contrast to our more traditionally-dressed heroine who appears at the end. At first she sings a more traditional song and is nearly booed off the stage, until the appearance of her daughter gives her singing a more modern edge.
Similar themes run through A Yearning In Every Heart (1967) by Jang Il-ho, in which a mother and daughter are separated during an attack by the Communists in the Korean War. Years later, the mother is an accomplished singer, while the daughter arrives in Seoul and falls in with a young composer and male singer who plan to enter a singing contest. When the daughter is revealed to possess a natural talent in singing, she joins their act and a tear-filled reunion between mother and daughter occurs onstage during the contest. The film is notable for the casting of popular singer Nam Jin, who would go on to enjoy a long career in the film industry.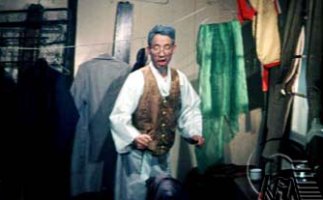 Finally, Noh Pil's Night Sky Blues (right) hinges on a love triangle between a famous male-female singing combo who split up when the man becomes engaged to a young colleague. With his former partner having left for Paris, the man's singing career takes a dive and his young wife develops a life-threatening medical condition. A year later the wife, hiding the severity of her condition, leaves her husband and encourages him to return to his former partner, who is enjoying explosive popularity after having updated her singing style in France. While the two are on stage, they are delivered some sheet music composed by the wife on her deathbed, which the husband sings over a live radio broadcast as the wife dies. Like Mother, Daughter, and Guitar, Night Sky Blues features a range of famous singers, comedians, and dance troupes in various side performances that are scattered throughout the film.
Other musical-themed films would appear in the coming years, such as Blue Apple (1969), about a girl who becomes friendly with a college band; Echo of an Angel (1974) about a clinically-ill little girl who joins a famous ballet company (both films directed by Kim Eung-cheon); Kim Young-hyo's Don't Turn Away From Me My Love! (1974) about a music student who suffers a tragic love and becomes a pop singer; and Shin Sang-ok's I Love Mama (1975), about three musician daughters who map out a strategy to get their mother re-married. (Among these, only Don't Turn Away From Me My Love! still exists in complete form)
Even if we can't see many of these films today, it appears that most Korean musicals have stuck to a realist mode in the presentation of their music. Generally, the songs that appear in the films discussed above are motivated by events in the plot: for example, a singer practices singing at home, or performs on stage. Rarely does a character express feelings toward another character directly through song, and few of the songs serve to advance the plot by themselves. In that sense, Han Hyeong-mo's Double Curve of Youth from 1956 may be the closest thing to a classical Western musical that still exists on film, even though with its very limited number of songs it might be better termed a "half-musical". The film's use of music was highly unusual in its day, and seemed to promise a robust future development of the musical genre in Korea. Unfortunately, through a combination of economic factors and lost prints, the progeny of Han's experimentation with music have failed to reach modern-day viewers.
Korea Main Essay, April 2005

  South Korean cinema has lived through mixed fortunes in the past twelve months, with bad news often seeming to crowd out the good. Although the industry made some key strides overseas in 2004, at home a sense of uneasiness seemed to prevail. Talk has focused on turmoil at the box office, in the courts, in the festival community and on the distribution circuit. Nevertheless, ordinary Koreans' love affair with cinema continues unabated, and the amount of attention that the film industry receives from the press, business community and government circles has remained at extraordinary levels.
After the phenomenal selection of films that debuted in 2003, including Old Boy, Memories of Murder, Save the Green Planet, A Good Lawyer's Wife, A Tale of Two Sisters, A Good Lawyer's Wife, and Spring Summer Fall Winter... and Spring, it's perhaps not surprising to hear that most critics considered 2004 to be a disappointment. Despite the highlights, such as Kim Ki-duk's Best Director award at Venice for 3-Iron, or Kim Dong-won's prize-winning documentary Repatriation about long-term prisoners of conscience, the films of 2004 seemed to be more commercially oriented and less director-driven.
Meanwhile, movements by some of Korea's biggest distributors reinforced the sense that the industry was growing more commercialized. Most prominently, leading distributor CJ Entertainment solidified its power at the top by acquiring large shares in rival distributor Cinema Service and rival exhibition chain Primus Cinema. Critics charged CJ with pursuing a "dictatorial" strategy, and were little assuaged when the company announced new measures to support independent and arthouse films. At the same time, distributor Showbox -- which like CJ is part of an enormous food conglomerate -- emerged as a powerful new player in the industry, reinforcing the view that Korea's chaebol (major conglomerates) are the dominant power brokers in the film industry.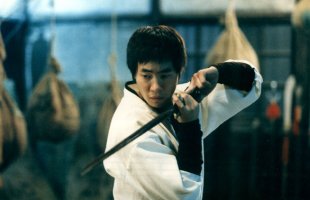 Yet despite such concerns over the direction of the industry, a close look at the films of 2004 -- including some that failed at the box office -- reveals many features that embrace the conventions of genre cinema while also pushing forward in new creative directions. Ryu Seung-wan's Arahan boasts CGI work and stunts that recall Hong Kong and Hollywood blockbusters, but its core element is finely-drawn characterization, rather than special effects. Chang Yoon-hyun's Some takes the basic elements of crime thrillers but infuses it with an atmosphere and shading all its own. With Flying Boys, a coming of age drama about high school seniors, the experiences of the main characters gain depth through the director's candid, understanding perspective.
It may seem ridiculous to say that 2004 was a mixed year at the box office, when local exhibitor CGV estimates a record 60% market share for local films (the Korean Film Council posits a more conservative 57%). Certainly it was not a weak year, but it was somewhat lopsided: the numbers are skewed by the tremendous dominance enjoyed by local cinema from January to April, when Silmido and Tae Guk Gi racked up an unprecedented 11 million admissions each. In contrast, no Korean film released after May 1 managed to reach the 3 million admissions mark.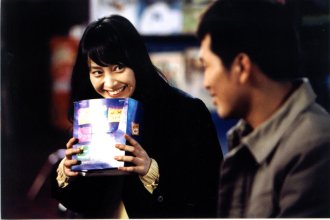 The peak summer season in particular opened with high expectations among Korean film companies, but an uncommonly large number of local releases (12 between June 25 and July 30 alone, not to mention the major Hollywood titles) meant fierce competition for viewers and mostly dashed hopes. Two worthy titles among this crowd that struggled to sell tickets were Jang Jin's Someone Special -- a relationship comedy that delighted critics with its offbeat humor and memorable characters -- and the sleek, sexy comedy Everybody Has Secrets, featuring one of Korea's best known stars in Lee Byung-heon. Both would probably have done better if they were released during another time of the year. Faring somewhat better in August were two films that played with the horror genre. Military horror film R-Point, set during the Vietnam War and shot in Cambodia, marked the successful debut of screenwriter Kong Su-chang, with a chilling story that managed to be both scary and politically relevant at the same time. Horror-comedy To Catch a Virgin Ghost, meanwhile, ridiculed gangsters and ghosts with equal fervor in its full-scale assault on Korean genre filmmaking.
The fall season also failed to match expectations. The Chuseok holiday in September, Korea's biggest holiday and a key release date for local films, underperformed compared to the previous year, with only Kim Sang-jin's Ghost House doing well (and even it was not up to the level of his previous films). Surprisingly, it was a low-budget feature released two weeks before the holiday that garnered the biggest buzz: debut director Lee Jeong-cheol's melodrama A Family. While most Korean films in 2004 opened well and quickly faded, A Family -- about the troubled relationship between a single father and his daughter just released from prison -- ranks as perhaps the only genuine word-of-mouth hit of the year.
In October, November and December as well, total box office failed to match the levels of 2003. This is significant, as theatrical admissions have shown strong, constant growth since 1999 due to the revival in local filmmaking and aggressive construction of new multiplexes. Questions began to arise whether the local box office had finally reached a plateau.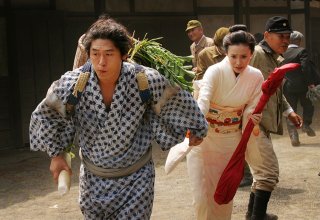 The low point, perhaps, came on December 15 with the commercial failure of Korean-Japanese co-production Rikidozan -- which at $10m ranks as one of the most expensive Korean films ever made. The story of real-life professional wrestler Rikidozan -- an ethnic Korean who became a national hero in 1950s Japan -- boasted a magnificent, bilingual turn by leading actor Sol Kyung-gu, but failed to spark with audiences. The month of December ended up having the lowest local market share in four years, as Korea's demanding viewers turned to works from other countries.
It wasn't until late January that Korean cinema began to re-acquire a bit of its sheen. Jeong Yun-cheol's Marathon, about an autistic boy who dreams of running a marathon, struck the perfect balance of sentiment and social relevance for local audiences, and was rewarded with a box office run that easily powered past 4 million admissions. Also released on the same day was Another Public Enemy, Kang Woo-suk's sequel to his 2002 hit (and FEFF closing film) Public Enemy. Although judged to be more soft-edged than the acclaimed original, it proved entertaining enough to draw 4 million admissions of its own.
But important to remember in any discussion of the Korean box office is that despite the sometimes gaudy numbers put up by the theatrical sector -- the average Korean film from 2004 earned a surprising $5.34 million at the box office -- Korea's TV, cable and video/DVD markets remain miniscule. Online piracy and high prices have stunted the DVD sector, which is dominated by rentals rather than sell-through. Surveys indicate that only 29% of the two million households that own a DVD player have ever bought a DVD. Whereas US or European releases can double their revenues on DVD sales alone, Korea more resembles the US in the 1970s, when films had to earn two and a half times their budget in theaters just in order to break even.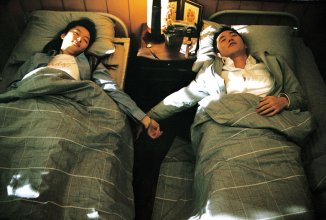 Korea's weak ancillary markets mean that international sales are becoming ever more important, and here was one area that showed grounds for optimism. The big news was in Japan, where a sudden surge of popularity for Korean pop culture set off big reverberations back home. Much of the attention was focused on actor Bae Yong-joon, star of the TV drama Winter Sonata which garnered a cult following in Japan, particularly among middle-aged female viewers. Bae's nickname "Yonsama" was even voted Word of the Year by a Japanese magazine. But the enthusiasm spread to other actors and films as well. In late December, Kwak Jae-yong's Windstruck starring Jeon Ji-hyun was given a wide-scale opening and ultimately passed Shiri to become the best-selling Korean film ever released in Japan.
These days, many Korean films -- particularly those with a star cast -- raise much or most of their budgets through a sale to Japan. In 2004, total revenues from international sales totaled $58m (an 88% rise from the previous year), and the Japanese market accounted for $40m of that total. In 2005, the totals are expected to rise even higher. As a result, no big-budget Korean film is made in the present day without seriously considering how it will be received in Japan.
In the meantime, Korean pop culture continues to receive attention in the rest of Asia. A recent report claimed that Korean content accounts for over a quarter of the imported films and TV dramas screened on Chinese television, more than any other country besides the US. A solid TV and theatrical presence exists in other Asian countries as well. Yet it is worth asking amidst all the attention over the so-called Korean Wave or "hallyu" phenomenon, whether it marks a genuine exchange between Korea and other countries, or if "hallyu" is just a one-way street. Asian pop culture still draws very little interest in Korea itself, particularly in regard to music and television. Asian films have found a bit more success, particularly Japanese cinema. The past year saw the major success of Howl's Moving Castle -- which sold over 3 million tickets ($18m) -- and the encouraging minor success of Inudo Isshin's Josee, the Tiger and the Fish, which opened on just a few screens but enjoyed an unprecedented three month run. On the whole however, Asian films outside of big-budget fare like Kung Fu Hustle face an uphill climb in Korea.
Apart from box-office and industry trends, the past year has seen more than its fair share of "incidents". One of the most damaging was the abrupt turmoil that befell the country's second most famous film festival, the Puchon International Fantastic Film Festival (PiFan). In December, citing reasons that in retrospect seem questionable, the mayor of the city abruptly dismissed popular festival director Kim Hong-joon, and in the face of strong protest from members of the film industry, fired the programming team, announcing that the upcoming edition would be held without a festival director. As talk of a boycott spreads throughout the film industry, the end result has been that the significant progress made by PiFan over the past eight editions has disintegrated, and Korea now in effect has one less major festival. Kim and his programmers, meanwhile, are in negotiations to set up a rival event in a different city.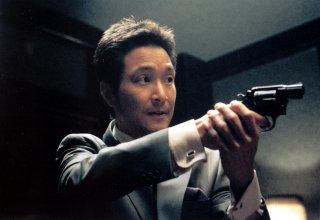 In January, an even bigger news story arrived with the first screening of a film titled The President's Last Bang. Directed by Im Sang-soo, whose A Good Lawyer's Wife competed at Venice in 2003, the film is centered around the death of Korea's most famous military ruler Park Chung-hee in 1979, when his chief of intelligence unexpectedly shot him. Im's film, a black comedy which mixes fact and fiction, outraged conservative critics, including Park's daughter who now serves as the head of Korea's center-right opposition party. A lawsuit filed by Park's son to block the film's release was thrown out by a Seoul Central Court judge, however the judge set off a storm when he ordered that the director remove four minutes of documentary footage from the film, as it could potentially "confuse" viewers about fact and fiction. The ruling has re-opened debate about the need to protect freedom of expression in Korean society, and lost amidst all the noise and protest is the fact that Im has made a masterful film that looks back on history in a completely new way.
Finally, the saddest incident of all took place on February 22, when popular actress Lee Eun-ju, who had starred in nine films including Virgin Stripped Bare by her Bachelors (2000), Bungee Jumping of Their Own (2001), and Korea's box-office record holder Tae Guk Gi (2004), was found dead in her apartment after committing suicide. The 24-year old Lee had been suffering from depression for close to a year, and her death came as a shock for the entire country. Lee will be remembered for the intelligence, talent, and passion she brought to all of her roles.
If the past twelve months have not been the brightest, the upcoming year seems to offer much more in the way of hope. A look through the list of upcoming releases by established and upcoming directors reveals a broad range of ambitious and exciting projects. New technologies may offer opportunities to lesser-known filmmakers, in particular a joint effort by broadcaster KBS and the Korean Film Council to support low-budget features shot on HD. And finally, the best reason to retain hope for the future creativity of Korean cinema is the current attitude of Korean viewers. As audiences grow more demanding -- supporting the likes of Old Boy and turning their backs on formulaic comedies -- then directors and producers will be pushed to keep on experimenting.
Korea Main Essay, April 2004

  Korean cinema continued to boom in 2003. Despite worries at the start of the year about out-of-control budgets and nervous investors, local movies dominated screens and raked in a record amount of money at the box-office. An estimated 53% of all tickets sold were to Korean films -- compared to less than 43% for Hollywood titles -- and eight of the top ten selling films of the year were made locally. Worldwide, only the U.S. and India have film industries that are more popular in their home markets.
Nonetheless there was something different in the air last year, compared to the similarly successful years of 2002 and 2001. Signs began to emerge that audience tastes were changing, as the inexpensive comedies that used to dominate the box-office started to lose strength relative to more serious or stylish works by Korea's commercial auteurs.
In 2003, "well-made" (spoken in English) became the new buzzword among producers and executives in the Korean film industry. Producer Kim Seung-beom of Tube Entertainment noted in July that "Korean audiences are demanding more quality from local films these days." Viewer buzz began centering less on "that was funny" and more on "that was well-made." According to Kim So-hee, editor of local film magazine Cine21, "well-made" in this context usually means a commercial feature that makes use of defined genres and the star system, but which contains both a distinctive directorial style and commentary on social issues. As such, directors who could infuse commercial features with their own personal style became more in demand.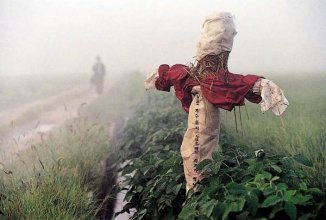 It all began with late April with Bong Joon-ho's Memories of Murder (which has since won the Best Director prize at the San Sebastian International Film Festival, and the Best Screenplay and Audience awards at Torino). Based on a real-life string of murders in rural Korea during the 1980s, Bong's nuanced, frightening and thought-provoking work became an unexpected smash hit, selling over 5 million tickets. Many viewers commented that they hadn't seen a commercial film of such impact and quality since Joint Security Area in 2000.
From then on, audiences turned a string of other challenging "well-made" films into box-office smashes, from Kim Jee-woon's stylish and frighteningly complex horror film A Tale of Two Sisters; to Im Sang-soo's risque and at times shocking Venice competition film A Good Lawyer's Wife; to E J-yong's elegant Untold Scandal (an adaptation of Dangerous Liaisons transposed to 18th-century Korea); to the brilliantly inventive Old Boy from director Park Chan-wook (Sympathy for Mr. Vengeance), which is expected to get its international premiere at the 2004 Cannes film festival.
The strength of such films has caused filmmakers and investors to rethink some commonly-accepted beliefs about making films in Korea. With high-concept comedies no longer dominating other genres at the box-office, producers and directors are searching out new topics and styles that may appeal to audiences. "In Korea there used to be a jinx that costume dramas, sports movies, and movies about animals would never succeed," notes E J-yong, who proved that jinx wrong with costume drama Untold Scandal. Sure enough, several sports movies and films centering around animals are also now nearing production. Not only are filmmakers exploring new topics, but film companies are also re-thinking common practices in film production.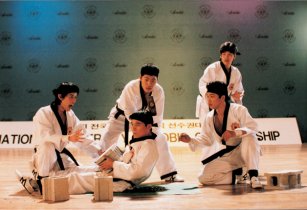 In recent years, industry watchers have distinguished between three different approaches to making films in Korea. One is the producer-oriented project, which is usually built around a catchy central concept. Generally quite inexpensive to make (about $2m on average, with 3-4 months of shooting time), these films dominated the box-office in 2001 and 2002. One advantage of these types of projects is that they usually manage to draw viewers even with only mid-level stars, so productions don't have to search out top-name talent. Films such as Hi, Dharma (2001) and Sex is Zero (2002) are good examples of such works.
In contrast, director-oriented projects focus on a well-developed screenplay and a director's individual style. They are more expensive to make ($3 million on average), and employ highly experienced crew members and big-name stars, who often prefer working on projects that test their acting abilities. "If you have a good director and good screenplay, then you can find a strong cast, and with enough financing you can do well commercially," says Tcha Seung-jai of Sidus Corporation, one of Korea's top production companies. Director-oriented projects like Happy End (1999) and Friend (2001) have been successful in the past, but they had fallen out of favor by 2002. Last year gave investors new confidence in this sort of film, however. Most of the "well-made" films of 2003 fall into this category.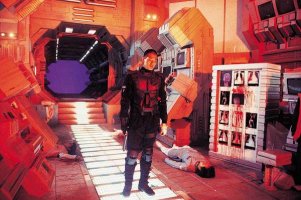 The final type of project is the Korean blockbuster, which reached the nadir of respectability in 2003. Costing about $6m on average, the blockbuster focuses its attention on mise-en-scene and special effects. Big-name stars have not been actively sought out in the past, but instead filmmakers tried to attract audiences with high production values and a new kind of imagery. Nonetheless this has been the least successful sort of project in recent years, with films like Yesterday and R U Ready? losing tremendous amounts of money for their investors. The trend continued into late 2003 with action movie Tube, animated blockbuster Wonderful Days and the science fiction title Natural City.
In the beginning of 2003, all of the "smart money" in the industry was pouring into producer-centered works, yet for the most part these films ended up making less money than director-centered projects. In an industry where the director retains a fair amount of influence compared to other countries, 2003 tilted the balance of power even more in the director's favor.
Then came early 2004, when two giants crashed into the industry, changing everything in their path. Silmido by director Kang Woo-suk (the founder of one of Korea's most powerful film companies Cinema Service) tells the story of 31 death row convicts who were taken by the South Korean government to a remote island and trained to assassinate North Korean leader Kim Il-sung. Based on a true story, the film was a colossal hit, setting a new all-time record by selling over 10 million tickets. The attention drawn by the movie also forced the government's intelligence agency to answer new questions about the past cover-up of the incident.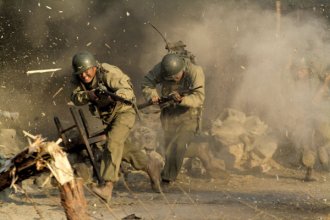 Then in February, Taegukgi by director Kang Je-gyu (of Shiri fame) premiered to an even bigger storm at the box-office. A fictional story of two brothers set during the Korean War, the film featured elaborately-staged battle scenes and detailed reconstructions of 1950s-era cities. The most expensive Korean film ever with a budget of $12m, Taegukgi easily vaulted over the box-office records set by Silmido a month before, and some estimates predicted it would earn $95m in Korea alone by the end of its box-office run. Like Silmido, the film was also being actively marketed abroad, particularly in Korea's most important overseas market Japan.
In some ways, these two films can be considered a new approach to filmmaking that combines the director-centered project with the blockbuster. Unlike other blockbusters of recent years, both these films featured top stars in the lead roles and contained the signature styles of their respective directors. Both also touched on serious issues from Korea's history which still resonate with contemporary viewers.
The local media has quickly proclaimed a new "era of 10 million admissions" for the local film industry. Most significant about the box-office performance of the two films was the number of older viewers drawn to the theater, in a country where most people stop going to the movies after getting married. Reporters walking through the crowds in front of local multiplexes found significant numbers of older people who were going to the movies for the first time in twenty or thirty years. Many executives in the film industry hoped it would not be their last. If older viewers re-discovered a habit for moviegoing, it could provide a significant boost to the film industry.
There were, of course, negative aspects to these two films' success. Smaller films are finding it increasingly difficult to secure a release in Korea, and even those that do fairly well are often dropped by theaters after just a couple weeks. For bigger productions, the need for wider and wider releases is also weakening overall profitability. A report by the Korean Film Commission suggested that despite the strength of local cinema, the average Korean film still ends up losing about $300,000.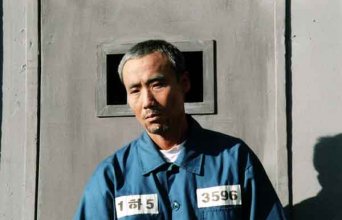 In looking back over the past year, we see a fair number of distinctive, interesting productions that have been overlooked by audiences or critics. The Road Taken is a low-budget film about long-term prisoners of conscience in South Korean jails, who spent up to 45 years in prison while refusing to renounce their Communist beliefs. Moving and illuminating, the film nonetheless bombed at the box-office and has been overlooked by international festivals. Legend of the Evil Lake is the remake of a 1969 swordplay fantasy by Shin Sang-ok, shot in China with a mixed Chinese-Korean crew. Although it failed commercially, the film is visually arresting and is shot on a scale rarely seen in Korean cinema. The curiously-titled ...ing, meanwhile, features one of the most memorable mother-daughter relationships in recent years in a very moving story of a teenage girl with medical troubles.
In terms of genre, 2003 was seen as somewhat of a down year for Korean comedies, with several notable exceptions including relationships comedy Singles, which was adapted from a Japanese TV drama and which became a mid-summer hit; and the period-set Once Upon a Time in a Battlefield which spoofed historical battles between rival kingdoms in 7th century Korea. Horror films saw a strong rebound, however. Summer is considered a traditional time of year to watch horror films in Korea, and the industry responded with four mid-summer scare fests that included A Tale of Two Sisters, Wishing Stairs, The Uninvited, and Into the Mirror. Although the latter two may not be horror films in the traditional sense, they were strongly marketed as such in order to appeal to the summer crowds.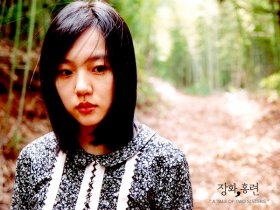 Some interesting new talent also emerged in 2003. Actress Im Su-jeong of A Tale of Two Sisters and ...ing is now widely recognized as an emerging star and the most talented of the actresses to debut in 2003. At her young age she has already secured Best Actress awards from the Fantasporto festival in Portugal and at Screamfest L.A.
As for directors, Jang Jun-hwan has won multiple awards locally and a Best Director prize at Moscow for his brilliant Save the Green Planet, about a man who kidnaps a company president believing him to be an alien plotting to destroy the earth. Other notable directorial debuts in 2003 include Lee Su-yeon with The Uninvited, Kim Sung-ho with Into the Mirror, legendary porn director Bong Man-dae with his first mainstream commercial feature Sweet Sex and Love, theatre director Lee Youn-taek with his first film Ogu, and Lee Eon-hee with the drama ...ing.
Local cinema these days attracts an almost unprecedented amount of attention in Korea, and this is reflected in the large number of new film students, crew members, and outside companies who have decided to enter the film industry. High levels of competition and a quickly changing industrial landscape mean that 2004 will likely contain a similar level of turbulence and unpredictability for the people who make Korean films. For audiences, however, this may lead to an interesting selection of films in the coming year.
Korea Main Essay, April 2003

  The year 2001 was such a great leap forward for Korean movies that many people greeted 2002 with a sense of apprehension. Industry watchers were skeptical that local cinema could continue to capture 49% of the market, as it did in 2001, or to produce hits on the level of Friend (8 million admissions) or My Wife is a Gangster (5.2 million admissions). Yet film companies were betting on success, as budgets continued to rise, meaning that many films would have to sell millions of tickets just to break even. If 2001 turned out to be a one-year fluke, then the industry would be in trouble.
With the results in, we can safely say that Korean audiences continued to support local cinema in 2002. Market share for Korean films amounted to 47%, just a shade below 2001, and an impressive 25 films earned at least $3m at the box-office. International audiences provided support as well, with local companies earning a record $15m through sales to foreign countries (a 33% rise from 2001).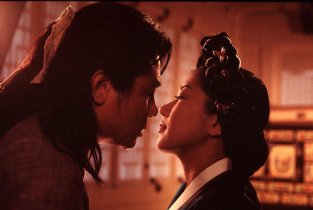 In terms of international recognition as well, Korean cinema seemed to be reaching new heights. The year 2002 will be remembered for three major prizes won at international film festivals: veteran director Im Kwon-taek's Best Director award at Cannes for Chihwaseon; animated film My Beautiful Girl Mari's Grand Prix at the top-ranked Annecy International Animated Film Festival; and two awards presented to Oasis at Venice: Best Director for Lee Chang-dong, and the Marcello Mastroianni Award for Best New Actor or Actress to Moon So-ri.
Nonetheless, there was a lot of blood spilled in the industry last year. Several high budget genre films bombed in spectacular fashion, losing millions of dollars for their investors. Three movies in particular gained infamy for their steep losses: the futuristic sci-fi film Yesterday, family adventure R U Ready? and cyber-action film Resurrection of the Little Match Girl. Together these three films cost $21 million to make, and sold only $3.5 million worth of tickets.
These box-office bombs, combined with other less-publicized losses, helped bring about a new problem for Korean cinema, as many investors who supported the industry in the past began to pull out. The profitability of local cinema has taken a hit in recent years, as labor costs, star salaries, and advertising budgets have all shot up. As a result, even films that did moderately well at the box-office often ended up losing money for their investors. With venture capitalists having turned highly skeptical towards investments in cinema, only a few large film companies have enough cash on hand to continue making movies as they wish.
In the coming year, this is likely to shape the character of the films that get made. Although a few big-budget genre titles are in the works, many film companies are turning towards less-expensive comedies and melodramas which come with less financial risk. One example of this is director Kim Sung-soo, who brought his lavish production Musa to last year's FEFF. For his next project, after considering a big-budget historical war film to be shot in China, he decided to shoot his first ever comedy, titled Please Teach Me English and featuring two up-and-coming young stars. Shooting starts this April.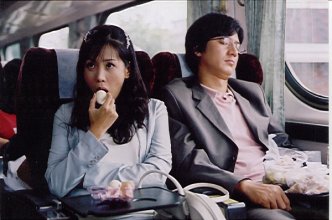 Looking back to 2002, comedies dominated the box-office, as in previous years. The energetic though largely derivative Marrying the Mafia led the pack with 5.1m admissions, continuing the trend of gangster films which performed so well in 2001. Other comedies broke into new territory: sex comedies made their first-ever appearance in Korea, first with Wet Dreams and then with the hugely successful Sex is Zero by up-and-coming director/screenwriter Yoon Je-gyun. Meanwhile director Kim Sang-jin, well-known for his previous movies Kick the Moon and Attack the Gas Station, returned with Jail Breakers, a manic tale of two convicts who tunnel their way out of prison, only to discover a nasty surprise waiting for them.
One of the year's top grossing films stands out from the others, however. Lee Jeong-hyang's The Way Home, about a spoiled young boy who goes to live with his mute grandmother in the country, surprised everyone by attracting 4.1m viewers, more than the combined admissions of Signs, Men In Black II, and Star Wars: Attack of the Clones. The outstanding performance of this modest, low-budget drama gave a measure of hope to producers working outside of the comedy genre.
Several trends can be spotted in the movies produced last year. One is the use of the 1980s as a prominent backdrop. For most of these filmmakers, it is the poverty of that period, compared to the high-tech Korea of today, that captures the imagination. The lead characters in these films tend to be poor, and struggle to get by with the limited means at their disposal -- for most of them, this means their fists. Champion and Are You a True Guy both feature lead characters who take up boxing in the hope that it will lead them out of poverty. "That was an era when Korea was trying desperately to escape the poverty of the 60s and 70s, to cast off our reputation as a third world country," says Champion director Kwak Kyung-taek. Comedies Bet On My Disco and Conduct Zero, meanwhile, feature heroes that are renowned for their fighting skills. (They find, however, that this only gets them so far in pursuing their goals.) In general, the eighties are presented with a mixture of fond nostalgia and sharp irony that highlights how quickly the country has developed into a modern, urbanized society.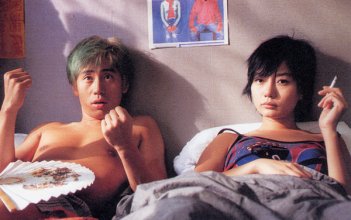 Strong subject matter and controversy also continue to characterize many South Korean films. Director Park Chan-wook, following the mainstream success of Joint Security Area, shocked a lot of viewers with the grim, harrowing violence of his next film Sympathy for Mr. Vengeance. Although one of the most accomplished artistic offerings of recent years, viewers will need a strong stomach to sit through to the end. Ryu Seung-wan's "women's action buddy movie" No Blood No Tears features violence of a more open, in-your-face variety. Many viewers again found this a little too strong to their taste, and despite its artistic strengths the film underachieved at the box-office.
Debut filmmaker Park Jin-pyo, meanwhile, saw his film Too Young To Die banned by Korea's Media Ratings Board for its sexually explicit portrait of an elderly couple who meet and fall in love. Although the film eventually made it past the censors by digitally darkening some problematic scenes, the incident serves as a reminder of the confrontational stance taken by many Korean filmmakers towards mainstream social attitudes.
On the production side, a welcome trend was the large number of women making their directorial debuts. Prior to 2001 there were only a handful of women directing in the Korean industry, but the rapid expansion of film schools and the efforts of some powerful female producers have resulted in a new generation of women behind the camera. For a sense of perspective, in late 2001 Jeong Jae-eun became only the ninth woman in Korean film history to direct a commercial feature. In 2002, however, five women directors made their debut, and a further five new faces will present their first works in 2003. Apart from Lee Jeong-hyang, director of the above-mentioned The Way Home, another female director highlighted in this year's program is Moh Ji-eun with her romantic comedy A Perfect Match. A young graduate of the Korean Academy of Film Arts, Moh represents the newest generation of filmmakers in Korea.
The year 2002 was also notable for the large number of local films produced and released in theaters -- 77 in total. This was the highest level of production seen in a decade, and it meant not only increased choice for viewers, but also more competition at the box-office. One result of this was that revenues were much more evenly spread out than in 2001, when the top films controlled a larger share of the total box-office.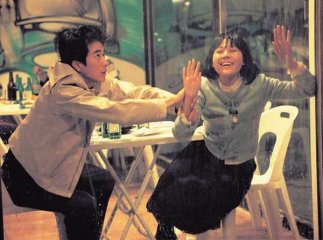 The first few weeks of 2003 dawned with news that many people in the industry found unpleasant. Korea's two biggest film companies, CJ Entertainment and Cinema Service, announced plans to merge their filmmaking operations. With essentially one less major studio in Korean cinema, and with smaller companies struggling to attract financing, many expect some shrinkage in the industry for the coming years, and a return to the past level of 50-60 films produced per year.
In terms of releases, the early part of 2003 featured a large number of melodramas, and one runaway hit at the box-office. Like My Sassy Girl in 2001, My Tutor Friend is a romantic comedy based on a story published on the internet. It has grossed more than any Korean film released in 2002, and it has provided the industry with a well-needed boost to start the new year.
The coming year has a large number of interesting projects lined up, and these films will have to perform well at the box-office if Korean cinema is to win back some of its lost investors. Two mega-projects loom on the horizon: an $11m Korean war epic (the most expensive Korean film of all time) shot by Kang Jae-gyu, the director of Shiri, and a $10m action film by Cinema Service founder Kang Woo-suk (Public Enemy) about a real incident in the 1970s in which trained South Korean spies revolted against their superiors and tried to assassinate dictator Park Chung-hee. Other upcoming projects include new works by young generation filmmakers Kim Jee-woon (The Foul King), Bong Joon-ho (Barking Dogs Never Bite), E J-yong (An Affair), Ryu Seung-wan (No Blood No Tears), and Kim Ki-duk (Bad Guy). Despite the increased challenges faced by Korean cinema in 2003, it appears that young filmmakers and a few more risks will make for a diverse and interesting year.
The Golden Age of Korean Cinema: Seven Directors

  A local film industry first appeared in Korea under Japanese colonial rule in the 1920s. Despite the hardships and oppression of that era, a steady output of films were produced up until the late 1930s, at which time the industry was subsumed by the Japanese propaganda effort in the buildup to World War II. Unfortunately none of these early films still exist in complete form; neglect and the destruction brought on by war have erased all of Korea's early film history.
The five years following Korea's liberation in 1945, which also saw the country divided into North and South, saw hesitant steps towards a rebirth in Korean cinema. Nonetheless, the onset of civil war from 1950-53 left the capital of Seoul reduced to rubble and the film industry in tatters. A sustained rebuilding, making use of film equipment donated by the U.S., only began to take place in the mid-1950s. Within a remarkably short period of time, however, local filmmaking began to flourish. Helped along by blockbuster hits The Tale of Chunhyang (1955) and Madame Freedom (1955), film companies began to multiply and production increased until Korea was making 108 films a year by 1959.
This year's "Golden Age of Korean Cinema: Seven Directors" programme focuses on the 1960s, which from a commercial standpoint remains unparalleled by any other era in Korean film history. With television still in its infancy, moviegoing formed the primary means of entertainment for young and old alike, with the average Korean watching six films per year by 1968. This decade also saw the emergence of a new generation of directors, who as a group would produce some of Korea's most diverse and exciting films, despite the highly restrictive policies of the military government.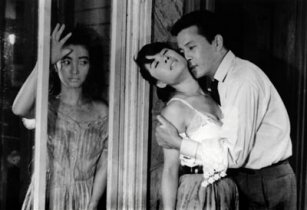 Three names are recognized above all others as the masters of Golden Age cinema: Kim Ki-young, Yu Hyun-mok and Shin Sang-ok. Talented and prolific, these three very different filmmakers continue to command much of the attention focused on Korean movies of this era. Kim Ki-young, nicknamed "Mr. Monster," stands out as the most unconventional and bizarre of the trio. His 1960 masterpiece The Housemaid, about a diabolical maid who seduces her master and rips apart the Confucian order of his family, is considered by many to be the best Korean film ever made. After years of neglect, the work of Kim Ki-young was finally re-habilitated at the third Pusan International Film Festival, after which his films have slowly begun to circulate worldwide in festivals and special screenings.
Yu Hyun-mok is often described as the most intellectual of Golden Age filmmakers. His anguished and brooding Obaltan (1961), heavily influenced by the Italian Neorealists, also ranks at the top of many best-ever lists in Korea. Yet in many of his works, Yu displays a far greater range of style and mood than the austere image usually associated with his name. Guests Who Arrived by the Last Train (1967) is a colorful and multifaceted portrait of young adults struggling with love, art, and ambition in 1960s Korea.
Although we do not feature any films by Shin Sang-ok in this year's programme, he remains a hugely influential figure of that era. He stands out not only for his extensive and accomplished filmography, but also for his powerful company Shin Film, which with its own shooting studio, acting school, distribution chain and 300+ employees towered over the industry much as Cinema Service and CJ Entertainment do today.
Yet beyond the "big three" Korean masters, a large number of filmmaking talents remain unknown abroad and mostly forgotten in Korea. The works of these directors express an energy and experimental spirit that, while rooted more firmly in commercial traditions, provide many of the artistic highlights of the decade.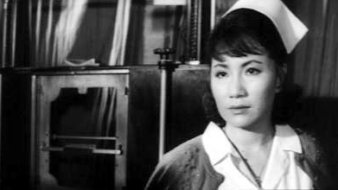 Of these lesser known directors, the prolific Kim Soo-yong has begun to achieve some outside recognition, most prominently in a retrospective at the 2002 Pusan International Film Festival. His Mist (1967) is a melancholy, impressionistic account of a man's trip to his hometown, where he is overpowered with memories and the attentions of an attractive young schoolteacher. Meanwhile, another immensely talented director who may be on the verge of an international re-discovery is Lee Man-hee. After setting off a boom in war films with one of his early works The Marines Who Never Returned (1962), Lee went on to become one of the industry's most respected directors. His untimely death in 1975 at the age of 45 is considered to have robbed Korea of one of its greatest filmmakers. Lee's The Evil Stairs (1964, right) remains a masterpiece of the thriller genre, with its supremely accomplished film technique driving the story of a doctor who kills in pursuit of his ambitions.
Other lesser known directors include Jeong Jin-woo, whose youth dramas display gaudy images and an impulsive energy which borders on self-parody; Kim Ki-deok (no relation to the contemporary director of the same name), a versatile filmmaker who shot the monster film Grand Evil Master Yonggary (1967) as well as Barefooted Youth (1964), the quintessential Korean youth film; and Kwon Chul-hwi, a director and screenwriter whose Public Cemetery Under the Moon broke new ground in the aesthetics of the horror genre.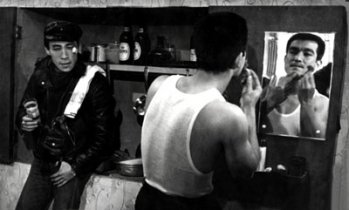 Of course, the films of the 1960s were profoundly influenced by the political and social environment of the time. One of the defining events of this era was a series of student-led protests on April 19, 1960 which toppled the authoritarian government of Syngman Rhee. The movement's success profoundly influenced the attitudes and perceptions of younger Koreans, who had grown up during and just after the war. The "4.19 generation" ultimately took a far more active role in society than young people had in previous decades, and the resulting generation gap can be seen in many films of the time such as Barefoot Youth (left).
After April 19, for the space of a little over a year, Korean society enjoyed a much greater freedom of expression, during which films such as Kim Ki-young's The Housemaid and Yu Hyun-mok's Obaltan were shot. Nonetheless in May 1961 a military coup led to the accession of dictator Park Chung-hee, who would lead the country until his assassination in 1979.
As in other sectors of society, the military government introduced disruptive and authoritarian reforms which severely impacted the film industry. The first manifestation of this control came in the Motion Picture Law of 1962, which sought to introduce massive consolidation and a strong emphasis on commercial filmmaking. After passage of the law, film companies were required to own their own studios and equipment, have a minimum number of actors and directors under contract, and to produce a minimum of 15 films per year. That year, the number of film companies dwindled from 71 to 16, and soon after only 4 officially registered companies remained. Major revisions in the law would follow almost every subsequent year, making for chaos among the filmmaking community. Ultimately, by the early 1970s, the initiative and vitality of the film industry would be crushed under the heel of government restrictions.
Directors of this era worked in an industry marked by frenzied activity. The Motion Picture Law allowed film companies to import one foreign feature for every three local movies produced, so directors were under tremendous pressure to work quickly. Movies were shot in a matter of weeks on limited budgets, in studios that were unheated in the winter (in many films you see clouds of steam escaping from the actors' lips). More popular filmmakers often turned out 6 to 8 films per year. Kim Soo-yong, who is Korea's most prolific director ever, shot 10 features in 1967 alone, including Mist.
Once completed, movies faced a strict government censorship board, which would often ban or delay films based on either political/social content (Yu Hyun-mok's Obaltan), alleged pro-communist sympathies (Lee Man-hee's Seven Women Prisoners, for which he was briefly arrested), or sexuality (Shin Sang-ok's Eunuch).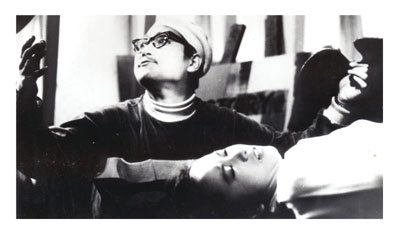 Most directors produced a striking range of genres throughout their careers, in order to meet the voracious demands of both audiences and film companies. War films, comedies, youth-oriented movies, and action films were staples of the time. The first animated film Hong Kil-dong appeared in 1967. Literary adaptations such as Mist and Guests Who Arrived by the Last Train (right) were encouraged by the government through a point system, which awarded the producers of selected films the right to import foreign movies. Nonetheless, melodrama remained probably the most popular and influential genre of the time, often impacting films of other genres (Public Cemetery Under the Moon being one example).
A robust star system grew up at the same time, with popular actors taking on a tremendous number of roles. Leading man Shin Sung-il (Mist, The Student Boarder, Barefooted Youth), now a representative in Korea's National Assembly, appeared in 536 films during his career, and 45 in 1968 alone. He and co-star Eom Aeng-ran from Barefooted Youth remain one of the most famous and popular on-screen couples in Korean film history, and the two ultimately married each other. As for actresses, Shin Sang-ok's wife Choi Eun-hee and Kim Ji-mi (The Student Boarder) received the spotlight for much of the decade's first half, until the debut of three superstars dubbed by the press as "the troika" -- Moon Hee (Guests Who Arrived by the Last Train), Yoon Jung-hee (Mist), and Nam Jung-im (also in Guests Who Arrived by the Last Train). The enduring popularity of these three women has led to the term "troika" being resurrected every decade or so to describe the era's leading actresses, most recently in the late 1990s with Shim Eun-ha, Jeon Do-yeon and Ko So-young.
Despite the fame and visibility of 1960s actors, one aspect of their persona often remained hidden to the public: their voice. Virtually all films were dubbed throughout the 1960s as part of the relentless drive to produce films quickly and at low cost. Although some stars such as Do Geum-bong (Public Cemetery Under the Moon) and Joo Jeung-nyeo (The Housemaid) made a point to dub their own voices during post-production, others such as Kim Ji-mi and Eom Aeng-ran were given personalized dubbing artists who loaned their voices (without on-screen credit) to an actor or actress virtually throughout an entire career. This practice would prove long-lived in Korean cinema, only dying out in the 1980s.
The seven films chosen for this programme are meant to highlight the range of styles and personalities that make up Korean Cinema's Golden Age. Despite the constraints faced by 1960s filmmakers, they succeeded in capturing the imaginations and ambitions of young and old alike with creativity and an impressive command of the film medium. These directors must also have shared one thing in common with the characters in their films: a stubborn will and relentless motivation to succeed, despite the disadvantages and obstacles thrown in their path. Whether driven by love or loss, it would be this will to succeed which would power the local film industry and deliver Korea from the abject poverty they faced after the war.