1998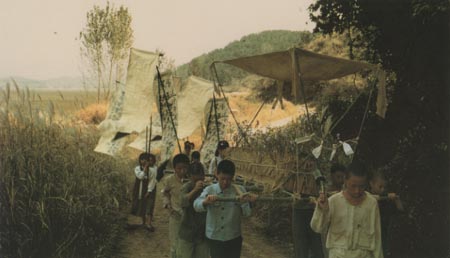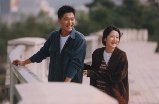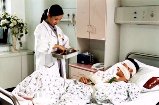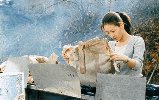 From left:   "Spring in My Hometown",  "Art Museum by the Zoo",  "A Promise",  "Whispering Corridors"


   First-time directors accounted for a very large percentage of the commercial and artistic highlights of 1998, as a new generation of producers took control of the industry and tried to push it in new directions. Directors like Hur Jin-ho, Kim Jee-woon, Lee Kwangmo, Lee Jung-hyang, Im Sang-soo, E J-yong, Park Ki-hyung, and Min Byung-hun all presented their first features in 1998. Established directors Hong Sang-soo, Kim Ki-duk and Park Chul-soo also returned with new works.
In retrospect, Christmas in August may have been the most influential of the films released in 1998, as it pushed the genre of melodrama in new directions and highly influenced many future filmmakers. Although commercially Korean cinema had still not come into its own at this point, there was a marked increase in audience interest for local films in 1998, setting the stage for a great leap forward the following year.


     Reviewed below:    Christmas in August (Jan 24)  --  The Power of Kangwon Province (Apr 4)  --  Two Cops 3 (Apr 11)  --  The Quiet Family (Apr 25)  --  Whispering Corridors (May 30)  --  The Soul Guardians (Aug 15)  --  An Affair (Oct 3)  --  Girls' Night Out (Oct 3)  --  Birdcage Inn (Oct 31)  --  Spring In My Hometown (Nov 21)  --  Kazoku Cinema (Nov 28)  --  A Promise (Nov 14)  --  The Flight of the Bee (n/r)  --  Art Museum by the Zoo (Dec 19).
The Best Selling Films of 1998

| | Korean Films | Seoul Admissions | Release Date |
| --- | --- | --- | --- |
| 1 | A Promise | 704,600* | Nov 14 |
| 2 | Whispering Corridors | 621,032 | May 30 |
| 3 | Christmas in August | 422,930 | Jan 24 |
| 4 | The Soul Guardians | 419,210 | Aug 15 |
| 5 | Art Museum by the Zoo | 412,472* | Dec 19 |
| 6 | The Quiet Family | 343,946 | Apr 25 |
| 7 | An Affair | 304,666 | Oct 3 |
| 8 | Girls' Night Out | 290,502 | Oct 3 |
| 9 | Jjim | 168,813 | May 16 |
| 10 | Scent of a Man | 148,781 | Sep 12 |
| | All Films | Seoul Admissions | Release Date |
| --- | --- | --- | --- |
| 1 | Titanic (US) | 1,971,780 | Feb 20 |
| 2 | Armageddon (US) | 1,170,252 | Jul 3 |
| 3 | Mulan (US) | 771,194 | Jul 17 |
| 4 | A Promise (Korea) | 704,600* | Nov 14 |
| 5 | Deep Impact (US) | 637,387 | May 16 |
| 6 | Whispering Corridors (Korea) | 621,032 | May 30 |
| 7 | Prince of Egypt (US) | 613,973* | Dec 19 |
| 8 | Saving Private Ryan (US) | 593,681 | Sep 12 |
| 9 | Alien 4 (US) | 571,751 | Jan 10 |
| 10 | 007 Never Die (US) | 479,621 | Aug 1 |

* Includes tickets sold in 1999.


Market share:   Korean 25.1%, Imports 74.9% (nationwide)
Films released:   Korean 43, Imported 290
Total attendance:   50.2m admissions
Number of screens:   507 (nationwide)
Exchange rate (1998):   1333 won/US dollar
Average ticket price:   5,150 won (=US$3.86)
Exports to other countries:   US$3,073,750
Average budget:   1.2bn won + 0.3bn p&a costs

Source: Korean Film Council (KOFIC).

Short Reviews
These are some reviews of the features released in 1998 that have generated the most discussion and interest among film critics and/or the general public. They are listed in the order of their release.
This is a debut feature by director Hur Jin-ho and stars two of the most popular actors in Korea today, Han Suk-kyu (The Contact, No. 3, Green Fish, The Ginkgo Bed) and Shim Eun-ha (Art Museum by the Zoo). It was released in January and then screened in the International Critics Week section at the Cannes Film Festival in May. From what I hear the screenings generated a fair amount of interest.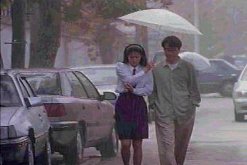 The film was shot in a regional city called Gunsan and centers on a small photography shop owned by the main character (Han Suk-kyu). We learn soon into the film that he has a disease which leaves him only a short time to live. Nonetheless, the director chooses to focus on the more common details of his life: portrait-taking, drinking with friends, and spending time with his father and sister. At this time he meets Darim (Shim Eun-ha), a meter reader who drops by his studio to develop pictures of parking violators. As she becomes a part of his daily routine he finds himself becoming more and more attached to her.
I own a copy of this film, and I've watched it I don't know how many times. Apart from the acting I love the film's subtlety. Many scenes hinge on the most delicate changes in facial expression, and yet the film as a whole creates a powerful impression. The director has stated that he wanted to present an image of death in 'warm tones,' and I think he succeeds beautifully.
The director, Hur Jin-ho, studied at the Korean film academy and worked as an assistant director on two films by noted director Park Kwang-soo, To the Starry Island and A Single Spark. He also co-wrote the screenplay for A Single Spark.
This film is notable for being the final, posthumous work of cinematographer Yoo Young-kil. The 1998 Pusan Film Festival screened a special retrospective on Yoo, whose remarkable career spanned several decades and included some of Korea's most original and respected films.
This is hardly the first film to choose death as its theme, but I believe it to be somewhat unique in its measured, intimate approach. It is well worth seeing.     (Darcy Paquet)
This is the second film by acclaimed director Hong Sang-Soo, who debuted in 1996 with The Day a Pig Fell into the Well. Hong has quickly become one of the most respected directors in Korea, and his new feature was invited to compete in the 'Un Certain Regard' section of the 1998 Cannes Film Festival, winning a Special Mention. One of my students compared his work to that of Michelangelo Antonioni, but Hong's style is quite unique and at times challenging for the viewer.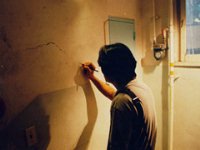 The Power of Kangwon Province traces the separate wanderings of a man and a woman who have recently decided to end their covert affair. As they travel through the mountainous eastern province of Korea known as Kangwon, their paths narrowly avoid intersection in a manner reminiscent of Krzysztof Kieslowski. Towards the end of the movie they do meet again, but the meeting does not produce in them or the viewer a sense of resolution; it is left to the film's form to provide a sense of closure to the work.
Hong's style comes across as honest and direct. He uses only ambient noise and dialogue for his soundtrack, and makes extensive use of the long take. The actors he casts are not particularly well-known in Korea, and the film was shot on a very limited budget.
Shortly after watching this movie I myself took a trip to Kangwon-do, and found myself constantly recalling images from the film. This is a remarkable work of art, probably the best made film of the year.     (Darcy Paquet)
Two Cops 3 steps away from the tried and true Good Cop/Bad Cop switcharoo humor of the previous two Two Cops. Instead, Inspector Lee (Kim Bo-seong) from Two Cops 2 remains a Good Cop. Well, . . . almost. He still refuses to exploit his position of authority by obeying the written legal codes. However, his Bad Cop-ness arises when gender is thrown into the equation. See, the new cop in this third installment is a woman, Inspector Choi (Kwon Min-jung). And Inspector Lee finds this presence of a woman in the all-male enclave of the police station threatening, so he decides to bend the rules so that his gender authority remains intact. As is the pattern when women enter realms previously forbidden, the work is intensified in hopes of causing the female intruder to decide on her own that she just can't hack a "man's job." A comedy just like the earlier installments, one is not giving anything away when stating the predictable plot of such a modern gender buddy comedy: woman overcomes the disproportionate odds against her while man engages in a serious self-inventory on his treatment of women.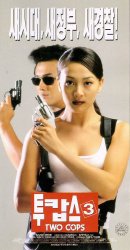 Usually with the third installment within a franchise of sequels one can stop right there and just say, 'Hey, what do you expect? There's nothing more to this than the same-old, same-old you get when exploiting a formula that's worked before.' The first film, Two Cops, was the second most successful Korean film from 1990-1995, only surpassed by the smashing success of Im Kwon-taek's Sopyonje. Two Cops 2 carried this momentum in becoming the top Korean film of 1996. With Two Cops 3's less than stellar performance (117,186 admissions in Seoul, less than a fifth of the previous installment), one could be justified in arguing that producer Kang Woo-suk (who also directed the first two) should have just stopped when he was ahead.
However, Two Cops 3's release in 1998 results in it being positioned to be much more significant than the two films that preceded it. By comparing Two Cops 3 to its successors, we see a huge jump in production values within this film, presenting a much sharper look and feel. We also see a huge jump in presentation of the consumer conveniences of Modern South Korea. Whereas the police force of the previous Two Cops have only rotary phones and typewriters at their disposal, Two Cops 3 jumps to cell phones and laptops. One of the major themes of Korean Cinema After-Shiri will be that of addressing the shifting gender roles and Two Cops 3's plot presents some very interesting examinations of Korean women demanding greater equality and Korean men responding by reacting against it or reflecting on changes they need to make as men. And although not his first film, Two Cops 3 presents Kim Sang-jin just as he's about to explode as a director of note with Attack The Gas Station. Some of the funniest moments of the film are the commentary the gangsters make regarding the economic crisis South Korea was experiencing when this film was made, addressing another common topic in Contemporary Korean Cinema, the adverse effects of the country's rush to Modernism. Adding all this up, a solid argument can be made that more than any other film - yep, even compared to Shiri - Two Cops 3 is the clearest window we have for documenting the Korean Cinema we would come to expect at the beginning of the 21st century.      (Adam Hartzell)
You can tell right from the long, reeling opening take of this film that it will be an interesting watch. The camera weaves unsteadily through an old mountain lodge, starting on the second floor and then plunging down the stairs before spinning and backtracking up to where it started. Little moments like these add spice to a well-written screenplay and an impressive first feature by director Kim Jee-woon.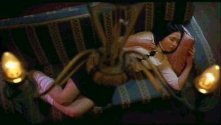 This film documents the efforts a family of six who open a lodge at the edge of a mountain trail. At first, no customers come, which leaves them feeling hurt and angry, but their frustration then turns to horror as the guests that do arrive all turn up dead in the morning. The family's efforts to cover up the situation, and the extent to which they become habituated to it, provides the main development in this funny and somewhat sick dissection of human nature.
The film features a couple pretty famous actors in Choi Min-shik (No. 3, Swiri) and Song Gang-ho (also from No. 3 and Swiri), but personally I think that newcomer Ko Ho-kyoung, playing the youngest daughter, turns in the most interesting performance. While the rest of the family, as delightfully eccentric as they may be, can be more or less figured out, the youngest daughter remains a puzzle right up to the end of the film. Her intense, curious stare, which we see again and again throughout the film, invites us to view the family through her eyes, but her unpredictable moods and laughter ultimately deny us the perspective that we need to fully understand the events at the lodge.      (Darcy Paquet)
The literal translation of the title of this film is "Girls High School Ghost Story (Yeo-go-kuei-dam)". A "kuei-dam" (ghost story) is a traditional Korean genre in which the souls of those who have died horribly are not permitted to go on to the next world. This film takes the "kuei-dam" as its basis and locates the narrative within a contemporary girls high school. This smooth juxtaposition of an ancient horror genre and the more modern anxieties of Korean high school struck a powerful chord in its young audience, turning the film into an instant box-office success.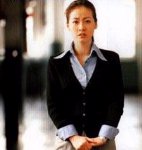 This is the first feature film by director Park Ki-Hyung, who in 1996 won several awards for his short film Great Pretenders (Best Director Award at the Gold Crown Film Festival, Best of the Best Award at the L.A. International Short Film Festival). In Whispering Corridors he adopts the editing conventions of the horror film, not only to thrill his audience but also to indirectly criticize the Korean educational system.
It will be impossible to understand this film without first developing an appreciation for the experience of Korean high school. The degree of pressure placed on Korean high school students is unrivalled anywhere else in the world, and competition is so fierce that students often remain at school from 6 a.m. until ten or twelve at night. Class bullying and teachers' preferential treatment of certain students remain a major problem which is much-discussed but steadily worsening. Many of my students recall their high school experiences with a shudder and express their relief to have moved on to the university.
Whispering Corridors did not fail to cause controversy upon its release. Several conservative education groups tried to legally prevent its screening, claiming that the film "disgraced teachers and distorted the reality of education." Nonetheless, this low-budget film became the second-highest grossing domestic film of the year (7th overall). This is an exciting, well-constructed film, as remarkable for its eerie aesthetics as for its critique of society.     (Darcy Paquet)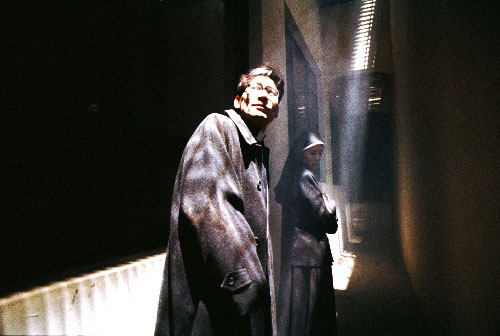 A few years ago, a Korean engineer decided to write a fantastic novel based on events surrounding the mass suicide of a cult based in Seoul. The book eventually became quite popular among young people, due in particular to the immense exposure it received in chat rooms on the internet. The Soul Guardians is the film that is based on that novel, shot by first-time director Park Kwang-choon. It stars Ahn Sung-ki, Choo Sang-mi (The Contact) and Shin Hyun-joon (The Gingko Bed).
Apart from its connection to the novel, this film generated interest due to its advanced computer technology and special effects. The Korean film industry has benefitted recently from the opening of the Seoul Cinema Complex, a new center for filmmaking. The Soul Guardians was one of the first films to make use of these expanded capabilities. It proved to be success at the box office, even if it did receive only lukewarm critical reviews.
In general, the advances in special effects technology over the past couple years in Korea have been dramatic, and this is one of the best films in which to witness this change.     (Darcy Paquet)
This film, the debut feature by director Lee Jae-Yong, is a muted, introspective view of the feelings surrounding an affair. It features Lee Mi-Sook and Lee Jung-Jae as two people who find in each other's presence a sense of meaning and consolation. In early 1999, An Affair won an award for best Asian film at the Newport Beach International Film Festival in Los Angeles.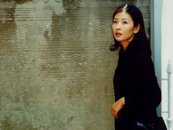 Seo-Hyun, who lives in Seoul with her husband and son, first meets her sister's fiancee in order to help the couple find a new apartment. Her sister is held up in America, and so the two new acquaintances start to arrange the details of the wedding together. As time passes they find themselves drawn to each other, and eventually start having an affair.
Lee Jae-Yong creates a rather distinctive mood in this film, through his use of plastered, gallery-like interiors and a careful selection of music. In addition, he draws forth a remarkable performance from lead actress Lee Mi-Sook, who expresses beautifully the complexities of her character.
For me the film captures most vividly the silent anguish of the wife before the affair. In witnessing the clumsy, unthinking attitude of her husband, and the extent to which her own feelings have become lost inside her, we realize that the affair is Seo-Hyun's only means of regaining her self. As we watch the relationship develop, we are struck more by the desperation with which the two are pulled together, rather than any feelings of intimacy they share.
Nonetheless, as the two lovers begin to find solace in each other, their old loneliness gradually transforms into feelings of desperation and guilt. The director skillfully augments the level of tension as the sister returns from America and both she and Seo-Hyun's husband begin to suspect that something is wrong.
Probably the darkest, loneliest feature of the year, An Affair draws us into the pain of another's life and challenges us to imagine ourselves in the same situation.      (Darcy Paquet)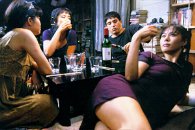 "Girls' Night Out" is the rather unfortunate translation of a title which couples the phonologically-similar terms for "Ladies'" and "Dinner Party". It was written and directed by first-time director Lim Sang-Soo (not to be confused with Hong Sang-Soo, who directed The Power of Kangwon Province). The film, together with An Affair, opened at the Pusan Film Festival and had its general release during Chusok weekend in September (a major weekend for film releases).
At its core the film combines nicely-paced editing with three women's brash discussions of sexual matters. Its visuals and dialogue caused a stir on its release, mostly for the overt manner in which they were presented. It was termed by some as feminist -- I don't really agree, nonetheless one of my (male) students said, "I didn't like it, but it taught me a little about women."
I read an interesting comment from a reader who compared this film to An Affair. She loved both movies equally, comparing the latter to "sweet Asian wine" and the former to "refreshing (Western) beer." The film does have a Western feel to it, with its Western-styled apartments, its music, and the character who decides to move to France to experience a more open society. It is more likely constructed for a Korean audience, however. It seems designed to shock and therefore force viewers to define their feelings about sex, by introducing topics that aren't usually discussed on the screen or on television. In doing so, perhaps the film will encourage viewers to reshape their attitudes towards themselves and towards others.       (Darcy Paquet)
Birdcage Inn is the third film of Kim Ki-duk, who probably ranks as the Korean director with the most conflicted reputation. The film was released in 1998 and screened at the Karlovy Vary International Film Festival. Although it was Kim's first film which managed to attract international attention, it was a major failure at the box-office in Korea itself.
The story centers on a 24-year-old woman named Jin-a, who comes to a shabby guesthouse named Birdcage Inn to replace a prostitute who previously worked there. (Some spoilers to follow...) A couple with two children in their late teens run the lodge, located in a small village right in front of the ocean. The situation of Jin-a is complicated in many ways. Not only does her pimp force her into prostitution, but the family she lives with also gives her a hard time. The daughter discriminates against the young girl because of her social background, the mother only sees her as a source of capital, the silent father rapes her and the son, last but not least, tries to lose his virginity with her. After the daughter finds out that not only her brother, but also her sexually frustrated boyfriend has apparently slept with Jin-a, the living situation for the young girl becomes unbearable, and she decides to leave. While the daughter rummages through the personal belongings in Jin-a's room, she turns sentimental and reconsiders the girl she has been living with. It's almost like a declaration of love, when the two finally reconcile.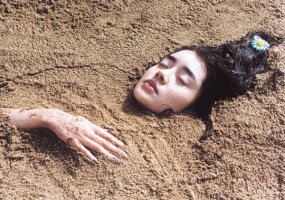 Personalities such as the daughter for instance, whose sexual motifs change markedly throughout the film, might explain why many viewers get so upset about Kim's films. It's not the violence per se which disturbs most viewers -- many Korean films feature far more violence but are more accepted. In my eyes the audience's agitation is connected to the fact that Kim creates characters with a disposition to sell their bodies without constraint, like the characters in Birdcage Inn. While feminists expostulate about Kim's films, the director himself claims to "think of women being on a higher level than men" (Hummel 2002). While this short review is not meant to debate Kim's real perception of women, but to gain access to the meaning of the director's work, it is important to view his characters in a multi-dimensional way. Not only in Birdcage Inn, but also in his other features, the characters are not one-sided and cannot be categorized into "good" and "bad". The father, for example, is first of all thought of as being a good-natured man. When he rapes Jin-a the viewers' perception is challenged and we don't know how to view him, while later on his positive qualities emerge once more.
Like the main character in Bad Guy the father remains silent throughout most of the film. Kim claims that people who do not talk, do so because of being "deeply wounded" (Hummel 2000). Kim's characters are not violent per se. There is an origin to this "physical expression" (Hummel 2000), which is mostly based outside the narration of his films. In this regard Kim is a Korean director deeply concerned about the society he lives in. Throughout the world women are forced into unwanted sex, but in my eyes the director refers through a leitmotif of violence between the two genders to the strong misbalance between the sexes within Korean society. As Kim claims that Koreans "are not free-thinkers" and that "there are social problems in Korea that need attention" (Jung Seong-Il 2002), it seems that the director views his own society like the young girl Jin-a, locked in a birdcage and unable to escape.
Because of this, it is important to break out of a set mindframe when watching Kim's films. The viewer should think about the characters' backgrounds and motives instead of only becoming entangled with the presentation of violence. Kim proves that every character, despite one's actions, is still a human being and that all are the same, despite social background. As Kim says, "the social system is governed by prejudice" (Jung 2002), just as everyone in Birdcage Inn has a negative perception of Jin-a because of her occupation as a prostitute. No one seems to care about gaining insight into her personality, nor raising the question why she ended up making her body available for sexually frustrated men.
It's not only Kim's characters who foster this prejudice, however. Through an interesting visual juxtaposition at the beginning of the film, Kim transfers this notion to the general perception of his uncomprehending audience: Arriving at the seaside village with a large painting under her arm, Jin-a stops at the beach and props up the painting in the sand. The painting (Schwarzhaariges Mädchen by Egon Schiele) shows a skinny, black-haired girl who leans her salacious-looking face playfully on her left hand. Looking not only at the girl's long black stockings and her red-tinted genitals, but also at Schiele's oeuvre, we realize that the girl belongs to the series of prostitutes Schiele painted during his short career. While Jin-a looks at the ocean, Kim films her face from the front, but also juxtaposes it with Schiele's black-haired girl. This shot is not relevant in showing the two persons' common social background, it is merely to demonstrate how even the viewer thinks in social categories, and blames or will blame the girl for what she is. Social division and categorization is for most of us self-evident. On the contrary, for people like Kim Ki-duk -- not only in Birdcage Inn but also throughout his oeuvre -- it seems to be the ongoing motivation to make films.       (Nils Clauss)
This feature, by first-time director and screenwriter Lee Kwangmo, was the most critically acclaimed film of the year. An incomplete version of the film was screened in the Directors' Fortnight section of the Cannes Film Festival, and later in the year it won the Gold Prize for new directors at the Tokyo Film Festival. It generated much praise upon its release, and at the end of the year was placed at the top of most film critics' lists of the year's best features.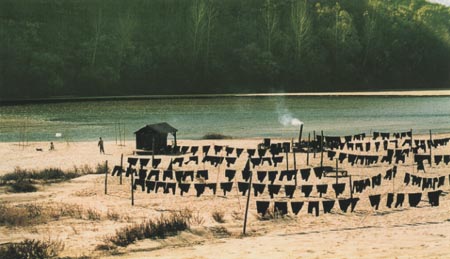 The film took thirteen years to make. Lee Kwangmo began writing the screenplay in memory of his father, who died while Lee was studying in the U.S. After much work and revision it won first prize in the 1995 Hartley-Merrill International Screenwriting Competition.
Spring takes place during the Korean War, in a small village located outside of the range of fighting. Rather than concentrate on the war itself, the director examines the life of the village as it is affected by the close proximity of an American military base and the increasing worry and hardships brought on by the distant fighting. We see much of the film through the perspective of two young boys.
Stylistically, the film is constructed with a great deal of care and restraint. It is shot with fixed camera angles, typically from a distance, and makes extensive use of the long take. This not only gives us time to appreciate the composition of each shot, but the cumulative effect is to make us feel like a slightly removed, but active observer of the events in the film.
Spring in My Hometown is well worth seeing. It conveys with feeling and power the heartbreaking changes that took place during the war, and moves us to reflect on the vulnerability of life during such times.      (Darcy Paquet)
This film is noteworthy for a couple reasons: it is a co-production between Korea and Japan, and the first Korean film ever to be shot in Japan with Japanese actors. It is also the latest release by Park Chul-Soo and his independent production company, which has brought us such features as 301/302, Farewell My Darling and, one of my personal favorites, Push! Push!.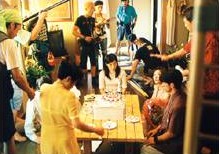 This film is based on the autobiographical novel of the same name by Korean-Japanese author Yu Miri. The book became a bestseller in both Japan and Korea, and won the prestigious Akutagawa Award in 1997. The story centers around an estranged Korean-Japanese family. When a filmmaker expresses interest in shooting their family reunion for a new feature, the family puts aside their bitterness and comes together again for the first time in years. Although the mother and father are enthusiastic about the film and devote their energy to making it come out well, the children find it difficult to get over the pain of their past experiences. Arguments often erupt on the set, which the filmmaker then gleefully incorporates into his film.
Throughout the narrative we find ourselves questioning the authenticity of the characters' feelings: are they being honest, or are they merely acting for the camera? The camera itself is as much a character as any of the people in the film -- perhaps the most important character -- and as the film draws towards its conclusion, our feelings for the camera begin to take shape.
Park Chul-Soo has claimed that every time he makes a film, he tries to make something completely different. Kazoku Cinema is, no doubt, a challenging and unique entry into the ranks of Korean film.      (Darcy Paquet)
This film, directed by Kim Yoo-Jin, was the top grossing Korean feature of 1998. It attracted roughly 720,000 viewers in Seoul alone, outgrossing such films as Godzilla, Lethal Weapon 4 and Deep Impact by a significant margin. Overall it was the 5th highest grossing film in 1998.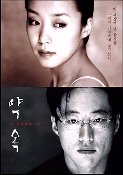 A Promise features two actors who starred in similarly popular films in 1997: Park Shin-yang (The Letter) and Jeon Do-yeon (The Contact). In this film, Jeon Do-yeon is a doctor who is called upon to treat a severely injured gang leader. After her initial indignation at the special treatment he receives, she begins to fall in love with him, and the two begin what would seem to be a doomed relationship.
Melodrama has long been the dominant genre in Korean popular cinema, and A Promise makes use of this tradition while exercising a bit more restraint than 1997's biggest feature, The Letter. The marketing of this film relied heavily on references to successful melodramas from past years, and was also closely tied to a remake of a song by Air Supply, "Goodbye", sung by Korean pop star Jessica. The success of this song no doubt added to the film's popularity, just as a rerelease of Sarah Vaughn's "Lovers' Concerto" propelled the 1997 feature The Contact into public consciousness.
A Promise more than anything else is shaped around the character of the doctor; a bright, confident woman who demands as much from her relationship as she is willing to put into it. The performance given by Jeon Do-yeon is, in my opinion, the main factor in this film's popular success. In return, the film has made her into one of the industry's most recognized and biggest new stars.      (Darcy Paquet)

    The Flight of the Bee (Bee Fly)
The Flight of the Bee's simple tale of an unexpected discovery in many ways parallels the fate of the film itself. The work was originally envisioned as a thesis project by two friends who were studying at Russia's VGIK, Jamshed Usmanov from Tajikistan and Min Byung-hun from Korea. The work gradually evolved into a feature length Tajik-Korean co-production, shot on location in Tajikistan for a mere $50,000.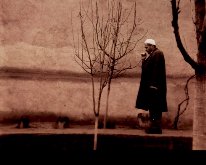 News of the project eventually reached the ears of Iranian director Mohsen Makhmalbaf, who at the time was shooting his film Silence in an area nearby. Later that year, when Silence was screened as the opening feature in the 3rd Pusan Film Festival, Makhmalbaf found ten free minutes in his schedule to view the opening scene of Usmanov and Min's film. Once he started watching, however, he was so impressed that he cancelled his other appointments and saw the film through to its end.
With Makhmalbaf's influence, The Flight of the Bee soon was invited to eight other film festivals around the world. However, not a single Korean distributor was willing to provide the $4000 needed to reprint the film. Min eventually procured the funds through a moneylending operation that had pinned leaflets in a subway station.
The film went on to take the Silver Prize at the Thessaloniki Film Festival, and then, a week later, it won the Best Film Award, Critics' Award, and Audience Award at Italy's Torino Film Festival. At the time of this writing it has been invited to over 20 film festivals around the world.
Several foreign distributors expressed an interest in buying the movie; nonetheless, Korean distributors resisted buying it, claiming that it wouldn't make any money. Finally in December 1999 the film was screened at Dongsung Cinematheque in Seoul, more than a year after winning acclaim from abroad.
The Flight of the Bee is shot in black-and-white, and utilizes amateur actors, many from the village of Ashit in Tajikistan. Min says that his consuming interest in Russian literature and philosophy shaped the mood and themes of this work. The film also features the music of Indian writer, director and composer Satyajit Ray. The beauty of its images together with its music make watching it a truly special experience.      (Darcy Paquet)
Yet another film by a first-time director/screenwriter, Art Museum by the Zoo is the only film in this list directed by a woman (Lee Jeong-hyang). It debuted a week before Christmas and was extremely well received by audiences and critics alike. It stars a very popular actress in Shim Eun-ha (Christmas in August) together with first-time actor Lee Sung-jae. Of all the films I saw in 1998, I think this one may be my favorite.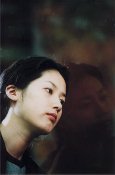 The story is reportedly based on events from the director's own life. On leave from the military, a man named Chul-Soo arrives at his fiancee's apartment and finds her not at home. He cleans the apartment and prepares dinner for her, only to discover that she has moved out, and another woman is now renting the apartment. When a few days later his fiancee tells him she is marrying another man, he has nowhere to go, and ends up staying at the apartment.
Much of the story centers on the good-natured sparring between the man and his new acquaintance, a young woman who makes wedding videos. Before long he discovers that she is writing a screenplay to enter into a competition. Eventually they begin to write it together -- a love story between a woman who works at an art museum and a man who works at the nearby zoo. As their work progresses it enters into the film as a counter-narrative to the original plot. Veteran actor Ahn Sung-ki plays the zookeeper while Song Sun-mi (who also plays the role of the fiancee) is the worker at the art museum. These brief interspersed scenes include some very funny moments, and their naive innocence provides a perfect foil for the rest of the movie.
The director has said she prefers to make "small" film, but this is not a work to be taken lightly. There's something about this film that reminds me of Chekhov's early comic stories, and it's a work that deserves attention.       (Darcy Paquet)


Other films released in 1998

Bedroom & Courtroom (dir. Kang Woo-suk),   Birdcage Inn (dir. Kim Ki-duk),   Bye Joon (dir. Choi Ho),   Extra (dir. Shin Seung-soo),   The Happenings (dir. Jang Jin),   If the Sun Rises in the West (dir. Lee Eun),   Naked Being ("Kka") (dir. Chung Ji-young),   A Night on the Water (dir. Kang Jung-su),   Paradise Lost (dir. Jang Kil-soo),   Scent of a Man (dir. Jang Hyun-su),   First Kiss (dir. Kim Tae-kyun),   The Story of a Man (dir. Shim Seung-bo),   Taekwondo (dir. Moon Seung-wook),   Tie a Yellow Ribbon ("Jjim") (dir. Han Ji-seung),   Too Tired to Die (dir. Chin Wonsuk),   Zzang (dir. Yang Yoon-ho).