11th April 2010
Last week, I had reported that Oyishi Man would be released but I have since recieved an update from Techno DVD saying that release has been changed to April 28.  There are several things coming out on disk this week–one of which should spark some interest.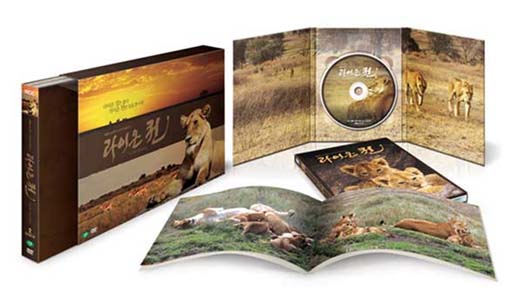 First up, however, is a documentary entitled THE LION QUEEN.  It was originally aired over MBC tv . The language is Korean and there are no subtitles. If you are a fan of lions and interested in purchasing this, you have two options. The first is pictured above–2-disks plus a 120 page photobook. This will cost you up to 29,800 KRW.  Or you can spend just 27,500 KRW and receive just the 2-disks and no book.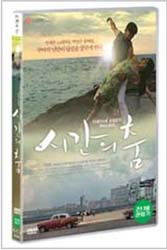 The movie that should interest most readers of this site is DANCE OF TIME directed by Song Il-gon. The audio of the film is in Korean and Spanish while subtitles are available in Korean, English and Spanish. Why Spanish? The movie was filmed in Cuba and stars two Cuban actors. The sound of this region 3 release is Dolby Digital 5.1 and the format is anamorphic widescreen. This is a single-disk release rated for all ages. The movie is listed as 93 minutes long plus an additional 48 minutes of extras, although no details have been provided as to what these extras might be. This DVD should be available for purchase April 16 and has a recommended price of 22,000KRW.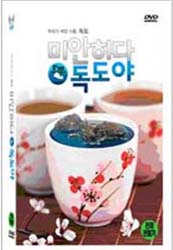 I'M SORRY DOKDO is also being released this week. This documentary is about the Dokdo Island which remains at the center of an ownership dispute between South Korea and Japan.  The DVD does not provide subtitles in any language. The sound is Dolby Stereo 2.0 and the film is in 4:3 Letterbox Format. A theatrical trailer is provided as an extra in this single-disk release. It carries a price tag of 25,300 KRW. 
The list Techno DVD provides shows some other DVDs being released, but these are concert DVDs and strays to far afield of the purpose of this blog. I don't mind advertising the occassional tv-drama–but music DVDs are out of the question.  I also want to remind you that all prices listed here are 'recommended'.  Most websites will carry them for less than shown, so shop around a little.
Posted in DVDs: New Releases | Comments Off