3rd April 2010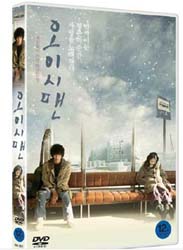 There are a several new dvds coming out this week on Region 3 disks, but only one of them has not been on dvd before. That is OYISHI MAN starring Lee Min-gi and directed by Kim Jeong-joong who previously directed the independent film Hers. This is a single disk release with no special features. The disk contains just 92 minutes of the film. The movie is in English but disk contains English subtitles anyway as well as Korean. It is anamorphic widescreen, has Dolby Digital sound and is rated for ages 12+.  Oyishi Man has a recommended price tag of 22,000 KRW.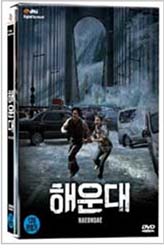 HAEUNDAE is getting another release–this time as a 2-disk set. The two disks included are the same as the earlier 'special edition'.  The difference between the two releases is that this one does not contain the book or the 3-D Box Art.  What you get are the film with commentary by director Yoon Je-gyun and actors Seol Kyeong-goo, Ha Ji-won, Park Joong-hoon, Lee Min-gi and Kim In-gwon.  Disk 2 contains the special features such as the planning and making of the film, character profiles, filming/set/music/sound mixing, creating the tsunami, deleted scenes with commentary, marketing, gag reel, and trailers. The 120-minute movie is rated for ages 12+ and is formated in anamorphic widescreen with Dolby Digital Sound. The film has English and Korean subtitles available and carries a recommended sticker price of 25,300.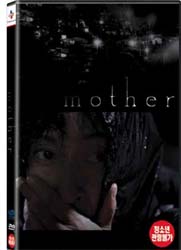 MOTHER is also seeing another release. The 'special edition' was released back in November 2009. However, the only difference between this release and the earlier one is the box cover. The original release says 'Special Edition' across the top and has a different cover (specifically, the image of Kim Hye-ja is reversed and the large lettering is in Korean with a much smaller English title under it).  All the other features are the same. The film has commentary by the producer, cinematographer, set director, music director and assistant director (interestingly NOT by director Bong–he's on the second disk). Disk 2 contains Making, Keywords (Murder, Sex, Son, Mother), deleted scenes, Kim Hye-ja & Director Bong, Art (location, camerawork, music), stills and trailers.  The movie is for viewers 18 years old or more and has Korean and English subs.  The recommended price is also the same as the Special Edition's –25,300 KRW.