17th April 2010
Here's what movies are coming to DVD this week. Please note that all are region 3 unless otherwise specified and that the prices listed are just the suggested prices.  You can certainly find everything here for less.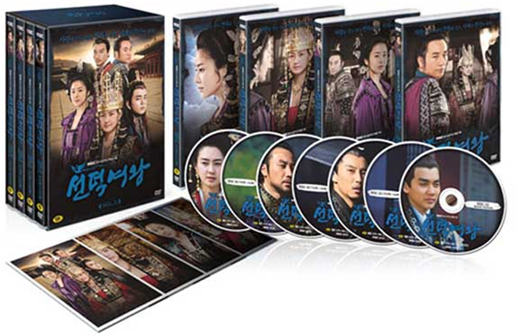 First up, we have one of the most successful recent tv dramas, QUEEN SEONDUK. You can purchase the entire 23-disk set which contains episodes 1-62 plus a special episode, a behind the scenes look at the filming of the final episode, bloopers, and more. The dvd comes with English subtitles, sound: Dolby Digital 2.0, format: 16:9 anamorophic widescreen and a price tag of only 235,000 KRW. What? That's too much–You can also buy the entire run of the show in three separate volumes containing approximately 20 episodes each –and each at a cost of around 88,000 KRW.  You can pick this up starting on April 20th.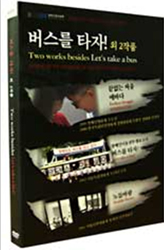 Also being released on the 20th are several indie-documentaries shedding light on various social issues in Korea. Pictures left is the documentary TWO WORKS BESIDES LET'S GET ON THE BUS. This is a collection of three featurettes focusing on the difficulties of the physically challenged in Korea. It is comprised of the films Endless Struggle (1999, 47 min), Let's Get On the Bus (2002, 57 min.) and Noddle Baram (2003, 123 min). This collection is on a single disk which contains English subs. It is rated for 15+, formatted in 4:3 full screen, and has Dolby 2.0 sound. The dvd is ALL REGIONS.  The suggested retail price is 16,500 KRW.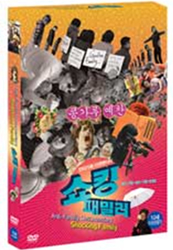 If I had to just pick one of these documentaries to buy, SHOCKING FAMILY would be it. It comes with some pretty impressive credentials. It won awards at the 7th Seoul Women's Film Festival, the 7th Jeonju International Film Festival, and the 2007 David Plath Media Award. It was also invited to screen at the Osaka International Women's Film Festival, the Asian Women's Film Festival in Germany and theSyracuse International Film Festival. The single disk has Korean, English and Japanese subtitles. It is 111 minutes long, rated for ages 12+, and is ALL REGIONS.  The price tag on this dvd has been set at 19,800 KRW.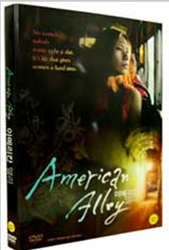 AMERICAN ALLEY is the next documentary on the list. Again a single disk release, this one has Korean and English subtitles, is rated for ages 15+, has Dolby 2.0 sound and formatted in 4:3 full screen. The 122-minute dvd is divided between the 90-minute films and 22 minutes of extras including the director's commentary and an interview. The movie looks at the lives of the international community of women (Korean, Russian, Filippina, etc) that live and work outside of the American camps in Korea. This disk is also ALL REGIONS and carries a price of 16,500 KRW.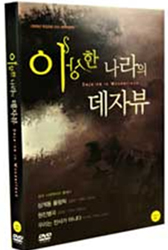 The final documentary being released on April 20th is DEJA-VU IN WONDERLAND. The genre is actually listed as documentary/classical music as images and interviews of Korea's belabored workers are set to music. There are three short films in this collection– Sanggye-dong Olympics, Special Song of Woojin Factory, and We Are Not Warriors. The film is rated for ages 15+, has Dolby Digitial 2.0 sound and is in 4:3 full screen format. The running time is 106 minutes for the films and 16 minutes of extras.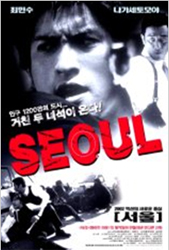 Is this the first time SEOUL is seeing a dvd release? Originally released in theaters in 2002, this action film was directed by Masahiko Nagasawa and starred Choi Min-soo,Tomoya Nagase, and Kim Ji-yeon. The subtitles are in Korean and Japanese–NO English subs. The movie is rated for ages 12 or more, formatted in 16:9 anamorphic widescreen, and has Dolby Digital 5.1 sound.  It is 109 minutes long and has a recommended price of only 9,000 KRW. It will be available for purchase from April 23.
Finally, we have FATHER LIKES WOMEN (pictured below), the latest film starring actress Lee Na-yeong. It is rated for ages 12+, formatted in 2.35:1 anamorphic widescreen, contains Korean and English subtitles and had Dolby Digital 5.1 sound. The 113-minute is on disk 1 which also contains commentaries by director Lee Kwang-jae, Lee Na-yeong, Kim Ji-seok, Jeong Ye-yeon and Kim Hee-soo. However, this is a two-disk set, so there's more. The second disk contains the making of the film, character profiles, the making of the father, deleted scenes, bloopers, the poster photoshoot, trailers and more. This romantic comedy hits the shelves April 23.