2nd May 2010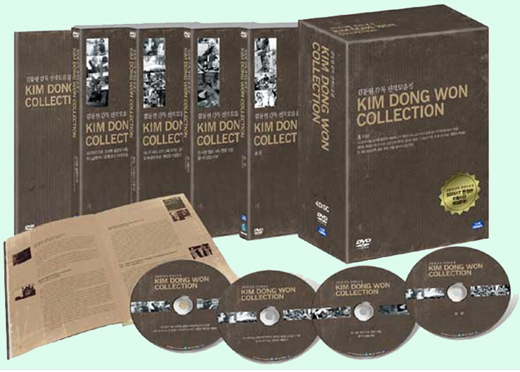 KIM DONG-WON COLLECTION:  First up of the films being released this week onto DVD is this amazing collection by one of the premiere documentary filmmakers in Korea. Most of his films deal with pressing social issues at the pertaining to the years they were made. This set contains 14 movies on 4 disks plus a 48 page book introducing the movies and the career of the director. On disk 1 you get James' May (1986), Sanggyedong Olympic (1988), Standing on the Edge of Death (1990), God Saw that It Was Good (1991), People of Haengdang Dong (1994),People in the Media (1995).  Disk 2 holds We'll Be Ok (1995), 6 Days in Myeongdong (1887), People of Haengdang Dong 2 (1999).  Disk 3 has One Man (2001), Tekken's Family (2001), Jongro A Venue, Winter (2005), 63 Years On (2008).  The fourth and final disk contains Repatriation– a film I had been waiting for a re-release.  The set has Korean & English subtitles, is formatted in 4:3 Full Screen NTSC, has Dolby Digital 2.0 sound and is recommended for ages 12+. The total running time is 726 minutes and the disks are ALL-Region.  You can purchase this from May 7th and the suggested price is 68,000 KRW.

ANJELS:  Next up is an SBS-TV drama that I know very little about.  There was no English title available.  The title at the beginning of this paragraph is from the official homepage address.  This is a 10-disk set containing the entire 16 episodes of the drama. These are found on disks 1-8. Disk 9 contains the making of the film and the tenth disk contains deleted scenes with titles such as 'The Milkman's Telephone Date." Finally there are commentaries and interviews available by Director Hong Seong-chang and lead actors Jang Geun-seok, Park Shin-hye, Lee Hong-gi and JangYong-hwa. There is also the OST, Music Video, Parody Scenes and so on. The disks have English subtitles, are 16:9 Anamorphic Widescreen, have Dolby Digital 2.0 sound and are for ages 15+. The are coded for regions 3,4,5 and 6, are available from May 7 and have a recommended price tag of 99,000 KRW.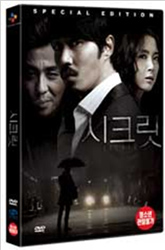 SECRET:  A film starring Cha Seung-won is now available as you read this. It is only 1 disk but has many extras including The Making of the film, Character Profiles, Deleted Scenes and trailers. The movie is formated as 2.35:1 Anamorphic Widescreen, as Dolby Digital 5.1 Sound, and is rated for ages 18+.  This is a region 3 release and it goes for a recommended price of 25,300 KRW.