9th May 2010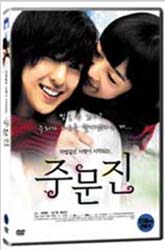 Available from May 10th is Joomoojin. Never heard of it? It is the story of beautiful young lodge owner facing finacial disaster because her lodge is rumored to  be haunted. Instead of a terrifying ghost, she finds a young man living as a ghost on her property.  The subtitles on this DVD are in Korean only. The movie is rated for ages 12+, formated as letterbox 4:3 and has Dolby Digital 5.1 sound. The disk is coded for region 3 and is 96 minutes long.  The special feature on this release consists solely of a trailer.  The recommended price is 23,500 KRW.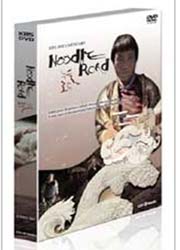 Noodle Road is a documentary that is now available on two disks. The documentary consists of 4 parts all looking at various aspects of the lowly noodle and the economic effect it has had on Asia. The disks are subtitled in English and Korean, is formated in 16:9 and has Dolby 2.0 sound. The disks have a going price of 39,000 KRW and are available from May 12th.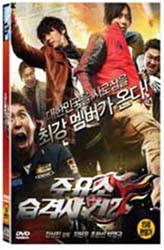 Attack the Gas Station 2–The sequel of the 1999 hit comedy maybe did not really live up to expectations but it may be of interest to fans Jo Han-seol. The movie is rated for ages 15+ .  Its DVD is a single disk release with Korean and English subtitles. It is formated in 2.35:1 widescreen and has Dolby Digital 5.1 sound.  The scant extras include 35minutes of the making of the film, 3 minutes of shooting the poster and a 1-minute trailer. The current recommended price of this DVD is 25,300 KRW.  If iterested, you can buy it on May 13th.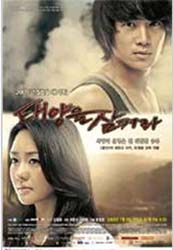 Swallow the Sun vol.1–This SBS-Tv drama aired late last year and it was one of the few recent dramas that I watched all the way through. This DVD collection has 9 disks.  Since it says vol. 1, I assume there is a volume 2 on the way. However, the information I received does not state which episodes are included here. The DVD is subtitled in English and it is formated in 16:9 and has Dolby 2.0 sound. It is coded for regions 1,3,4,and 5.  You can buy it on May 13th for a recommended price of 99,000 KRW.