22nd May 2010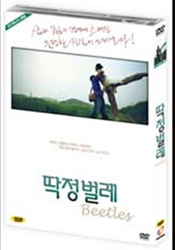 This has been quite a busy week and I have not had much time for movie-related things.  The semester is coming to an end in a couple of weeks, I have a lot of reports to grade and exams to prepare…and the overnight trip to the beach with students to 'relax' before exams had the opposite effect on me–though the students enjoyed it. Now I am scrambling to catch up.  But I always have time for new DVDs!  There are several movies and a tv drama that will be available for purchase this week.  Pictured left is BEETLES–and independent film from 2007. This is a single, All-Regions disk.  The movie has English and Korean subtitles, Dolby Digital 2.0 sound, is formated in 16:9 widescreen and is rated for ages 15+.  The dvd has a recommended price of 19,800 KRW.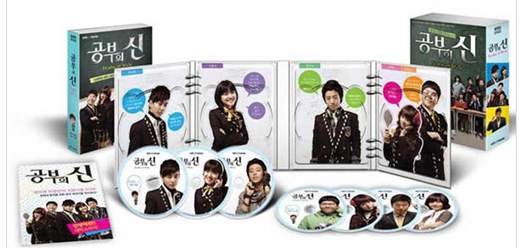 THE GOD OF STUDY is what the Korean title of this KBS drama translates into. This was a 12-episode mini-series that aired earlier in 2010.  It starred Kim Soo-ro and Bae Doo-na as teachers giving special instructions to students in danger of failing their college entrance exams and was based on the Japanese manga Dragon Sakura. The DVD release contains 7 disks, a 52-page book called 'How to Study' and a poster signed by the cast. The episodes are subtitled in English, have Dolby Digital Stereo sound and are formated in 19:9 Anamorphic Widescreen. The drama itself is rated for ages 15+ and there are 110 minutes of extras which include unaired scenes and the making of the story.  The recommended price on this drama is 88,000 KRW.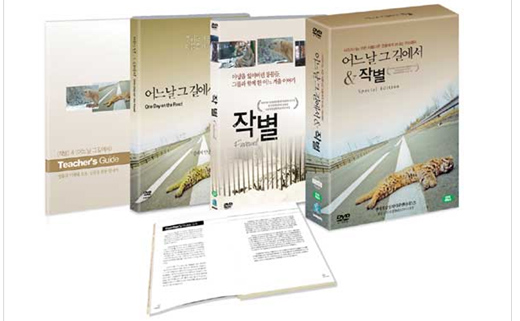 Next we have a box set containing two documentaries, A DAY ON THE ROAD and FAREWELL. These are both very disturbing documentaries about animals and how wildlife is being lost in their interactions with humans.  The former looks at Korean wildlife through roadkill. The second looks at the role and limitations of zoos. These documentaries are rated for all-ages but I would recommend caution and avoid showing them to young children.  The films are subtitled in English and Korean, have Dolby Digital 2.0 sound, are formated in 4:3 full screen and are a total of 285 minutes including extras. These extras include more than a 100 minutes of interviews, footage of the cast with wild animals, a look at animal trackers and an critical look at the pros and cons of zoos. This set also comes with a book called 'Teachers Guide' as can be seen in the image above, but I have no information on its contents or what language(s) it is in. The recommended price for these All-Region disks is 42,000 KRW.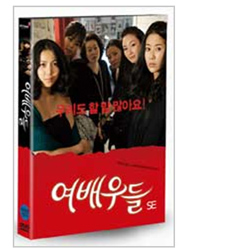 One of the best things being released this week is the film ACTRESSES (left) on May 26th. It is the latest film from director Lee Je-yong with an all-star cast including Yoon Yeo-jeong, Ko Hyeon-jeong, Choi Ji-woo,  and Lee Mi-sook. This is a two-disk release. Disk one is the film and disk two  is 104 minutes of special features including a group interview, director/cast commentary, deleted scenes and other extras. The movie is rated 12+ and the disks are formated in 1:85:1 anamorphic widescreen, has optional Dolby Digital 5.1 or 2.0 sound and have English and Korean subtitles (at least on the film if not on the extras).  Not enough? The box also contains a 12-page booklet.  Actresses has a recommended price of 22,000 KRW.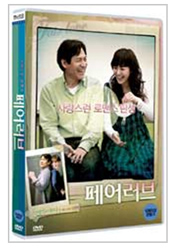 FAIR LOVE stars the experienced and talented Ahn Seong-gi playing the role of a man falling in love with a much younger woman (Lee Ha-na). The DVD is a no-frills single disk release. It is subtitled in English and Korean, rated for 12+, formated in 1:85:1 anamorophic widescreenand has Dolby Digital 2.0. The movie has a recommended price of 25,000 KRW.