29th May 2010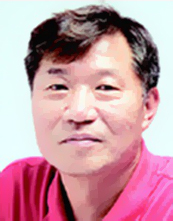 The movie industry was saddened this week at the apparent suicide of Director Kwak Ji-gyun. Born in Daejeon, Kwak's real name wa Kwak Jeong-gyun but he altered it slightly after he began working in the film industry following his graduation from the Deparment of Film at the Seoul Arts College. He began working immediately after finishing school as an assistant director for Kim Soo-yong (The Loneliness of the Journey, 1978), Jo Moon-jin (When Sadness Takes Over,1978), Im Kwon-taek (So Close Yet So Far, 1978; Divine Bow, 1979; No Glory, 1979; Tomorrow and Tomorrow, 1979; Mrs. Spectacular, 1980; Tears of the Idol, 1981; Mandara, 1981), Choi Seong-ryong (As Firm As Stone, 1983) and Bae Chang-ho (Deep Blue Night, 1984).
With such mentors, perhaps it is no surprise that when Kwak was finally given a chance to direct his own film, it turned out to be his most successful. A Wanderer in Winter (1986) was Kwak's debut film and it remains as the movie associated with his name.  He followed this with The Home of Two Women  (1987), Long After That (1989), Wound (1989), Portrait of Youth (1990), The Woman who Wouldn't Divorce (1992), Rosy Days (1994), Deep Sadness (1997), Plum Blossoms (1998) and Fly High (2006). Several of these are readily available on DVD.
According to his brother, Kwak had been deeply depressed. Fly High failed miserably in the box office–less than 300,000 people saw it in the theaters and he was unable to secure another opportunity to direct. According to news, Kwak was unmarried and seemingly quite lonely. He opted to take his own life through carbon monoxide poisoning and left a short not which, when translated, states:  "I have no work and I am suffering so much." He left that note with a 100-page autobiography.  He died on May 25, 2010.