30th May 2010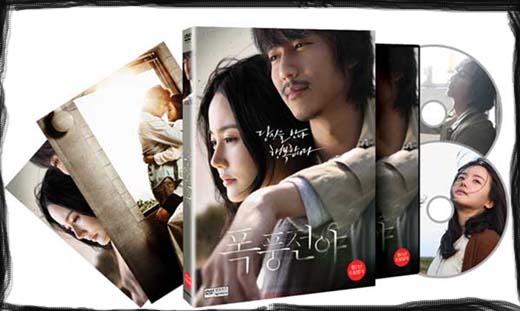 LOVERS VANISHED– Available for purchase from June 2 is the two-disk version of Lovers Vanished.  The first disk will contain the movie with optional commentary by director Jo Chang-ho and actors Kim Nam-gil, Hwangwoo Seul-hye et al. The second disk has chapter headings such as 'False Start', 'Their Secret', 'Fearless Love', Cut Scenes, Music Video, Image Gallery, Trailer. The film is rated for ages 18+, has English and Korean subtitles and is coded for Region 3. The film is formated as 2.35:1 anamorphic widescreen with Dolby Digital 5.1 sound and will have a recommended price of 22,000 KRW.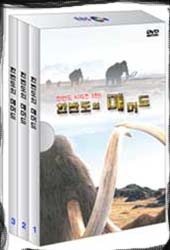 MAMMOTHS OF KOREA– This three disk set was a documentary that recently aired over EBS-TV. I watched it (don't laugh) but frankly found the computer animation to be sub-par. The similar series from the Discovery Channel a few years ago were much better.  The disks are each 50 minutes long. The first disk introduces the animals of the Eocene and follows a pack of CGI mammoths and the birth of Mammu.  In the second disk, Mammu is now an adult migrating around Korea eventually giving birth herself.  The third disk shows how animators recreated that epoch and drew the mammoths as well as an examination of fossil elephant relatives. This documentary is for all ages, has no subtitles of any language, has Dolby sound, and is coded for Region 3.  The set will go for about 39,000 KRW.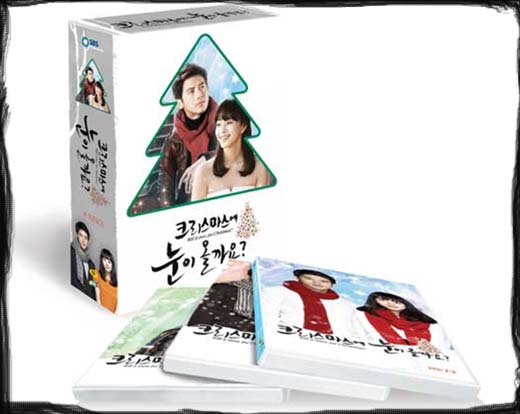 WILL IT SNOW ON CHRISTMAS?– I had not heard of this drama starring Ko Soo and Han Ye-seul, but it is now being released as a six-disk set.  The information the I received about the DVD is scant.  There are no subtitles, is formatted as 16:9 widescreen, has 2.0 Dolby Digital sound, and is coded for Regions 3,4,5.  The only other thing I know is the suggested price– 86,000 KRW. It will be available June 4th.
Incidently, last week I had reported that Actresses would be released. The date waspushed back to next week (but I am sure you can pre-order it from whereever you shop ^^)