2nd February 2011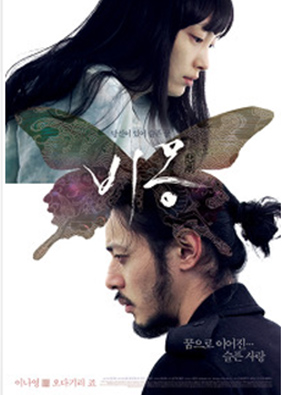 A man who has never been able to get over his girlfriend leaving him, is suffering from strange, realistic dreams. In one of these dreams, he accidently causes an accident while driving down an otherwise empty street. Upon awakening, he rushes to the site only to discover that the car he had forced into a pole is really there and police are on the scene. Examing nearby cameras for clues, the police are able to get a good look at the driver of the car. It is not the man at all, but a young woman. Confused, the man overhears the woman's address on the police radio and goes to her house as she is being picked up for taking part in a hit-and-run. She vehemently denies any such thing, saying that she was asleep while the man springs out of the car and tries to take blame for the accident despite all evidence to the contrary. Both are hauled off to the police station for questioning. It is learned that the woman is under psychiatric care to treat her sleepwalking which has grown progressively worse in the last two weeks. The psychiatrist, more of a dream therapist, theorizes that the man, Jin, and the woman, Ran, are connect by being 'polar oppostites.'  In his dreams, Jin is trying desperately to meet his former lover. In her life, Ran is trying her best to avoid her ex-lover, a man she despises. However, when Jin sleeps, Ran unconsciously acts out his dreams and as he dreams of his ex-lover, Ran is forced to visit her former boyfriend and do with him what Jin wants to do with his girlfriend.   The psychiatrist suggests that the two become lovers themselves and the dreams may stop, but both refuse and the next 90 minutes of the movie are filled with the pair trying to stay awake and what happens when they fail.
The plot may sound a little strange, but the strangest thing for me in the first ten minutes of the story was not the plot. Rather it was the language. Jin is played by Japanese actor Joe Odagiri and he is not given any lines in Korean at all. He speaks Japanese the entire time. The other characters are all speaking Korean, but everyone understands each other perfectly. This underscored the fantasy and dream-like nature of the 'real-life' portions of the film. Both he, and actress Lee Na-yeong, do a good job with what they are given. Unfortunately, not everything they are given is very good and there are enormous gaps in logic. I am not talking about how illogical the explanation of these characters connection is. I am talking about how the characters deal with the situation.  For example, when you want to stay awake, which one of these things might you do?  A) Drink coffee    B) Watch tv   C) Exercise    D) Stab yourself repeatedly with a chisel.    If you have seen any Kim Ki-duk movies, you can guess the answer.
I have nothing against violence in movies. I actually liked most of Kim's earlier works (like Crocodile, The Isle and, my favorite, Address Unknown) because they were so raw and hard to watch. But here, like many of Kim's latter films, the violence seemed forced and completely illogical. It was almost like the director added it just because it was what he feels people expect from his films.
There was something that I did like in this movie. Somewhere in the middle is a scene that I think the entire film was based around. In it, a couple is arguing. They start out as Jin and Ran's former lovers in a fight that it growing in intensity. Then suddenly, the actors in the scene change so that it is Jin and his former girlfriend fighting. It changes again so we see Ran and her ex-lover in the arguement. One more change, and it is Jin and Ran themselves before the actors return to the original pair with Jin and Ran looking on. It is a very well done scene and it leaves a lot of questions about what we just saw. Who was really in this scene?  Was it Jin's memory of the fight that caused his girlfriend to leave him? Was it Ran's memory explaining why she hates her ex-lover so much. Or was it actually the two exes fighting with each other as they now seem to be in a relationship. This scene is the best part of the film and provides a lot of food for thought.
The rest of the movie does not live up to this scene, particularly the end which does not seem to have a lot of thought put into it. In fact, the lackluster ending makes this movie difficult for me to recommend. It is a mediocre attempt by a director who has proven himself to be capable of so much more.