14th November 2009
I just read the following article on the KOFIC homepage.  I have no sympathy for illegal downloaders and even less for the people who make these films available to download.  Here is the article in full:
The internet pirates convicted of illegally downloading Korean mega-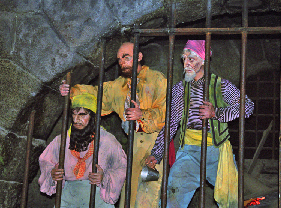 blockbuster hit Haeundae have just been convicted in court.  All three people involved have been sentenced to more than 18 months in jail.  The tsunami like leak was reported back in September when the film was downloaded 100,000 times over one weekend.  At the time CJ's, the film's distributor swiftly launched an aggressive probe into the downloading.
Haeundae was the first major film to be illegally downloaded while still in its theatrical run since land-mark laws were put in place.  In a country where the downloading of films was common place before the laws' enactments, this conviction is a sign of a growing willingness to tackle the problem head-on.  The court thus stated that the sentences were intended "to strike alarm against the practice of copyright infringement through illegal copying".
written by David Oxenbridge (KOFIC)