9th October 2011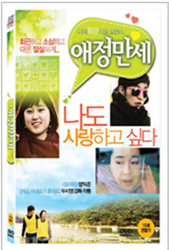 I was not slacking off with blogging! But Wordpress went changed the site admin pages making it much more difficult to navigate (to me anyway). But the worst is that I cannot figure out how to attach pictures to posts! The icon to do that does not seem to work… I will have to go back and add images after that is straightened out. Anyway,
This week, just one Korean film is being released onto DVD, an independent movie entitled A Time To Love, co-directed by Joo Ji-yeong and Yang Ik-joon. Number of discs: 1// Subtitles: Korean and English// Rating: ages 15+// Format: 1.85:1 anamorphic widescreen// Audio: Dolby Digital 2.0// Running Time: 80 min// Suggested Retail Price: 25,300 KRW// Available: Oct. 13
_______________________________
Update:  After a week a staring blankly at the changes to Wordpress– it is now back to normal.  I can post again!!!