11th October 2011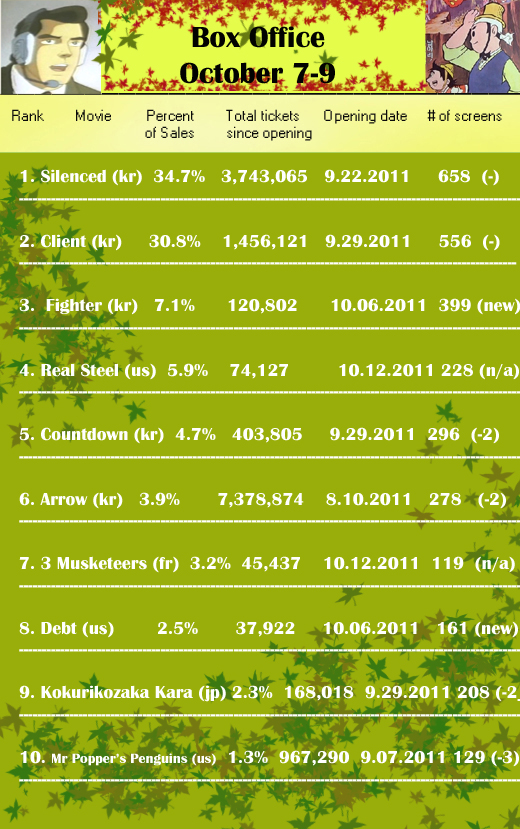 Well, my blog is back to normal. For about a week I was stuck staring at HTML codes–which I don't know how to use well at all– and no way to upload images. But the VISUAL system is back and I can post once again.  So here are the results of last weeks Box Office.  Better late than never!
Silenced once again came out on top although by a narrow margin as Client nearly had the same percentage of the box office sales. It will be interesting to see if it can hold on another week or if another movie will overtake it. Client stands a chance, however that film has already by in theaters for two weeks, so it may not have that much momentum left.  Real Steel did very well in a test release across the country and will officially open this week. It's limited release was enough to land it in fourth– will it be able to take over the first place spot this coming weekend? 
Two new Korean films will be opening this week as well. One of them is the indie film Scars which will probably have a very limited release.  The other is Hit but as a comedy starring some second tier actors (sorry Han Jae-seok), it is not likely open higher than fourth.