26th January 2012
In this post, I will finish listing the 1970s creations of three more directors, starting with Jeon Woo-yeol.  1974 would be the last of Jeon's films. He started his career as an assistant director in 1962 and moved on to become a full director in 1968.  He made 16 movies in the 1970s –eight of them were in the first year of that decade. I had previously uploaded the information on fifteen of these, the remaining film is below.  Jeon stopped directing in the mid-70s and went to live in the USA under the name William W Jun. There he founded an organization for Korean-American movie-makers.
The next director completed here is Jeong Chang-hwa–not an easy man to work on. That is because his films were all Korean/Hong Kong coproductions and that makes sorting out his movies quite difficult. I opted to list only the Korean staff and cast on most of the films. That is because I am generally changing names from Korean to English. Writing names that were in Chinese then Korean in English results in some very strange spellings and only serves to complicate sorting out the names.
Finally we have Jeong Hwe-cheol who started directing films in the late 1970s and continued through the 80s .  His real name was Jeong Hwe-yeong. Of his nine movies, three are in the decade we are covering here.  Like always, click the image below and expand to see a full-sized image. Or you can view all the plates created to date by clicking the tab at the top of the page marked 'the 1970s'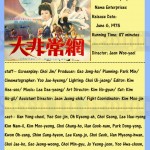 ,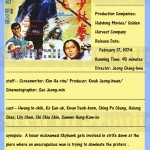 ,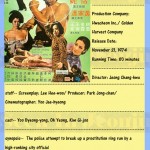 ,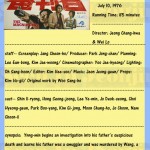 ,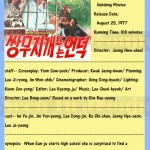 ,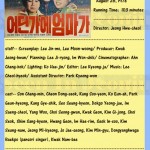 ,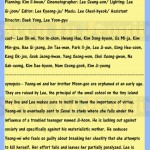 Up next will be the eight remaining films of Jeong In-yeob.