6th April 2012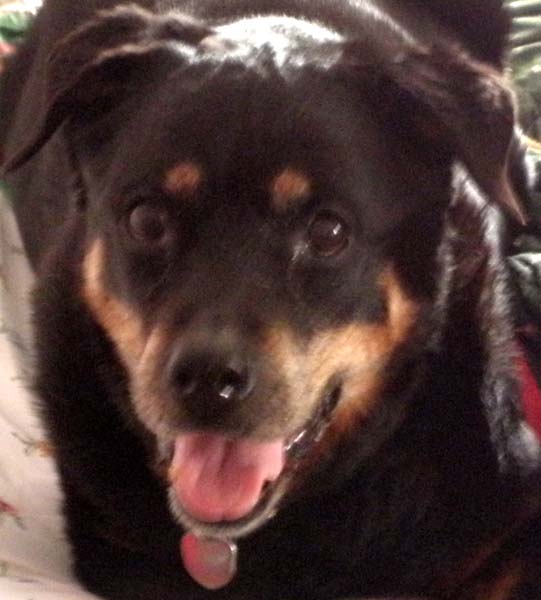 I didn't really feel like posting anything tonight.  A few hours ago I learned that Sassy, my beautiful friend, passed away today.  Although technically she belonged to my mother and really only saw me for a month or two out of the year, we were very close… much closer than I have ever been to an animal before. And she was more affectionate to meet than to some of my siblings whom she saw on a regular basis.  We just hit it off from the first time we met.  Sassy was adopted out of an animal shelter when she was less than a year old.  Her original owners had named her "Baby" and apparently told the shelter staff that they had wanted to raise a puppy as practice for when their own child was born. As it was getting close to the end of the pregnancy, they no longer wanted the dog as they didn't think they could handle a pet and a child.  There may have been some abuse as Sassy, in the first week of living in my mother's house, used to cringe whenever she saw a broom, though she soon got over that.  She was never hit or scolded in the entire twelve years that she lived with my family.. there was never any need to scold her.  She was incredibly well-behaved and only wanted to please. She was the least dog-like dog I have ever known. And the smartest.
Unfortunatley Rottweilers do not live long.. 10-13 years on average.  She had been diagnosed with stomach cancer recently, a problem in her breed but because of her age they could not guarentee successful surgery. She seemed fine though and ate normally.. until this week.  She had to be taken to the vet and was put to sleep.  I wish that I had been there to be able to say goodbye.
I will miss her more than I can express.