13th January 2013
Well– I just got back from vacation and I am really feeling the effects of jetlag.  But I am forcing myself to stay awake until at least 10pm to try to readjust to the time difference. So, I thought this would be a good time to start catching up on some things..like blogging. I will begin with the dvds that are going to be available this week.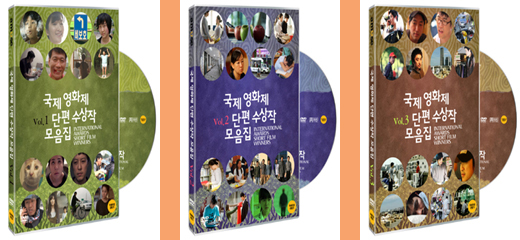 The first three DVDs on the list interest me quite a bit and I may place an order for them tomorrow. They are the International Awards Short Film Winners volumes 1, 2 and 3.  Unfortunately, they are not sold as a set and must be purchased individually. Each volume consists of one disc with three, four or five short films by Korean directors on them. As it is not easy to see short films outside of film festivals <or the INDIEFILM channel if you are in Korea>, this is a great opportunity to view some.  All the films have English subtitles and each DVD has a running time between 70 and 80 minutes.  Each disc has a recommended pricetag of 19,800 KRW and all are available for purchase on January 15th.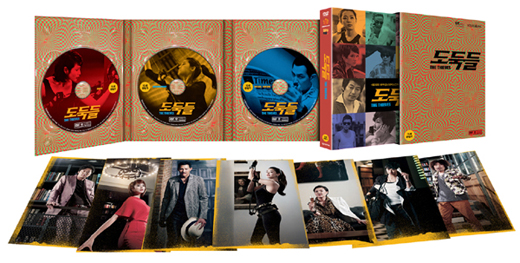 This next one is a film that was extremely successful in 2012. The movie is Thieves directed by Choi Dong-hoon and starring Kim Yoon-seok and Kim Hye-soo among many other big-named actors. Number of discs: 3/ Subtitles: Korean and English/ Rating: for ages 15+/ Format: 1085:1 anamorphic widescreen/ Audio: Dolby Digital 5.1/ Running Time: 135 minutes plus 156 minutes of extras divided between discs 2 and 3/ Recommended Retail Price: 25,300 KRW/Available: January 16th.