9th January 2010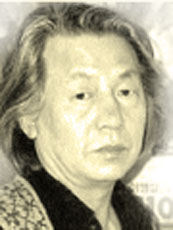 Originally posted October 10, 2007–Lee Yeong-shil was born on June 20, 1942 in North Pyeongan Province which is now part of North Korea.  Both he and his brother were very interested in movies when they were children and Lee was determined to become a movie director from a very young age.  He kept his goal in mind while he was attending Yeonse University in Seoul where he majored in Psychology.
Sometime after he graduated, his brother  Lee Yeong-il, was given a job as a film critic for the popular magazine called Movie Arts.  Yeong-il had many opportunities to meet with film-makers and became friendly with the famous director Yoo Hyeon-mok.  Using that connection, Yeong-shil was able to secure the position of assistant director on Lee Hyeon-mok's next project, Son of Man which was released in 1981.  This gave Lee the foot in the door that he needed to begin his own film career.
Lee Yeong-shil debuted as a director in 1982 with the film Rebellion.  It was the story of a simple fisherman who meets and marries an ambitious woman who sees her new husband as her possession–to be enslaved and bound to her as she leads him into the world of crime and dark passions.  Rebellion proved to be popular and was sent to screen at the 27th Asian Pacific Film Festival and the 2nd Manila Film Festival.
After this, Lee continued to make melodramas however none of them gained a great deal of attention from audiences of the time. His filmography includes The Miss and the Cadet (1984), Riding the Moonlight (1985), Tomorrow Rain (1991), The Scent of Acacias in Your Arms (1993) and The President's Daughter (1994).  Among these, Tomorrow Rain gained the most critical success and earned supporting cast member Ji Kyeong-won a prize for the best new actress even though the film failed in the theaters.
In addition to these films, Lee Yeong-shil made several documentaries, some for the military as part of the 'Blue Dragon' unit, and about ten television commercials.  These days he works as a lecturer at Busan Arts College and Myongji University in Seoul.