9th January 2010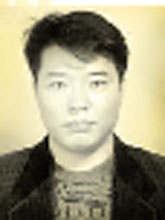 Originally posted August 1, 2007–Born in 1957, Seo Yeong-soo demonstrated an early interest in images and film. In elementary school, he taught himself the mechanics of the camera and while he was in high school, he wrote a scenario that he hoped to see made into a movie. However, his parents were opposed to his wish to study film so Seo Yeong-soo entered into the Department of English Literature at Dongguk University.
He secretly kept his dream of making movies alive and in 1979, he worked on a short film called Fly Away Little Bird. That was all the encouragement he needed and he began working on making films full time. He was on Yoo Hyeon-mok's staff for the making of Son of Man in 1980 and Jo Moon-jin's remake of his 1970 melodrama Two Sons.  Afterwards he started working with director Lee Doo-yong as his assistant director.
In 1980, Seo Yeong-soo won a prize at the 1st Korean Short Film Festival and then in 1982 he was awarded another prize at the 8th Youth Film Film Festival.  He was gaining quite a reputation within the film industry and this enabled him to debut with his own feature film in which was released in 1985 as Before I Knew It.  This comic mystery was reportedly well received.
In 1988, Seo went to Los Angeles and participated in classes at The American Film Institute (AFI).  When he returned to Korea, he started filming a movie based on the novel, <Let's Go to the Rose Motel> but soon ran into problems. The author of the novel was horrified by the direction Seo was taking his story and the production was tied up in court for more than a year. This resulted in Seo having to change the name of his movie and remove reference to it being based on the novel. The film was  finally released in January 1991 as simply Rose Motel and critics promptly labelled it a poorly-made erotic film.
His next movie, An Unlikely Farewell in early 1992, was considered much better if not particularly memorable and later that same year he directed the film which sealed his reputation as a director of adult films, Seoul Emmanual.
That reputation may not be fair but that is where is movie career ends.  He began working on television programs–especially dramas targetting teens— and documentaries. He became active in producing tv shows instead of directing but retained an important position in the Korean Directors Association.  Recently, Seo Yeong-soo has been primarily involved with commercial advertising.