6th October 2009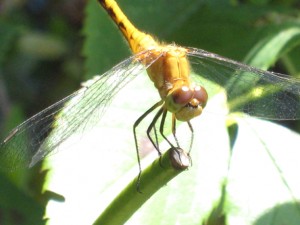 Oh well….  As you may have noticed, there has been some changes here.  Namely the past two plus years of archived material seems to have disappeared. Actually, 'seems to' is wrong–it has disappeared during Koreanfilm's  move to a new server. 
When I was told this had happened, I initially felt a wave of nausea and instantly regretted that I have a horrible habit of not saving things I write.  However, I knew that I could have only two reactions to the situation.  Reaction A would be to cry and rant against something over which I have no control.  Reaction B would be to shrug and think "Oh well…" and get right back to work blogging as soon as possible.  Seeing how much I have missed blogging, I opted for option B.  For the last five weeks, I have been dying to write on my blog and I am happy to be able to do that now even though all the older posts are gone.
On the bright side, I now have an excuse to watch all the movies I had already reviewed again.  Also, not everything I had done was lost–the plates showing images and information about old films are all saved on disks–so I will be able to repost them as soon as I am better acquainted with this new setup.
So bear with me.  I will gradually be getting things started here once more.  I have a lot of work ahead of me but it is work that I am looking forward to doing!