7th February 2010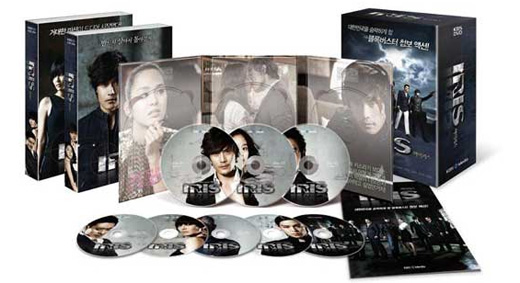 IRIS– One of the most successful dramas to have aired recently, Iris was more popular than many due to the high quality of its production and its all-star cast which includes such names as Lee Byeong-heon, Jeon Joon-ho and Kim Tae-hee.  The release is an 8-disc set. Discs 1-7 contain the twenty episodes of the drama. The eigth disc contains unaired scenes and clips showing the making of the drama. The box set also includes a 50-page book which contains the story and still photos. This region 3 release has English subtitles and will be available from Feb. 10th. Suggested retail price is 99,000KRW.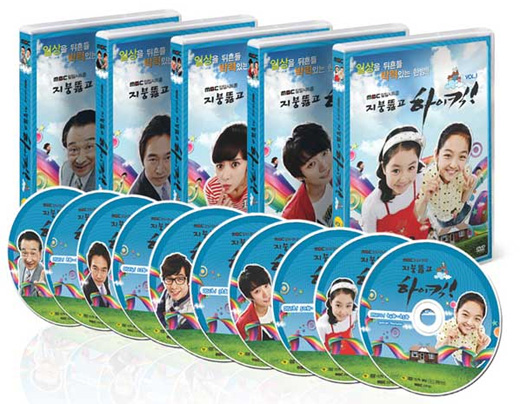 HIGH KICK 2 — I hadn't planned on mentioning dramas at all in these posts but, since I felt I had to mention Iris, I guess I can include other drama releases. High Kick is a sitcom broadcast on MBC television. This 10-disc set is labeled as volume 1 and  contains episodes 1-65. The suggested retail price of this region 3 release is 89,000KRW and it can be purchased from Feb.10th.   NO ENGLISH SUBTITLES.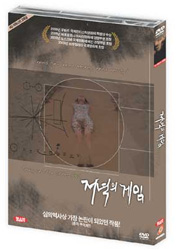 TODAY AND THE OTHER DAYS– This movie made the film festival circuit and has been screened at The Barcelona Asian Film Festival, Brasilia International Film Festival, Moscow International Film Festival and the Yubari Fantastic Film Festival in Japan.  This is a no-frills, single disc release.  It is listed as being all-regions and is rated as 18+.  English and Korean subtitles are available.  The disc can purchased from Feb. 10th and the suggested retail price is 19,800 KRW.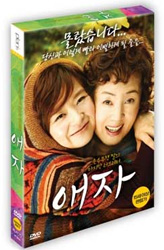 GOODBYE MOTHER– Nominated for several acting awards, the film Goodbye Mother is being released on DVD on Feb. 12th. It is a 2-disc release. The first disc contains the film, with subtitles in English and Korean and an optional commentary track. The second disc contains interviews with Kim Yeong-ae and Choi Kang-hee, deleted scenes, a clip of the poster photoshoot, a photo gallery and the theatrical trailers. Rated 15+, suggested retail price 27,500 KRW