About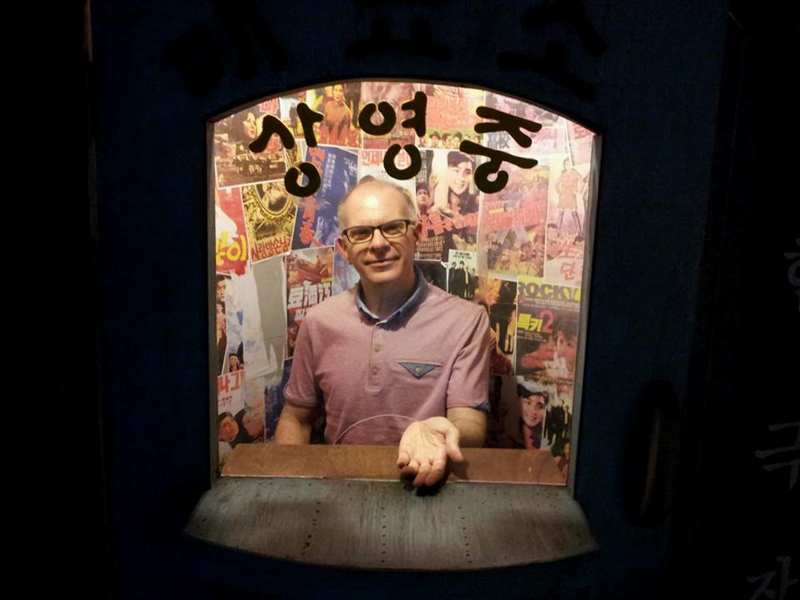 Seen In Jeonju is a blog dedicated to past, present and future Korean films, as it says on the banner, but with a heavy focus on past.  I have a strong interest in older Korean movies as well as the actors and directors who struggled to make them but who are gradually being forgotten.  I want to be able to suppy information in English to others who are interested in them as well.
I am originally from the state of Rhode Island in the USA but came to Korea in 1995 after graduating from university and spending several years doing volunteer work in the South Pacific, the Caribbean and Africa.  When I first arrived in Korea, I could not speak a word of Korea nor understand anything that was being said.  I did not live in Seoul and the rural area I called home did not offer Korean classes at that time.  I decided to teach myself and one of the ways to do that was through watching television and movies. 
My initial home in Korea was above a video store.  I remember the first time I stepped inside—It was as if a whole new world had opened before me.  There were hundreds of movies on the racks that I had never heard of!  I started taking the home four or five at a  time and watching them.  As time went on I begain asking my students and friends, "Who is that actor?" or "What else has this director done?"  Unfortunately at that time, Korean movies were not popular  in Korea and few people could answer my questions.  This led me to decide to learn as much about the films as I could. 
I started watching Korean films in theaters and slowly read through old teaxt books.  When Darcy started Koreanfilm.Org, I eagerly became a member and participated in the forums.  I was very excited to learn that there were others out there as interested in this subject as I was.  Later, I started a Masters Degree program at the university where I teach that lead me to get a MA focusing on Korean film in 2006. 
I continue to work at Woosuk University in the village of Samrye just outside of Jeonju and write for magazines and journals as time allows.  I plan to update this blog frequently and I hope that anyone who visits will find something they like.
If you have a qustion for me, feel free to leave a comment or send me an email at tomgiammarco@hotmail.com