Korean TV Dramas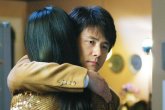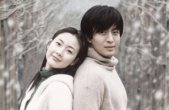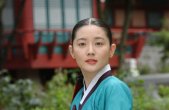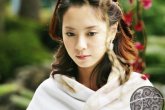 "Alone in Love",  "Winter Sonata",  "Dae Jang Geum",  "Palace"


   Korean TV dramas used to not travel much beyond Korea's borders, but beginning in the late 1990s they began to acquire a strong following throughout east and southeast Asia, as well as in Hawaii, where they are screened with English subtitles. A great number of TV and film stars also owe their current popularity to the success of TV dramas. This page is devoted to providing some subjective reviews of the better-known dramas. Also be sure to visit the essay "Why is Winter Sonata a Big Hit in Asia?" by Diana Lee. For more comprehensive English-language websites on TV dramas, visit Soompi.com or www.koreanwiz.org, which offers a wide range of information and credits on Korean dramas.


     Reviewed below:   Coffee Prince Number 1 (2007)  --  Thank You (2007)  --  Palace (2006)  --  My Lovely Sam-Soon (2005)  --  My Love Toram (2005)  --  Romance in Paris (2004)  --  Stairway to Heaven (2003/4)  --  Punch (2003)  --  Summer Scent (2003)  --  Attic Cat (2003)  --  Snowman (2003)  --  Shoot for the Stars (2002/3)  --  Rustic Period (2002/3)  --  My Love Patji (2002)  --  Loving You (2002)  --  Ruler of Your Own World (2002)  --  Romance (2002)  --  Success Story of a Bright Girl (2002)  --  Winter Sonata (2002)  --  Autumn Fairy Tale (2000)  --  Sandglass (1995).

    Coffee Prince Number 1 (2007, MBC miniseries)
Coffee Prince Number 1 is probably the most enjoyable Korean TV drama I've watched so far. I loved Ruler of Your Own World, but it was darker, more serious, more dramatic. Coffee Prince is pure fun, and its popularity shows that many Koreans agree with me.
The premise is that Go Eun Chan (Yoon Eun-hye, Palace), by default the head of her family after her father died when she was 16, is often mistaken for a boy. She wears her hair fairly short, dresses ambiguously, knows Tae Kwon Do, does delivery work, and eats like a horse. Choi Han Gyeol (Gong Yoo, One Fine Day), handsome scion of a wealthy family, is being pressured to marry by his imperious grandmother (Kim Young-ok). He hires Eun Chan, whom he takes for male, to pretend to be his gay lover. Behaving outrageously in various hotel lobbies, the two scare off all the women his grandmother sends him.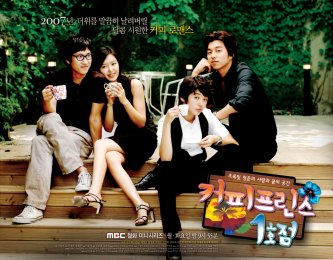 Grandmother then raises the stakes. If Han Gyeol won't marry or go to work for the family company, he'll have to support himself; she takes away his care and gives him notice of eviction for his expensive rooftop apartment before he agrees to manage Coffee Prince, a rundown coffee shop in a student district, and increase its profits. Eun Chan wheedles him into hiring "him," and before long they find themselves powerfully drawn to each other. His interest in a cute boy understandably disturbs Han Gyeol, who reacts as if he were a closeted gay man: he alternately tries to keep Eun Chan close, and to drive "him" away.
Why is Han Gyeol so reluctant to marry? Several online articles I've seen describe him as a "playboy," but he's never shown dating women. He's in love with Han Yoo Joo (Chae Jeong-an, Emperor From the Sea), a beautiful and brilliant artist who has an on-again, off-again love with Han Gyeol's cousin Han Seong (Lee Seon-gyoon, White Tower), a musician and producer. As the series begins, Yoo Joo has just returned from a long stay in New York, where she was involved professionally and romantically with a man called DK. Now she's back and wants to start over with Han Seong, who (reasonably enough) doesn't quite trust her. But she's not in love with Han Gyeol either. By chance, Go Eun Chan delivers milk to Han Seong's house. She and Han Seong bond over Han Seong's sheepdog Ssulja, and become good friends.
As usual in a series, Coffee Prince includes a constellation of secondary characters, ranging from Eun Chan's feckless mother (Park Won-sook, Tomato) and the wacky butcher, Mr. Goo (Lee Han-wee, Love and Hate), who wants to marry her; and Eun Chan's more glamorous younger sister Eun Sae (Han Ye-in), who wants to be a star. Then there's the Coffee Prince team, assembled like disciples by Han Gyeol and Eun Chan: Han Gyeol's old friend Chin Ha Rim (Kim Dong-wook), who fancies himself a ladies' man but also seems interested in Eun Chan; the hunky but slow Hwang Min Yeop (Lee Eon, who tragically died in a motorcycle accident in 2008), who's in love with Eun Chan's sister and pursues her doggedly despite her best efforts to drive him away; the mysterious Master of Waffles No Jeon Ki (Kim Jae-wook), who keeps muttering in Japanese; and Manager Hong, the slovenly manager of the shop, whom Grandmother keeps on as co-manager to keep Han Gyeol on his toes.
Writers Lee Jeong-ah and Jang Hyeon-joo keep things steaming along entertainingly, and for the most part they keep the comedy in character, without much of the pointless slapstick or asides that disrupt some comedy-dramas. I'm also forever grateful that they never resort to a car or other accident to engender a crisis and permit tearful reconciliations and confessions, as in so many dramas. Some early plot points, like Eun Chan's supersensitive nose for smells, are introduced early on and then forgotten; on first meeting Eun Chan, Ha Rim calls "him" My Chan and exclaims over "his" cuteness, but after a few episodes he's chasing after young women and trying to give Eun Chan advice on handling the babes.
The story doesn't really come together until Han Gyeol and Eun Chan begin to fall in love. Most writers would, I think, have let Han Gyeol know that Eun Chan was a girl after no more than one episode of homosexual panic, but Lee and Jang stretch it over several episodes, and make Han Gyeol's anxiety wholly convincing. He sees a clueless old doctor, who gives him medicine to cure him of his tendencies. "You're gay, right?" he asks Eun Chan. "But I'm not. So stop seducing me."
"Who called me over in the middle of the night?" she points out.
"Let's be sworn brothers," he tells her. She refuses his evasion at first, then gives in. In voice over, each then tells us that even if it only means being a brother, he won't have to leave the other's side. But still Han Gyeol runs hot and cold, firing Eun Chan and then running to get "him" back. (One beautiful bit: Han Gyeol tells Eun Chan a major family secret. Sitting behind him, where he can't see her, she stretches out her hands and mimes embracing him, comforting him, because she doesn't dare to touch him. Yoon puts immense longing into that gesture.)
As more and more of the other characters are let in on the secret of Eun Chan's real sex, the tension builds. It's helped a lot by the wonderful chemistry between the leads, who are wholly convincing as new lovers delighted with each other. Gong Yoo resembles a younger Ju Jin-mo (Musa, Happy Ending), and he actually seems to grow up during the series, from a pretty but shallow young man to a strong but gentle adult. There's one lovely scene where Han Gyeol visits his grandmother, who's seriously ill and looks it. They bicker pleasurably, and I realized that Eun Chan is a younger version of Granny. Then Han Gyeol climbs into her bed and pillows her head on his arm, saying that no man had done that since Grandfather.
Yoon Eun-hye has a hard job. Typically in cross-dressing roles, the deception is not allowed to be too convincing: the audience is not allowed to succumb to the illusion that the actor or actress could pass for the other sex. Nor will be a performer be hired who looks the part too well. Yoon Eun-hye says she studied men's movements and body language, but maybe the director toned her down. She never quite persuaded me that women would chase her out of a women's sauna when she tried to make a good delivery, but she does have an androgynous charm and earnestness that makes her lovable. And after her femme makeover in episode 5, Go Eun Chan looks like a drag queen. She actually looks more like a boy when she's wearing a dress and full makeup than she does in trousers and t-shirt.
It doesn't really matter, though, because Coffee Prince Number One is a romantic fantasy, not a realistic story. It works very well on that level. Best of all, from my point of view, is that the story has no villain, and even the most foolish characters aren't clowns but believable people with reasons for their folly. The characters vary somewhat in their likability, but all are good at heart, even the unreliable Yoo Joo. As the literary critic Marvin Mudrick once said, nothing in life or literature is more interesting and exciting than goodness.      (Review by Duncan Mitchel)
   Coffee Prince Number 1 ("Keopi Peurinseu 1-hojeom"). Alternate title: "Coffee Prince's Flagship Store." 18 episodes. Written by Lee Jung Ah & Jang Hyun Joo. Produced by Lee Yoon Jung. Starring Yoon Eun-hye, Gong Yoo, Lee Sun-kyoon, Chae jung-an, Kim Chang-wan, Kim Dong-wook, Kim Jae-wook, Lee Eon. First aired on MBC in Korea from July 2 - August 28, 2007 on Monday and Tuesday nights at 9:55pm. Official website (in Korean): click here. Episodes can be downloaded for a fee here.

    Thank You (2007, MBC miniseries)
Praise be to public libraries, the training schools of Socialism! Mine has been getting in too many Korean TV dramas, old and new, for me to keep up with.
Lee Young-shin (Gong Hyo-jin), a single mother, lives with her eight-year-old daughter Spring (Suh Shin-ae) and her senile grandfather (Shin Goo) on Pureun Island. She works at a variety of jobs to support them, raises fruit that she hopes to sell on the Internet, and hides the fact that Spring has HIV/AIDS, which she contracted from a blood transfusion a couple of years before. Fearing the hostility Koreans feel for people with HIV, she keeps the nature of Spring's illness even from her, while drilling her strictly in how to deal with injuries so as not to put anyone else at risk.
Youngshin dreams about Choi Seok-hyeon (Shin Sung-rok), a handsome and popular young man she knew in high school, who went to the mainland to study and has become quite successful, acquiring a classy fiancee on the way. Seok-hyeon's mother looks down on Young-shin, Spring, and just about everyone else on the island, but Seok-hyeon seems to feel an obscure guilty connection to Youngshin, and is kind to her even when his mother is behaving obnoxiously. It soon becomes obvious that Seok-hyeon and Youngshin have a shared past of some sort.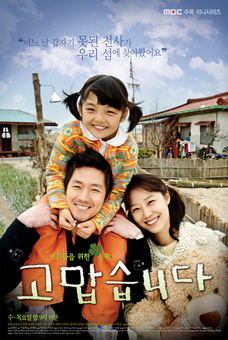 Jang Hyuk, in his first TV role since he completed his military service, plays Doctor Ki-suh, a highly competent but personally intolerable surgeon. Ki-suh is probably the most dislikeable character who's not supposed to be a villain that I've encountered in TV dramas yet: he's a totally self-obsessed control freak, with no apparent empathy for anyone. His career suffered slightly when his father - also a doctor - had to give up his practice in a malpractice scandal, but that doesn't seem enough to explain his unsympathetic behavior.
Ki-suh's fiancee, Cha Ji-min, is also a doctor, working in a rural clinic. When Ki-suh learns that she has pancreatic cancer, he drives to her clinic to abuse her verbally and physically until she agrees to let him operate on her, even though she knows it's hopeless. He takes her illness as a personal affront to himself, rather than consider her suffering. (Korean women should really be taught martial arts; a quick chop to Ki-suh's neck would have eased Ji-min's remaining days enormously.)
Ji-min has a guilty secret of her own: it was she who accidentally gave Spring the infected transfusion that gave her AIDS. When even Ki-suh has to admit that Ji-min is dying, they travel together to Pureun Island so Ji-min can try to find Spring and apologize to her. She fails, but just before she dies Ji-min makes Ki-suh promise to carry out this mission for her. After she dies, Ki-suh sits outside the temple where her funeral is taking place. He won't go in because he's a Christian, which he demonstrates by being hateful to a young monk. The monk, who's about 10, responds by quoting Ecclesiastes at him, and blesses him in the name of the Buddha.
It turns out that Seok-hyeon is working for Ki-Suh's tycoon mother. When Ki-suh loses his job at the hospital for beating up the abusive and adulterous husband of a dying patient, President Kang sends him with Seok-hyeon to Pureun to survey its potential for redevelopment as a resort. Ki-suh boards with Young-shin and her family, unaware that the little girl is the one Ji-min charged him to seek out. Hiding his secret identity as a big-time doctor from Seoul, Ki-suh soon establishes himself as a mysterious Superdoctor who saves people that the bumbling local doctor can't.
Soon both Ki-suh and Seok-hyeon notice something odd about Spring, how she refuses help when she gets a bloody nose, and the secret of her infection becomes harder and harder to keep. What will happen if the islanders learn that Spring has HIV? Ki-suh, drawn to Young-shin, can't bring himself to give her Ji-min's message. Seok-hyeon, also drawn to Young-shin, has to contend with his mother's dislike for her and Spring, and wonders about another pressing question: who was Spring's father?
As usual with Korean TV dramas, Thank You has too many characters and subplots to summarize in a short review, but the outline above will give you an idea of what's going on. I'm of at least two minds about it, and wouldn't rank Thank You with my favorite dramas. The cast are all good, except possibly for Jang Hyuk, who I haven't seen before. Here he has a very limited range of facial expressions: he looks mean, he looks stupid, that's about it. He generally wears beard stubble on his chin, to signify that he's sophisticated and troubled. Too much of the series is taken up with Ki-suh's tantrums, and he hasn't changed much by the end; I'm not sure any actor could have done much with the role.
Gong Hyo-jin is warm, solid, and likeable as Youngshin; Shin Sung-rok is handsome but a bit dull as Seok-hyeon. Seo Shin-ae is appealing as Spring, though she's forced to be the typical smart-aleck kid. She's the focus of the story, after all, which is meant to inform and raise conciousness about HIV/AIDS among Koreans. Unfortunately that concern often gets lost amid the soap opera, especially since the adults feel that they must lie to Spring about her condition and prospects, even after she learns about her condition and needs them to tell her the truth. Dishonesty isn't the best metaphor for AIDS education in Korea.     (Review by Duncan Mitchel)
   Thank You ("Gomab-seub-nida"). 16 episodes. Written by Lee Kyung Hee. Produced by Lee Jae Dong. Starring Gong Hyo-jin, Suh Shin-ae, Jang Hyuk, Shin Sung-rok, Choi Kang-hee, Shin Goo, Kim Sung-eun, Kang Bu-ja. First aired on MBC in Korea from March 21 - May 10, 2007 on Wednesday and Thursday nights at 9:55pm. Official website (in Korean): click here. Episodes can be downloaded for a fee here.
Imagine being a happy-go-lucky high school student and finding out one day that your commoner grandfather and the King of the country had made a pact that you would marry the Crown Prince. This is Chae-kyung's predicament as she is quickly thrust into a royal marriage to a complete stranger. (Oh, and did I mention that Korea is a country that doesn't even have a monarchy in the real world?). For some, it's a true alternate reality Cinderella story, but for Chae-kyung, her Prince, named Shin, turns out to be mean and selfish with little intent of breaking up with his previous girlfriend and every intention of divorcing her in a couple years.
But the bubbly and good natured Chae-kyung finds solace in the Crown Prince's cousin, Prince Yool. He is the true Prince Charming, a kind and understanding soul who quickly falls in love with her (his cousin-in-law). Complicating the situation is the fact that prince Yool used to be the Crown Prince and she was originally betrothed to him. And as it turns out, the parents of the Princes have a complicated past and love triangles all their own.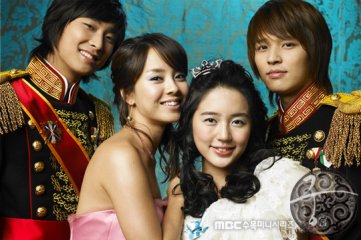 Sound like a soap opera? Well, obviously it is. And a good one. Chae-kyung must navigate the difficult worlds of the palace and high school and marriage. The mixture of three situations that are difficult enough on their own creates all kinds of interesting difficulties for our girl next door.
Yoon Eun-hye (second from right) is perfectly charming as Chae-kyung. She is the most delightful part of the show -- goofy and cute without ever being too annoying. She cries a lot but never comes off as weak. The performance really brings a lot to a character that's hard to dislike and easy to care for. Joo Ji-hoon (far left) is also great as Shin, the troubled monarch to be (he does great even though he's almost always dressed in questionable pink frocks). At first Shin seems somewhat one dimensional, but over time his complexities and insecurities come to the fore and are portrayed very effectively. Former boy band idol Kim Jung-hoon (far right) debuts well here, portraying the complicated and tortured character Yool. Along with the three leads are a great cast of supporting characters. Particularly of note are Chae-kyung's bumpkin family and her wacky trio of friends -- the characters that add the greatest comic effect to the show.
And the show balances the comedy and the drama very well. It never gets too sad or too silly for too long. A scene where the elders try to get Crown Prince Shin and Chae-kyung to consummate their marriage had me practically rolling on the floor in laughter, while a simple shot of Chae-kyung waiting by the phone and never receiving a call from her absent husband required a box of tissues. The show is full of tender moments, and really works best when it focuses on the love triangle of the younger characters, and tends to lose steam when a lot of attention is paid to the Elders.
Prince Shin does eventually begin to warm to Chae-kyung's utter adorableness, and a love triangle full of joy and pain plays out over the show's 24 episodes (It was originally slated for 20, but the show became so popular that they extended it for 4 more episodes of misunderstandings and tears). In fact, the extra 4 episodes might be a bit too much, because it does seem like there's maybe one misunderstanding too many by the end. As for the end, it's a bit strange and not the most satisfying I've seen, but it certainly gets the job done, and in no way should be a deterrent from watching the rest of this truly enjoyable show.
But right up to the last couple episodes, I didn't know which guy to root for. Sometimes I wanted her to end up with Shin, and sometimes with Yool. And it's not only a question of who will get the girl, there's also a question of which Prince will become the next ruler. Because as the Princes struggle for Chae-kyung's affection, their mothers connive to grasp the throne for them. Once again, the court politics mixed in with high school politics add a great twist to this drama.
A lot of the success of the show is credited to the top notch production values. The three main characters wear an array of designer outfits, and seem to be in a different one every time they appear on screen. The crown prince and princess' quarters are stunningly beautiful. The production was denied when they asked to shoot in a real castle, but it's all for the best, because what was created was perfect for the series.
The show's surprise success in Korea (which shouldn't have been surprising, due to how great it looked and how good the main trio of actors are) has caused it to be dubbed the next big thing in the Korean wave. There are high hopes that the show will catch on in other Asian countries. Even Variety has called it the "future of Korea's TV drama industry". And it could easily gain a following as loyal as Dae Jang Geum or Winter Sonata.      (Review by Alison Veneto)
   Palace ("Gung"). Alternate title: "Princess Hours." 24 episodes. Written by In Eun-ah. Based on the comic book by Park Soh-hee. Produced by Hwang In-roi. Starring Yoon Eun-hye, Joo Ji-hoon, Kim Jung-hoon, Song Ji-hyo, Kim Sang-joon, Shim Hye-jin, Park Chan-hwan, Yoon Yoo-sun, Kim Hye-ja. First aired on MBC in Korea from January 11 - March 30, 2006 on Wednesday and Thursday nights at 9:55pm. Official website (in Korean): click here. Episodes can be downloaded for a fee here.

    My Lovely Samsoon (2005, MBC miniseries)
My Lovely Sam-Soon was the most popular TV drama of 2005, and it's easy to see why, though the series doesn't fully work for me. Kim Seon-A is totally convincing and likable as the title character: a brassy, unglamorous, vulgar young woman with her own mind, but who still feels the tug of social expectations. They are her expectations too.
Kim Sam-soon is a high school graduate who went to France to study as a pastry chef. Returning to Korea, she acquired a boyfriend, a spoiled and disturbingly pretty rich boy. When she discovers, at the beginning of Episode 1, that he has been cheating on her casually, she flees to bawl her eyes out in a restroom stall. A knock on the stall door interrupts her; she learns that she'd run into a men's restroom by mistake. The man who knocked is another disturbingly pretty rich young man, Hyeon Jin-heon (played by Hyeon Bin), and even if you hadn't seen him in the opening credits, you'd know by the conventions of TV drama that he's the one. The question, as Sam-soon flees again, is how to get from this embarrassing first meeting to Happily Ever After.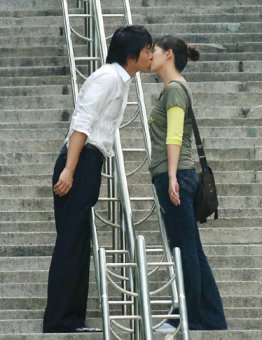 Before you know it, Sam-soon has stumbled into a job as pastry chef in Jin-heon's chic restaurant, so you know that it's only a matter of time -- sixteen episodes, to be exact. All they have to do is get past Jin-heon's Gorgon of a mother, President Na Hyun-sook (Na Moon-hee); his former true love Yoo Hee-jin, returned from several years in California (Jung Ryeo-won); Henry Kim, the studly Korean-American doctor (Daniel Henney) who followed Hee-Jin to Korea from California; and all the other obstacles that a talented and sadistic writer can throw at them.
Another obstacle, of course, is Sam-soon's age: she's on the verge of 30. In Korea (and not only there) she's no longer prime meat in the marriage market, even if she weren't slightly plump, loud, and stubbornly self-willed. Even so, she has three disturbingly pretty, rich, younger men pursuing her. (I don't remember the third one's name. He's mainly a fall guy: every time he and Sam-soon sit down together in the hotel lounge for a lust-filled chat, a jealous Heon-bin intervenes and sends him on his way.) She isn't really overweight, just a normal Korean woman instead of a supermodel, and her appeal to men is more realistic than surprising. This clash between romantic fantasy and reality is the force that drives the series.
I don't have space to do justice to all the characters who thread in and out of Sam-soon's life, from her widowed mother to her glamorous, divorced older sister; from the restaurant staff to President Na Hyun-sook's icy lieutenant. There are more, all performed beautifully by the fine cast, except for Daniel Henney as Henry Kim, the studly Korean-American oncologist. He's game, but wooden; still, his model's good looks ensure that he's going to turn up in more TV dramas (and commercials, and Buddha only knows what else), despite his still practically non-existent Korean. Sweetest of all is Sam-soon's late father, who loved and encouraged her all her life, and who turns up often in flashbacks and Sam-soon's fantasy. In Sam-soon, Heon-bin like so many men is falling in love with a woman much like his mother; Heon-bin, unfortunately, is not at all like Sam-soon's father. That may be why, despite her attraction to him, she can still look at Heon-bin with a critical, even cynical eye.
My Lovely Sam-Soon, then, takes some believable and interesting characters and runs them through the meat grinder of TV drama conventions, from raucous slapstick to gothic melodrama. By the sixth episode I often felt as if I were sitting through the sixteen-hour director's cut of My Sassy Girl, but I was hooked by then and had to learn how it all turned out. The ending is surprisingly realistic, resisting the temptation and pressure for a Cinderella resolution; so it satisfied me even though it might not please everyone. What I love most is a long scene near the midpoint, between Sam-soon and Henry in a hotel lounge in Chejudo. Upstairs, Heon-bin has been reunited with his lost love Hee-jin, whom Henry also loves. Henry speaks no Korean. Sam-soon sizes him up and then, while he beams at her uncomprehendingly, she tells him (in French, Korean, and bits of English), about the role of pastry and memory in Marcel Proust's Remembrance of Things Past, a book she learned about during her training in France.
Can you imagine a long, funny, moving dialogue on literature and love, conducted in three languages, in an American TV comedy? Me neither, but it works. I only wished for more scenes like it. Still, because of the hodgepodge of incidents and styles, there's probably something in My Lovely Sam-Soon for everybody.      (Review by Duncan Mitchel)
   My Lovely Sam-Soon ("Nae ireum-eun Sam-Soon"). Alternate title: "My Name is Samsoon." 16 episodes. Written by Kim Do-woo. Produced by Kim Yoon-chul. Starring Kim Seon-A, Hyun Bin, Jung Ryeo-won, Daniel Henney, Na Moon-hee, Kim Ja-ok, Lee Ah-hyun, Suh Ji-hee, Yoon Ye-hee, Lee Kyu-han, Kwon Hae-hyo. Aired on MBC in Korea from June 1 - July 21, 2005 on Wednesday and Thursday nights at 9:55pm. Official website (in Korean): click here. Episodes can be downloaded for a fee here. Released on DVD in Korea by Bitwin with no subtitles.

    My Love Toram (2005, SBS special drama)
Our local public library recently began stocking Korean and Chinese TV dramas on DVD, which is great news for my bank balance. One of the first dramas I checked out was a two-part SBS special from 2005 called Nae Sarang Torami (My Love Toram), which I hadn't heard of before. The English title isn't even on the DVD case.
Jun Suk-yeon (Ha Hee-ra, To Be With You) and her husband Kim Seong-min (Kim Young-ho Second Proposal) live happily with their two children on Jeju Island, where they have an orchard. As the story begins, they agree to raise a golden retriever puppy named Toram for her husband's junior Yeom Dong-ho (Kwon Hae Hyo, My Lovely Samsoon), who trains guide dogs for the blind. Toram turns out to be a bright, friendly addition to the family and the community.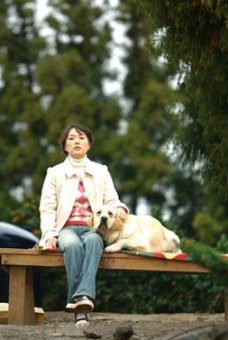 But then Suk-yeon is blinded in an accident. Furious at her new dependency, she flees to Seoul, intending to return to graduate school, demanding that her family stay away until she finds her way again. She has a terrible time until she's reunited with Toram and he becomes her guide dog. But even then, she is stymied by the nervousness her neighbors feel about a blind woman, and their outright fear of her big guide dog. So she returns to Jeju. Her husband, understanding her need to complete her education, sells their farm and returns to Seoul with the children while Suk-yeon attends graduate school there. She has to contend with her son's anger; he won't forgive her for abandoning them when she was first blinded, and he's embarrassed by her blindness now before his classmates.
Since this is a TV drama, Suk-yeon wins over not just her son but his entire class, developing Braille and mobility skills that would make Helen Keller envious. She wins over the bus driver who had at first refused to let her on the bus with Toram, though guide dogs are permitted on public transportation by law. But presently Toram begins to droop. He has cancer of the spleen, yet no matter how sick he is, he insists on staying with Suk-yeon.
Nae Sarang Torami is fairly shameless melodrama: on a shinpa scale of 1 to 5, I'd rate it a 4; in my recent viewing, only You Are My Sunshine evokes tears with more gusto. I didn't mind having my heartstrings yanked in the least. I just sat in front of the TV with tears running down my face, loving every minute, and only occasionally mocked my willingness to be manipulated. It doesn't hurt that the story is more or less true, based on the real Jun Suk-yeon's book about her beloved dog. The show incidentally serves as an infomercial for Samsung's training center for seeing-eye dogs, which gets prominent credit. SBS also booked Jun Suk-yeon and her husband on daytime TV, where she talked about her life and the program, illustrated with video clips.
Ha Hee-ra is taller, leaner and more glamorous than her real-life model -- she reminds me of Geena Davis -- but she's a perfect TV drama upscale suffering mom. Kim Young-ho is better cast as her husband: stocky, unglamorous, solid and totally credible. If I had trouble shaking the image of Kwon Hae-hyo as the wacky, macho chef in My Lovely Sam-soon, it was his fault only for being so memorable before; he's restrained and equally strong here.
It's a constant cause of wonder to me how much thought goes into even the lightest Korean entertainment, compared to the US. That's not always true, of course -- I've seen Sassy Girl Chunhyang, Marrying the Mafia, and OldBoy -- but they're the exceptions that prove the rule. My Love Toram could have been unbearably maudlin; instead it earned my emotional response honestly.      (Review by Duncan Mitchel)
   My Love Toram ("Nae sarang torami"). 2 episodes. Written by Yoon Young-mi. Produced by Han Jung-hwan. Starring Ha Hee-ra, Kim Young-ho, Kwon Hae-hyo, Kim Hak-joon, Ha Seung-ri, Lee Seung-min, Kim Han, Lee Dae-yeon. Originally aired on SBS in Korea January 7, 2005. Official website (in Korean): click here. Episodes can be watched online for a fee here. Released on DVD in Korea by SBS with English and Korean subtitles.

    Romance in Paris (2004, SBS drama special)
I had yet to watch another 2004 Korea drama production since Stairway to Heaven. For a while, I felt that the genre of Korean dramas had come to be stereotyped and typecast as sappy, romantic, authoritative dramas with each plot made up of repetitive, parallel and analogous storylines.
As I decided to choose a drama production to watch again, I was quite apprehensive on the choice of a drama. But after hearing positive reviews of Romance in Paris and the high ratings that it garnered, I was rather curious about this drama, and wondered if it would be as excellent a drama as others had described it to be.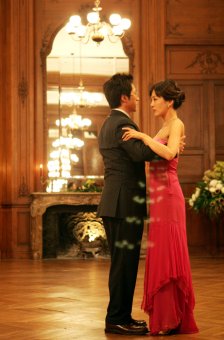 Romance in Paris is addictive. With its first three episodes showing the landscape of Paris, it is no wonder why the audience would be beheld by the picturesque scenery of the city of Amour. The Eiffel Tower, Seine River and other sights and sounds of Paris are captivating in the opening scenes of this drama. However, this is not the only captivating factor. The drama itself is also alluring and draws viewers in with each subsequent episode.
This is a Cinderella story. Although there is no real prince living in palace with a line of maids and a butler, the male protagonist here could be said to be a reincarnation of one. Suave, rich, smart, he is everything that you could ask for in a guy. Our Cinderella is, as the name suggests, a poor, optimistic, beautiful lady with an enchanting smile that could melt almost any guy.
The actors in this show are excellent. It seems like the roles were tailored just for them. Our prince is Park Shin-yang, who is better known for his movies like A Promise and The Letter, both of which were hits in the 1990s, rather than drama roles. An outstanding actor, he gave an excellent rendition of the role, Han Ki-joo, who is the GM of a multi-national coporation dealing with cars. Initially, after viewing the first two episodes, his acting seemed a little stiff. In fact, I was wondering why the PD chose someone who cannot act to take upon the lead role. But as subsequent episodes were unveiled, I was really impressed with his performance.
Kim Jung-eun, best known for the movie Marrying the Mafia, is the hard-broke girl Kang Tae-young, who is constantly being fired in her part time jobs. Although she had never taken on the leading role in a drama production, Kim shows her own charisma and proved that she also is worthy of becoming an A-list actress. She is the one who provides the soul for the drama with her forgetful character and cutsey performance.
Of course, we should not forget another actor, Lee Dong-gun, who acts as Yoon Su-hyuk, who together with Park Shin-yang is head over heels for Kang Tae-young. It was amazing to see how much Lee Dong-gun has matured in his acting skills. When I first saw him in Ad Madness in 1999, he was still an aspiring singer acting in minor roles in small productions. But his depth in portraying Su-hyuk's inner emotions was overwhelming. At 24, he is definitely an excellent actor to look out for. In fact, after watching his performance in Romance in Paris, I had the urge to view his earlier works such as Sweet 18.
A Cinderella story, but is it a Cinderella ending? If there is one flaw in the drama, it is definitely the ending. After watching the ending, questions marks were flying in my head. It was simply incomprehensible. In fact, I had to re-watch the last episode again to try to understand the ending. But sad to say, another attempt to do that would be futile. My guess would be that the PD would want the audience to comprehend it at their own discretion.
Nice story, nice scenery, great soundtrack, great cast but bad ending. But if you are contemplating which Korean drama to watch, I would still highly recommend this one.      (Review by Kit Lim)
   Romance in Paris ("Pari-ui yeonin"). 20 episodes. Written by Kim Eun-sook and Kang Eun-jung. Produced by Shim Woo-chul and Son Jung-hyun. Starring Kim Jung-eun, Park Shin-yang, Lee Dong-gun, Oh Joo-eun, Kim Seo-hyung, Jung Ae-ri, Kim Sung-won, Park Young-ji, Jo Eun-ji. Aired on SBS in Korea from June 12 - August 15, 2004 on Saturday and Sunday nights at 9:55pm. Official website (in Korean): click here. Available on DVD from SBS in Korea with English subtitles.

    Stairway to Heaven (2003-2004, SBS drama special)
2003 could be said to be a pretty fulfilling year for Korean dramas. From All In to Mermaid Lady, Yellow Handkerchief to Damo, these dramas have garnered a pretty faithful following when played on TV. To top off the moving year of titillating Korean dramas, SBS broadcast Stairway to Heaven, starring current heartthrob Kwon Sang-woo and entrancing actress Choi Ji-woo.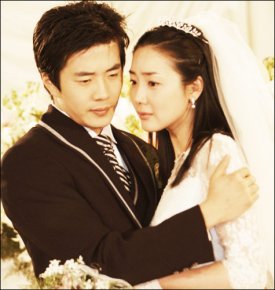 This show was a big hit, considering that it could absorb a viewership of anything from 25%- 45%. Of course, one of its main reasons could be the star-studded cast. Starring Kwon Sang-woo, who returns to the screen after his major movie hit My Tutor Friend, fans can't seem to get enough of him. Also, Choi Ji-woo, the awe-aspiring actress from Winter Sonata, has not been in any productions since Winter Sonata, except a Hong Kong-Korea production, 101 Proposals. Another of its lead actors, Shin Hyun-joon has also been missing from drama productions since 1999. With a cast like that, it's no wonder that it was one of the most anticipated dramas of the year, even in its pre-production stage.
Alas, this drama is not exactly captivating or exciting. The storyline is too cliche. Most of the plot seems to have been copied from other dramas such as Autumn Fairy Tale and Winter Sonata. Certain parts of it also parallel the storyline of Beautiful Days, which might be due to the fact that the PD of this drama Lee Jang Soo was the PD of Beautiful Days.
Like any other melodrama, this story opens with two childhood friends: Cha Song Joo (Kwon Sang-woo) and Han Jung Suh (Choi Ji-woo). However, as Jung Suh's father remarries, her new stepmother Tae Mira, brings her two children along, Han Tae Hwa and Han Yuri (Kim Tae-hee). An introvert, Han Tae Hwa (Shin Hyun-joon) is touched by Jung Suh's kindness towards him and gradually falls in love with her. On the other hand, Jung Suh and Song Joo have an inseparable relationship. At the same time, Yuri also likes Song Joo. So you can see that there's pretty complicated relationship triangle, or rather, rectangle here.
The show than fast-forwards years later, when the children have all grown up. However, due to a freak accident, Jung Suh is run over by Yuri's car, which leaves her suffering from memory loss and living with Tae Hwa under a pseudonym. Song Joo is devastated, but never forgets about Jung Suh even though the irritating Yuri tries at all times to get his attention. When the lovers finally reunite, another cruel misfortune occurs...
Like Autumn Fairy Tale, this story also depicts two children who grew up together and become lovers. Kwon Sang-woo is captivating as Song Joo. In fact, the media reported that Kwon shed so much tears in one of the scenes of the show that even the production crew became teary. In fact, this seems to be his best production to date, having acted in pretty minor roles before. Choi Ji-woo is also charismatic in her role as Han Jung Suh. However, it seems like she has become so fixated in playing pathetic, damsel in distress roles (recall: Beautiful Days, Truth, Winter Sonata) that it is becoming numbing for the audience to see her in such pitiful renditions.
However, it was refreshing to see Shin Hyun-joon in dramas again. Taking a five year hiatus in drama productions to concentrate on his movie career, there have been significant changes in his acting style, becoming more mature and in-depth in his character portrayal. Another actress Kim Tae-hee, who plays the evil Yuri, failed to impress with her bad-girl impersonation. Going by the same few expressions, Kim clearly shows her weakness in portraying the inner feelings of Han Yuri, especially since the four main characters in the drama focus a lot on inner feelings. Lee Wan could be said to have brought in a breath of fresh air. Acting as the younger Tae Hwa, Lee Wan is considered one of the most prominent up-and-coming actors to look out for. In fact, he is Kim Tae-hee's brother in real life.
To conclude, Stairs to Heaven is typical Korean melodrama. Unless you are a big fan of Kwon Sang-woo or Choi Ji-woo, you would most probably find this story boring, since the storyline has been used in so many other high profile drama productions before. Watching the last episode, one feels not forlorn, but rather, melancholic.      (Review by Kit Lim)
   Stairway to Heaven ("Cheon-guk-ui gyedan"). 20 episodes. Written by Park Hye-kyung. Produced by Lee Jang-soo. Starring Kwon Sang-woo, Choi Ji-woo, Shin Hyun-joon, Kim Tae-hee, Ha Jae-young, Kim Ji-sook, Jung Han-yong. Aired on SBS in Korea from December 3, 2003 - February 5, 2004 on Wednesday and Thursday nights at 9:55pm. Official website (in Korean): click here. Available on DVD from SBS in Korea (no subtitles).

    Punch (2003, SBS drama special)
As the title suggests, Punch is a drama about boxing. This drama stars Joo Jin-mo (Musa, Wanee and Junah) and Shin Min-ah (Madeline, Volcano High) as the two main protagonists.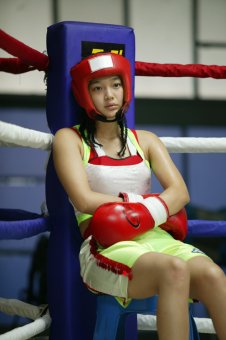 Joo Jin-mo, after a four-year hiatus from drama production, returns to the small screen as charismatic boxer Lee Han-sae. An interesting character, Lee Han-sae is perceived as a playboy by others who do not know him personally. A nightclub king at night (he's the manager of a nightclub) and a college dropout, Lee Han-sae does take his boxing training seriously. In fact, he was so good that he managed to win a boxing title.
This could be said to be where the story picks up. Shin Min-ah plays Jang Yoo-bin, the sister of an inspiring boxer named Jang Yoo-chul who rivals the skill of Lee Han-sae. However, during the final boxing match, where the two are pitted against each other, Lee Han-sae wins the match, with Yoo-chul dying of complications from his injuries. Then, by some twist of fate, Han-sae and Yoo-bin fall in love with each other until one day, she realizes that he was the one responsible for her brother's death.
Although the storyline sounds typical and predictable, I felt that this was one of the best dramas I have seen for a long time. Using boxing as a background could be said to provide a breadth of fresh air, instead of utilising the usual parental disapproval as the main reason why they had so many obstacles in their relationship (think Winter Sonata, Romance).
The characters turned in great performances in this show. Joo Jin-mo was fantastic. It was refreshing to see him back on the small google box after seeing him in so many big movie projects. This regular "oppa" (big brother) role seems to be tailored just for him. Shin Min-ah did a good performance too, considering that she's relatively inexperienced in acting except for a few movie projects under her belt. A natural talent, she could be one of the actresses to look out for in the near future.
Sung Shi-kyung, who is more known for his singing abilities than his acting, also had a supporting role in this show. After watching his performance, one might feel that it would be better if he had just stuck to singing. As this was his first foray into acting, his stiff expressions and emotions were quite a pain to watch. Luckily, at the end, the show was still saved by the excellent chemistry between Joo Jin-mo and Shin Min-ah.      (Review by Kit Lim)
   Punch ("Ddae-ryeo"). 16 episodes. Written by Lee Yun-jeong. Produced by Lee Hyun-jik. Starring Shin Min-ah, Joo Jin-mo, Sung Shi-kyung, Soh Yi-hyun, Im Seong-eon, Hwang In-yeong, Kim Mi-sook, Ahn Seok-hwan, Yang Taek-jo. Aired on SBS in Korea from October 8 - November 27, 2003 on Wednesday and Thursday nights at 9:55pm. Official website (in Korean): click here.

    Summer Scent (2003, KBS miniseries)
I finally finished watching Summer Scent. Don't misunderstand me. I am not implying that Summer Scent is such an unbearable show to watch that I have to force myself to watch it. It's just the feeling of relief you get when the drama finally comes to an end.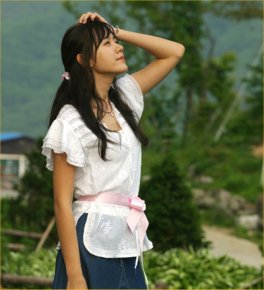 Summer Scent threads along the same vine as its predecessors: Autumn Fairy Tale and Winter Sonata. Narrating the story of two lovers and their tribulations, it certainly follows the directing style of Yoon Suk-ho, who also directed the previous two dramas.
In this drama, PD Yoon is reunited with actor Song Seung-hun (Calla, Ice Rain), who also acted in Autumn Fairy Tale. Perhaps it was the previous chemistry which they had build-up together in the previous drama, Song Seung-hun could grasp the PD's requirements and expectations, and thus played the role of Yoo Min Woo well. Song Ye-jin (The Classic, Crazy First Love), in her fifth role in dramas and movies, also showed that she has grown up to become a more mature actress since her debut in 2001 in Delicious Proposal.
Song Seung-hun plays the role of Yoo Min Woo, an architect who lost his first love, Eun Hye (played by actress Shin Ae) in a traffic accident on the day of their wedding. Ever since that freak accident, he believed that he would never be able to fall in love again, until he met Shim Hye Won, whose personality bears a striking resemblance to his first love. However, like how most Korean dramas go, their meeting was not immediate, but rather coincidental in the mountains three years later. What made this story complicated was the fact that Hye Won, who used to be a sickly child with a heart problem, had a heart transplant with, gasp! Eun Hye's heart!
The complications do not end here. The story also threads on a sideline, where the lovers find it tough to maintain their love since Hye Won was already attached to Park Jung Jae (played by actor Ryu Jin), a charismatic eligible bachelor. Making things worse, Jung Jae's younger sister Jung Ah (played by actress Han Ji-hye) who is also best friends with Hye Won, is in love with Min Woo...
Just looking at the relationships alone, one can pretty much tell that it's a messed-up entanglement. What stands out in this show also is the beautiful scenery and lovely soundtrack. Using Calla Resort and the tea fields as a backdrop, one can't help but to admire the beautiful scenery too. An avid classical music lover myself, it was exhilarating to hear Schbert's famous Serenade been played in the background. Besides Serenade, the soundtrack also boasts a couple of great songs that went well along with the scenes in the show.
As for the performance of the supporting cast, Ryu Jin put up a good performance. Portraying a composed, sensitive new age guy, he has clearly done a good rendition of what is required of his role. Han Ji-hye was impressive in her debut performance too. She is natural in her acting. Perhaps this could be the reason as to the success of her latest comedy-drama, Narang 18 Seh.
Summer Scent is a good drama to watch. But compared to Autumn Fairy Tale and Winter Sonata, I personally felt that this was the least exciting of all. Perhaps this could be attributed to the slow start-up pace of the drama. However, the audience can expect a more tense atmosphere with each episode. The plot has its pretty ridiculous moments as well, especially the heart-thumping moments, which I felt were pretty preposterous.      (Review by Kit Lim)
   Summer Scent ("Yeoreum hyanggi"). 20 episodes. Written by Choi Ho-yeon. Produced by Yoon Suk-ho. Starring Song Seung-heon, Son Ye-jin, Ryu Jin, Han Ji-hye, Shin Ae, Jo Eun-sook, Ahn Jung-hoon, Kim Hae-sook, Kim Yong-gun. Aired on KBS in Korea from July 7 - September 9, 2003 on Monday & Tuesday nights at 9:55pm. Official website (in Korean): click here. Available on DVD from KBS in Korea with English subtitles.

    Attic Cat (2003, MBC miniseries)
Kim Rae Won fever can be felt everywhere in Korea after Attic Cat was broadcast on TV. Indeed, he has started received more advertising offers and his clothing and dress style which is copied from his role in Attic Cat have become popular among teenagers.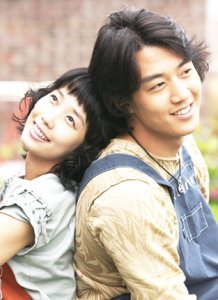 Kim Rae Won is Kyung Min, a law student who is taking his final year exams to become a prosecutor. His only aim in life seems to be wooing the beautiful Hye Ryun (played by Choi Yoon Jin), who has a striking resemblance to his dead mother. Due to a twist of luck, he realizes that Jeong Eun, played by Jung Da Bin, is a good friend of Hye Ryun, and he steps up to make a good impression on Jeong Eun, even agreeing to pay for her rent at the "ok tap bang" (rooftop house), hoping that he might score some brownie points in front of Hye Ryun. Unfortunately, he runs into some bad debts and gets chased by loan sharks. In the end, he moves into the attic roof house which he rented for Jeong Eun. Feelings grew between them although he is convinced that it is a pure platonic friendship between them.
Jeong Eun, on the other hand is a high school graduate trying to look for a job. She is optimistic about life even though she might be poor. When her family moves to another city, she decides to stay in Seoul and rents the "ok tap bang" which Kyung Min helped pay for the rent. Her spirited character also draws her boss's (Lee Hyun Woo) attention. The story becomes more complicated when her boss happens to be the guy that Hye Ryun likes. You can expect a tassle of attention seeking and backstabbing events.
The funny scenarios start when Jeong Eun and Kyung Min, who are living together, always have constant fights. When the situation gets out of hand, Jeong Eun will chase Kyung Min out of the house and Kyung Min will pack his things and leave. However, Kyung Min always returns and the two of them will compromise eventually. At some point, you wonder how many of such quarrels will have to go on before the plot takes a twist.
When things go wrong after Kyung Min's grandparents and Jeong Eun's family finds out about their cohabitation, a twist of events occurs which sees Jeong Eun leaving for England eventually.
Overall, Attic Cat (which is loosely based on an internet novel) is a fun and enjoyable drama to watch, and it has great onscreen chemistry between the two leads, Kim Rae Won and Jung Da Bin. Kim Rae Won proves himself as a potential upcoming actor in this drama. Jung Da Bin also proves her ability, after only appearing in minor roles before. The most wooden performance comes from Lee Hyun Woo. Acting as Hye Ryun's "oppa" (big brother, or older male friend), his performance never goes beyond the few facial expressions that he carries.      (Review by Kit Lim)
   Attic Cat ("Oktapbang goyangi"). 16 episodes. Written by Min Hyo-jung and Goo Sun-kyung. Produced by Kim Sa-hyun. Starring Kim Rae-won, Jung Da-bin, Choi Jung-yoon, Lee Hyun-woo, Jang Yong, Kim Ja-ok, Bong Tae-gyu, Kim Mu-saeng. Aired on MBC in Korea from June 2 - July 22, 2003 on Monday & Tuesday nights at 9:55. Official website (in Korean): click here. Available on DVD from Bitwin in Korea (no subtitles).

    Snowman (2003, MBC miniseries)
While the country was swept away by the 'All In syndrome,' a few other dramas were fighting to stay afloat during the super popular show's run. One of those was Lee Chang-soon's debut miniseries Snowman. Starring popular Piano (the 2001 hit SBS TV drama also starring Kim Hae-neul and Jo In-sung) lead and Kim Ki-duk favorite Cho Jae-hyun along with veteran Oh Yeon-soo, Snowman had the unenviable task of facing off with the gambling melodrama for the entire course of its running time. And while the show's first few episodes actually beat All In, it was only because Song Hye-gyo and Lee Byung-heon weren't introduced yet. In the following weeks, Snowman would slip further down the ratings chart, sometimes even under 15%. But stiff competition wasn't the only reason Snowman didn't attract the audience it deserved: a controversial plot is also to 'blame.'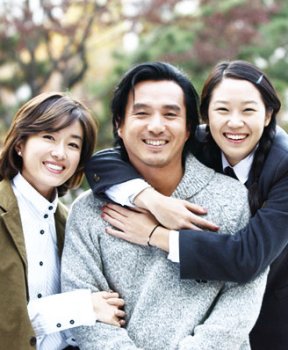 The controversy came from the possibility of a love story between a young girl (Kong Hyo-jin) and her hyeongbu (Korean for brother-in-law, played by Cho Jae-hyun). And you'll understand that even in a less conservative society than Korea, this would still raise quite a few eyebrows. But Korean TV is not foreign to stories of incest, impossible love between brothers and sisters, et al. While this turned off some viewers, it's refreshing to see that they didn't play the 'jjaksarang' (unrequited love) storyline in a predictable way. PD Lee Chang-soon was able to make a compelling story driven by a coherent plot and well developed characters. Even an important event involving one of the major characters - usually relegated to the finale for dramatic effect - only ends up shaping that character's role in the drama much more efficiently.
Once again - just like in Piano - Cho Jae-hyun plays a cop, in a role that seems to fit him perfectly. Han Pil-seung is mature, but his conflicting sentiments often blind him into making mistakes. Also, this series is further confirmation of Kong Hyo-jin's immense potential. After her career making performance in Ruler of Your Own World, she's starting to get roles that show a definite maturation. Her Yeon-wook is rapidly becoming a woman, and in such a delicate moment she feels very much conflicted, and unable to decide between what society defines as common sense, and her sentiments. Kim Rae-won is effective as well, as the rich but kind hearted (which in Korean TV dramas is something that rarely goes hand-in-hand) Cha Sung-joon, Yeon-wook's other potential love interest. Veteran Oh Yeon-soo is, as always, very good portraying a familiar role, and there's a fine supporting cast including movie regulars Myung Kye-nam and Lee Dae-yeon putting the icing on the cake.
Perhaps what characterizes Snowman best is its refreshing change of pace from conventional fare, while remaining solidly footed in familiar terrain. This is nothing terribly original, but excellent acting and a strong script, aided by PD Lee's assured direction, allow Snowman to become the first highlight of the 2003 season. For casual fans, the finale is also 'fanboy proof' (another controversial issue, especially for fans of Kim Rae-won), and very uplifting. A great start for MBC, and hopefully the sign of more success for Kong Hyo-jin and Cho Jae-hyun, they really deserve it.      (Review by V. "X" Naldi)
   Snowman ("Nun Saram"). 17 episodes. Written by Kim Do-woo. Produced by Lee Chang-soon. Starring Cho Jae-hyun, Kong Hyo-jin, Oh Yeon-soo, Kim Rae-won, Oh Seung-eun, Myung Kye-nam, Lee Dae-yeon, Kim Ji-young. Aired on MBC In Korea from Jan. 8, 2003 - March 6, 2003 on Wednesday & Thursday nights at 9:55. 2003 Baeksang Awards: Nomination (Best New Director in a TV Drama or Miniseries - Lee Chang-soon, Best Actor in a TV Drama or Miniseries - Cho Jae-hyun). Official website (in Korean): click here. Available on DVD from Bitwin in Korea (no subtitles). Also available on VCD from Passion Music in Malaysia (Chinese Subtitles).

    Shoot for the Stars (2002/3, SBS drama special)
By temperament I find it very painful to watch self-defeating characters. I can't watch slasher films because of the "Okay, everybody stay together!" trope -- the cue, of course, for the characters to wander off alone into the jaws or blades of the killer. Shoot for the Stars is a romantic drama, with hardly a drop of blood shed, but it's structured like a slasher film, and before long I was climbing the walls.
Ku Sung-tae (Jo In-sung, Something Happened in Bali), a handsome aspiring young actor, has a dark secret: he's illiterate. But he can memorize almost anything on one hearing, so he relies on his managers, Han So-ra (Jeon Do Yeon, You Are My Sunshine) and her older brother Han Ba-da (Park Sang-myung, My Wife Is a Gangster), to read his lines to him. That means they have to stay with him constantly when he's working, but of course, to keep the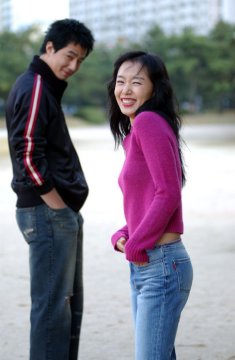 story moving they keep wandering off alone. Then Sung-tae is confronted with a written text he can't read, he panics and runs out, and is told he'll never work again. He and his managers bow and scrape to the director and promise it'll never happen again. Sung-tae then exults: he'll become a big star and find his long lost adoptive family, from whose loving bosom he was torn at the age of six. And all is well, more or less -- until the next episode. Well before the midpoint of the series I was rooting for the monster, as I do when I have to watch a slasher film: get him! finish her off! rip them all to shreds!
The monster here is the model/actress Jung Yae-rin, who had been managed by Ba-da until she decided to hitch her rising star to Kim Do-hun (Lee Seo-jin, Since We Met), Ba-da's former partner and So-ra's former fiance. Do-hun swindles Ba-da out his life savings to buy his way into a CEO job with a production company, and dumps So-ra brutally. Yae-rin then blackmails Do-hun into taking her with him. Yae-rin is played by Hong Eun-hee, who went on to play the wicked stepsister character in My Love Patji. Her trademark is a mean, smug little smile whenever she's working her evil, the kind of smile you want to wipe off her face with a two-by-four. (Yae-rin has a dark secret of her own: she was a bar girl before Ba-da rescued her and took her under his ample wing. Known for his stinginess, Ba-da likes to brag that he never gives anything to anyone, but in fact he's almost pathologically generous to lost sheep like Yae-rin and Sung-tae.) As an added complication, Sung-tae and So-ra fall in love with each other, which has to be kept secret from Ba-da the overprotective big brother, and from Sung-tae's adoring fans.
Ba-da, So-ra, and Sung-tae keep lying to each other, for their own good of course, and withholding important information from each other, to protect them from being hurt of course, and every time it just makes things worse. But they never, ever learn, and can hardly wait for the next crisis, so they can lie again. The saving grace of the series is So-ra's old friend Lee Mi-ryun (Byun Jung-soo, Man in Crisis), a hardboiled hair stylist who always tells the truth and sees through every problem, often getting the others out of trouble when no one else can. (When Mi-ryun beats up Yae-rin, about halfway through, it's immensely satisfying.) But even she can't dig these losers out of their morass. Despite their best efforts at failure, though, they thrive and the series ends happily -- this is a TV drama, after all.
Despite all this, I couldn't stop watching Shoot for the Stars. One night I watched three episodes in a row (on DVD). The cast are all very good, making their doofus characters believable and sympathetic, even lovable. Jeon Do-yeon stands out, which is no surprise, but Park Sang-myun and Jo In-sung are right behind her. The setting is parts of Seoul that I know, and want to return to; the sight of snow falling in Myungdong, the skyline of Seoul seen from a rooftop at night, made me ache with nostalgia. The writing is tight and mechanical, like a windup toy that churns along mindlessly, with the actors giving it a heart.      (Review by Duncan Mitchel)
   Shoot for the Stars ("Byeoreul ssoda"). 16 episodes. Written by Yoon Sung-hee. Produced by Lee Jang-soo. Starring Jeon Do-yeon, Jo In-sung, Park Sang-myun, Lee Seo-jin, Hong Eun-hee, Jo Jung-rin, Han Joon, Byun Jung-soo, Park Chul. Aired on SBS in Korea from Nov 20, 2002 - January 9, 2003 on Wednesday and Thursday nights at 9:55pm. Episodes can be watched online for a fee here. Released on DVD in Korea by SBS with no subtitles, and by YA Entertainment in the U.S. with English subtitles.

    Rustic Period (2002-2003, SBS Daeha Drama)
Historical TV dramas (known as "Daeha Dramas" in Korea) featuring a large number of episodes have long been a successful genre within Korean TV Dramas. After the end of SBS's Ladies in the Palace (Yeoin Cheonha), the time slot was filled by another historical drama Rustic Period (Yain Shidae), which ended up as the most successful TV drama in Korea last year, with at its height over half of the TV ratings in prime time.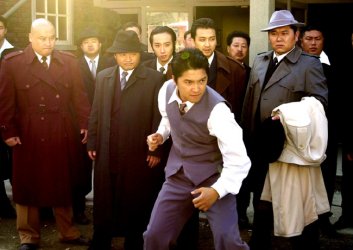 Rustic Period is a 100-episode drama based on the life of a mystery -- Kim Doo-han (1917-1972). The whole drama was split into two parts. Part 1 (Episode 1-50), performed by Ahn Jae-mo as Kim, is based on how Kim came to be a triad leader around the Jongno area during the days when the country was invaded by the Japanese. Part 2 (Episode 51-100), performed by Kim Young-chul, is based on the days when Kim served as a Council member. Stories about Kim Doo-han are not new. Previously, Im Kwok-taek's Son of A General film series were based on Kim Doo-han.
Compared to other dramas, Rustic Period features an unique heroic style which is rarely found in melodramas or historical dramas like Morning of the Emperor. Despite the large number of characters, this drama gives an adequate atmosphere in introducing the people around Kim Doo-han and how he made friendships with his gang crew, in a less typical way than a normal drama.
Action is also another successful factor which captured audiences' hearts. Part 1 of the drama contains lots of fighting along Kim's path to becoming a triad gang head, which is also unusual for Korean dramas in such a set up. The song "Ye-in", which is used from time to time for fighting, has also became one of Korea's most popular ringtones. The usual scene for fighting, the street outside "Yeomi-gwan" is also used for the poster of My Tutor Friend.
Ahn Jae-mo, who has previously acted in minor roles in films like My Wife is a Gangster and The Humanist gives a much sharper image in the film, as sharp as Kim is described in Lee Hwan-kyung's original drama. This drama also gave Ahn a chance to transfer into a career as a singer afer spending weeks on the top as Korea's most popular male actor.
Foreign viewers may find it difficult in catching up without some background information on Kim Doo-han. It would be useful to recall the Son of a General series or films like The Anarchists before watching this drama.      (Review by Ryan Law)
   Rustic Period ("Yain Sidae") 100 episodes. Written by Lee Hwan-kyung. Produced by Jang Hyung-il. Starring (Part 1) Ahn Jae-mo, Choi Dong-joon, Lee Deok-hee, Jung Young-sook, Jeon Mi-seon, Ko Doo-shim; (Part 2) Kim Young-chul, Park Young-rok, Jang Se-jin, Lee Hyuk-jae and Yoon Yong-hyun. Aired on SBS in Korea from (Part 1) July 29, 2002 - January 14, 2003; (Part 2) January 20 - July 8, 2003. Official website (in Korean): click here. Available on DVD from SCM in Korea (no subtitles).

    My Love Patji (2002, SBS drama special)
My Love Patji was a 2002 production, starring popular rising stars Jang Na-ra, Kim Rae-won and Kim Jae-won. This was a pretty short series, considering that it is only 10 episodes, compared to other miniseries which are normally 16 episodes, or more.
One might try to relate this show to the Korean fairytale, "Kongji and Patji", a sort of Korean version of Cinderella. Kongji is the nice girl in the story, whereas Patji is the mean sister. However, in this series, it comes with a twist, in which Patji, who is the hot-tempered and nasty girl that everyone detests, is in fact a kind-hearted girl deep down. Kongji on the contrary, appears to be the nice, kind, friendly girl, but in fact is jealous of Patji and tries hard to scheme against her.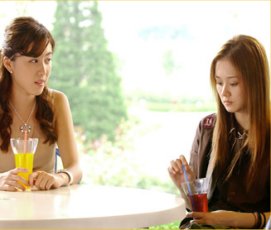 Jang Nara is Yang Song-yee, the so-called Patji in the show. She is hot-tempered and does not hide her thoughts. Hence, her forthright personality often brings her loads of trouble, as many misunderstandings are caused by her candidness. Kim Jae-won is Kang Seung-joon, who is the son of a rich amusement park owner. He falls in love with Song-yee as he thinks that she is a good girl who does not try to hide her real self. Kim Rae-won is Kim Hyun-sung, a seal trainer working at the amusement park. He has a heart problem and hides it from others and also vows not to fall in love again, as he thinks that his ill health will bring agony to the other party. Another main character that must not be missed is Eun Hee-won, ( played by actress Hong Eun-hee ) the nice, pretty Konji that everybody likes. However, deep down, she is scheming, and tries in lots of ways to hurt Song-yee.
The show starts with a younger version of Song-yee, Hee-won and Hyun-sung at elementary school. Song-yee likes Hyun-sung, and when Hee-won finds out about it, she tells Song-yee that she will not like the same guy Song-yee likes. Later, during a class exercise one day, when the teacher asks the children to choose a boy they like, Song-yee immediately grabs Hyun-sung's hand. However, at the same time, Hee-won goes forward to Hyun-sung as well. Hyun-sung then breaks away from Song-yee's grip and grabs Hee-won. Song-yee, furious with her friend for snatching the boy she likes, throws a shoe at her and beats her up. The same thing repeats as they grow up...
The show then fast forwards years later, when the children have grown up. Hee-won helps Song-yee to get a job at the amusement park, after Song-yee screws up at her previous job. However, as Hee-won snatches the guy that Song-yee likes from her again, Song-yee then plans for revenge. However, she commits arson unknowingly, and Seung-joon is trapped inside a parade vehicle. She then saves him and runs away. After the incident, Seung-joon keeps looking for the "angel" who saved him. At the same time, Hyun-sung also falls in love with Song-yee, and Hee-won schemes to snatch Seung-joon away from her once more...
This is a typical Korean drama. Boy meets girl, boy likes girl, third party comes in. However, this is no tragic fairy tale like Autumn Fairy Tale or Glass Slippers. Director Lee Jin-suk (of All about Eve and A Star in My Heart fame) might have decided to give the drama an ambiguous ending, leaving the audience hanging at the end of the show. To conclude, My Love Patji is as good a comedy as has come out for a long time. If you are in need for a quick, good laugh, My Love Patji is the show for you.      (Review by Kit Lim)
   My Love, Patji ("Nae-sarang patjwi"). Alternative title: "My Love Cindy". 10 episodes. Written by Kim Yi-young. Produced by Lee Jin-suk. Starring Jang Nara, Kim Jae-won, Kim Rae-won, Hong Eun-hee. Aired on MBC in Korea from August 26 - September 24, 2002 on Monday and Tuesday nights at 9:55. Official website (in Korean): click here. See also this English-language website.

    Loving You (2002, KBS miniseries)
Cliches, that's what Korean dramas are famously known for. Consider this scenario: Boy likes girl, girl likes boy, parents' objections, revenge, evil third party, and another good-hearted fourth party who always helps our protagonist whenever they are in need of assistance. This is exactly what Loving You has to offer.
Park Yong-ha, fresh off his previous high profile drama Winter Sonata, takes on the lead role of Lee Hyuk, an aspiring director with a hot and short temper. Eugene from popular girl band S.E.S, is Jin Da-rae, a good-spirited girl who lives by the sea.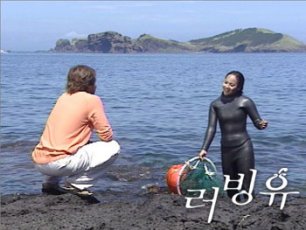 After a fatal accident in the sea, Lee Hyuk lost his best friend due to his insistence on shooting a scene despite the dangers that entailed. Ever since, he halted his directorial pursuits and worked at a subsidiary of his father's company. Although Lee Hyuk also fell into the ocean, he was saved by Da-rae. At the same time the accident occurred, Da-rae's father also passed away due to an accident.
As the story goes on, Lee Hyuk and his brother Lee Min, both fall in love with Da-rae's high-spirited personality. Also in the picture is the evil girl Cho Su-kyong, who decides to fight for Lee Hyuk's affection, after learning that he is the elder son of a rich entrepreneur.
Loving You is an okay story, neither interesting nor boring. The cast did a good job. Park Yong-ha took on the role of Lee Hyuk relatively well. In fact, it seems like there was very little variation from his previous role in Winter Sonata. Eugene, in her drama debut, could be said to have portrayed the role of Da-rae quite well, perhaps because the role seems to be especially written for her.
The supporting cast did a good job as well. Lee Yuri, taking on the evil third party role, portrayed the bad girl nicely -- in fact, I thought that she was better than Eugene. Young, charismatic and talented, she definitely has the X-factor needed to become the next big thing. Lee Dong-wook in comparison, perhaps due to his poorly-written role, had very little chance to show his potential in this drama.
Last but not least, viewers can finally heave a sigh of relief when it comes to an end. A storyline which is debatably either good or bad, it is a relief that the story is only 10 episodes long.      (Review by Kit Lim)
   Loving You ("Leobingyu"). 10 episodes. Written by Kim Jeom-hyun and Shin Hye-jin. Produced by Lee Gun-joon. Starring Park Yong-ha, Eugene, Lee Yu-ri, Lee Dong-wook, Kim Se-ah, Kim Ji-hoon. Aired on KBS in Korea from July 29 - Sept. 3, 2002 on Monday and Tuesday nights at 9:50. Official website (in Korean): click here.

    Ruler of Your Own World (2002, MBC miniseries)
They're called "Mania" Dramas. TV Series that, for many reasons --including their competition with top rated shows, or lack of major stars-- fail to capture the masses, but manage to slowly build a faithful audience which supports the show until the end. Ruler of Your Own World might be one of the best examples yet. This is a different show, far away from the diabolical convolutions and contrivances of the prototypical TV melodrama --like, say Winter Love Song-- far away from the usual weepy, over the top atmosphere. Far away from stereotypical characters.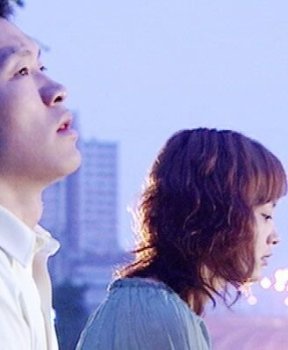 There are no major stars here, but everyone down to the smallest supporting character does an excellent job. If Shin Koo's superb performance as Bok-su's father is no surprise, the real find is Yang Dong-geun and his partner Lee Na-young. After a career as a child actor, Yang slowly built his acting skills thanks to important roles in films like Kim Ki-duk's Address Unknown, and started to become popular after appearing in the hit TV sitcom New Nonstop. Following his successful turn in the nostalgic dork comedy Bet on My Disco, he started to get recognition from both the public and critics. His portrayal of Ko Bok-su is fantastic. He swings between the character's innocent naivete and guilt for his past with ease. You can really relate with his problems, being a simple task like showing his parole officer that he's a changed man, or a big one like accepting Jeon Kyung's (Lee Na-young) affection. Yang shows impressive range here, and seems the perfect leading man for the series' ever changing mood.
The other surprise is relative newcomer Lee Na-young. If you're tired of super-pretty plastic beauties overacting at every chance they get, here's finally someone who can convey different emotions without making a fool of herself. Kyung's charming personality comes across impressively thanks to Lee. When she smiles, she does it with her whole face and it feels sincere, as much as the opposite evokes the same reaction. Her character is difficult to portray: Kyung is a simple young woman. She's not particularly attractive --at least compared to the conventional canons of beauty in this kind of set-up-- is rather shy and has a hard time opening herself to other people. As the series begins, the viewer will likely have a hard time connecting with her. Little by little though, as she begins her relationship with Bok-su, you'll start to relate to her, and understand her personality.
It would be almost criminal leaving Kong Hyo-jin out of the picture. Despite her charming personality and great raw talent, she's been underused for the past 3-4 years in both TV dramas and movies. 2002 was probably her breakthrough year, with her first leading roles in Emergency Act 19, Conduct Zero and A Bizarre Love Triangle. She's also a lot more active than usual on TV, lately starring in MBC's Snowman, with Cho Jae-hyun & Kim Rae-won. Her portrayal of Mi-rae is interesting, because it mixes a lot of elements from her supporting roles (lots of cutesy and quirky moments) with a more 'grown up' personality. This is the best performance of her young career, and it finally gives a new spin to the 'bad girl' character you often find in series like this. That's of course only the leading stars, because the supporting cast is equally good. Jung Doo-hung, for example, impresses once again with a role that basically mimics his real life occupation (action director). He's a tough, no bullshit man looking at him from the outside. But, he reveals himself to be one of Bok-su's best friends. Jung seems a natural for this kind of role, and he's been leaving a mark all year long. All his performances in 2002 (No Blood No Tears, Champion, Resurrection of the Little Match Girl) showcased his charisma and screen presence.
Second, the writing. Fans of TV Dramas often put up with a lot more bad writing than those who only watch Korean movies can tolerate. After all, if you're a sucker for melodrama, you can sometime forgive sappy music, manipulative plot developments, and stereotypical characters. I think most of the people who enjoy these dramas do so for their emotional content (remember, the major target demographics here are Ajumma's), they're not trying to find great writing. Instead, Ruler of Your Own World features some of the best writing I've seen on a TV drama. Characters seems stereotypical at first glance, and actually trick the audience with the usual set-up of the genre (boy 1 likes girl 2, girl 1 is pissed at girl 2 because she loves boy 1, dysfunctional families galore, and so on), but emerge from that set-up as multidimensional and realistic. Ko Bok-su is neither a simple thief nor a perfect man. Kyung's emotional state often gets the better of her and she avoids problems instead of facing them. Mi-rae can be pretty egotistical and short-minded, and that's just scraping the surface. There is never the feeling that things are rushing to the usual mega-convoluted cliffhanger, or that a mysterious sickness or death will come out of nowhere to further the plot. Whatever happens here does so for a reason. I never got the sense of urgency felt on other melodramas. This series shows a good mix of lighthearted, even silly moments with more serious and touching ones. And, the most important thing, it's successful in hitting the right notes. Even when things get a little manipulative, it's that kind of manipulation like in Lee Jung-hyang or Hur Jin-ho's films. One you can happily live with, because you care about the characters.
With a fantastic ending and lots of questions left to the viewer after the conclusion of the story, Ruler of Your Own World does something I haven't seen for too many Korean TV series. It takes the most overused plot device (a fatal disease) and actually uses it to convey something. It's not just a facade to bring tears to your eyes, no matter how successful at that some TV dramas are. Up to the last episode, the atmosphere never goes the usual way, there's no tragedy here. Bok-su builds a beautiful life out of his last days on Earth. He tries to make life better for him and the people he knows. He makes new friends, makes his parents' life meaningful again, and why not, he lets people who love him enter his life. The only flaw of Ruler of Your Own World is that, sadly, it eventually has to end. The best TV drama of 2002.      (Review by V. "X" Naldi)
   Ruler of Your Own World ("Ne Meotdaero Haera"). 20 episodes. Alternative Title: "Do As You Wish." Written by In Jung-wook. Produced by Park Sung-soo. Starring Yang Dong-geun, Lee Na-young, Kong Hyo-jin, Lee Dong-gun, Shin Koo, Yoon Yeo-jung, Lee Hye-sook. Aired on MBC in Korea from July 3, 2002 - Sept. 5, 2002 on Wednesday & Thursday nights at 9:55. 2003 Baeksang Awards: Winner (Best TV Drama, Best Screenplay - In Jung-wook, Best New Actor - Yang Dong-geun), Nomination (Best Actress - Lee Na-young). 2002 MBC Awards: Winner (Editors' Pick - Yang Dong-geun, Most Popular Actress - Kong Hyo-jin, Best Actor in a Miniseries - Yang Dong-geun, Best Actress in a Miniseries - Lee Na-young, Netizen Talent Award - Yang Dong-geun). Official website (in Korean): click here. Available on Director's Cut DVD from Bitwin in Korea (no subtitles). Also available on VCD from Passion Music in Malaysia (Chinese subtitles).

    Romance (2002, MBC miniseries)
After watching Romance, the success of teacher-student comedy My Tutor Friend (over 4.8 million admissions) seems easier to accept. Perhaps it was Kim Ha-neul's performance in this series prompting the producers to cast her in the film (an adaptation of an online story, retelling the struggles of a poor tutor having to deal with a spoiled rich brat who forces every teacher they throw at him to quit). She plays the young teacher who's still too inexperienced for her profession very well. And, with a few exceptions, her performance considerably improves the series.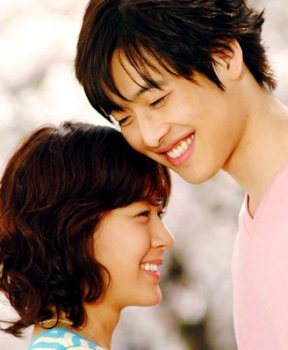 Kim Chae-won (Kim Ha-neul) is a bright young teacher in her mid 20s, but she still has a hard time adapting to her profession. She accidentally meets young singer and high school senior Choi Kwan-woo (Kim Jae-won), and they instantly form a bond. Of course, they're lying about each other's age: Kwan-woo says he's a college senior, and Chae-won doesn't reveal she's actually a teacher, and considerably older than him. When Kwan-woo is forced to move to Seoul because of a family problem, their lies start to produce consequences. Kwan-woo has to enroll in Chae-won's school, and she'll be one of his teachers!
The setup is familiar, and even if a little controversial, it's well played out. The series thankfully doesn't rely excessively on the typical themes of 'impossible romances.' Parents are kept at a distance until the main characters are developed enough to let us care about them, and it's not until their relationship becomes serious that the usual obstacles are put on their way. The first part of Romance is very good TV: the chemistry between Kim Jae-won and Kim Ha-neul is excellent; the supporting characters, while certainly stereotypical, are fun to watch. Also, with the exception of Kim Hae-sook's predictable typecasting as the troubled ajumma, the parents are actually a little more colorful than expected. Chae-won's mother runs a jeans company, and is a bit of a nut, shouting 'Oh My God' at random and sporting wild haircuts. Her father is obsessed with the formalities of the father-daughter relationship, such as insistence on deferential tone. He will later play a big part in Kwan-woo and Chae-won's future as a couple, and is a well developed character.
What helps the series in its first part is the fact there's very little urgency. The writers feel no need to reveal a major plot development every week, which usually forces viewers to keep tuning in to understand. The drama is introduced slowly, and doesn't completely upstage the comedy, which makes for better viewing. Characterization, at least by TV drama standards, is quite good, although a few missteps along the line don't allow this drama to reach the depths of shows like Ruler of Your Own World. For example, the 'bad girl/guy' character isn't played out like a constant obstacle to the main characters' romance. The writers try to make a case for those characters as well, and most of the time --at least for the first half-- they succeed.
Then, things suddenly change when the series moves 3 years ahead. It's clear they couldn't go anywhere with Chae-won and Kwan-woo anymore, without becoming repetitive. While the focus on secondary characters is understandable given the main couples' forced division, their complete takeover of the show ruins the pace and atmosphere. Kwan-woo's sister (Kim Yoo-mi), and Chae-won's former love affair and soon-to-be husband (Jung Sung-hwan) become centerpiece, and the parents' importance grows exponentially. The relationship between the main characters is updated slowly, every week building to the big finale. In theory, it's good writing, but when acting isn't there, the series is likely to become dull.
Kim Yoo-mi is pretty good, given her character's development and the way her problems come into play. But Jung Sung-hwan is terrible. He's not able to go beyond the same facial expression, no matter how important his reaction is to make the scene compelling. As a result, even if his character is not played out as a caricature, he doesn't allow it to come alive, and hurts the series' middle portion. Also, the constant use of fatalist, ultra-emotive mothers who faint at every sign of difficulty feels out of place for a breezy, lighthearted series like Romance. Kim Hae-sook is a good actress, and has become reliable in portraying this type of character, but she disappoints here.
I admit I liked the rather predictable and quasi cop-out finale, but in light of the final 2-3 episodes leading to it, I can't really say they built it as well as they could. The urgency level was upped by 300% in the series' third act, only to make it more conventional. Romance is a good series, marred by little inconsistencies and a mediocre supporting cast. If you need any reason to watch this show, it's the chemistry between newcomer Kim Jae-won (who's great as Kwan-woo) and Kim Ha-neul. Every time they're together the series improves a few notches, and even if Kim Jae-won understandably shows inexperience -- and Kim Ha-neul still overacts on occasions -- at the end they make this show worth watching.      (Review by V. "X" Naldi)
   Romance ("Romangseu"). 16 episodes. Written by Bae Yoo-mi. Produced by Lee Dae-young. Starring Kim Jae-won, Kim Ha-neul, Jung Sung-hwan, Kim Yoo-mi, Han Hye-jin, Kim Hae-sook, Hyun Seok, Shim Yang-hong, Park Won-sook, Kim Yong-gun, Ahn Young-hong. Aired on MBC in Korea from May 8 - June 27, 2002 on Wednesday and Thursday nights at 9:55. Official website (in Korean): click here. Available on DVD from Bitwin in Korea (no subtitles).

    Success Story of a Bright Girl (2002, SBS drama special)
In a year dominated by long dramas like Yain Shidae and Mermaid Girl, it was refreshing to see this little romantic comedy make its way to the top spots, and make its star one of the biggest attractions in Korean entertainment. Before this series, Jang Nara was a moderately popular singer in search of her first big hit. Fast forward almost a year, and here we are, with the country in full Jang Nara syndrome, with her records hitting record sales, and film offers piling up (she got a record 300 million won for her role in 'Oh! Happy Day' which is hitting theaters soon). Also, her father (stage actor Jang Myun-gyo a.k.a. Ju Oh-sung) has benefited tremendously from his daughter's success, recently being cast in 'Les Miserables.'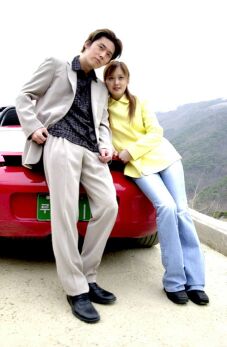 Yang-soon (Jang Nara) is a simple girl living in the countryside with her grandmother. She dreams of saving a prince from harm with her martial arts, and living happily with him ever after. Han Gi-tae (Jang Hyuk) is the president of a successful makeup company. He's the classic silver spoon case: spoiled, arrogant, taking everything for granted. His world changes when he accidentally falls in Yang-soon's bathtub (I'm not kidding you). It won't be her first meeting with Gi-tae, because she's forced to move to Seoul to work as a maid. Guess who will be her new boss?
Yang-soon's first contact with city life doesn't begin well. She's bullied at school, and doesn't connect with Na-hee (Han Eun-jung), Gi-tae's girlfriend. Thankfully, she also makes new friends. Seok-gu (Yoon Tae-young) seems attracted to her, and his sister Bo-bae (Chu Ja-hyun) actually becomes her best friend. But, even more surprising, Gi-tae seems to slowly warm up to her. When his career completely changes thanks to rival Joon-tae (Ryu Soo-young) and his father's behind the scenes intrigues, his outlook on life and Yang-soon's personality evolves. She's now the one who's actively trying to help him start his life from scratch, and make a better future for himself.
Yes, it all sounds terribly predictable, but don't worry. Bright Girl smartly takes its paper-thin plot and develops it around the characters, instead of shameless manipulation and/or ultra-convoluted plot developments. This might just be the funniest drama I've seen all year, because it never takes itself seriously. This positively affects the more dramatic portions of the series, so that they become actually touching. Also, while the characters are broad caricatures and follow the dichotomy of the genre, they're treated with such a lighthearted approach that it's hard to not be charmed by Jang Nara and company.
Displaying a quite impressive Chungcheong-do accent (at least from a non-native speaker's p.o.v.), she makes Yang-soon emerge from the walking cliche she seems at the beginning. Her stubborn insistence on only calling Gi-tae 'ajusshi' instead of 'oppa,' up till the end. Her devotion to her parents (no matter how often they get in trouble), and her manners perfectly convey her country girl upbringing, never mocking it (think of it as an affectionate tribute). Jang Nara might not be a great actress, but she has an addictive personality, a tremendous energy and screen presence which is evident from the first episode. Her chemistry with Jang Hyuk couldn't be better. He overacts a little too much, but most of the time that turns into laughter, too.
Bright Girl also benefits from good supporting performances. Kwon Hae-yo is always a pleasure to watch, no matter how small his roles are. He might just be the most underrated character actor working in Korea today. Yoon Tae-young and Chu Ja-hyun also make their characters likable and a little more realistic than the paper thin plot seemed to allow. Yang-soon's parents are a riot, and while Han Eun-jung shows little else other than her beauty, Ryu Soo-young is surprisingly effective as Joon-tae. His latest movie appearance in Summertime consisted of pretending to masturbate and having sex with Kim Ji-hyun, so that probably made his job in this series much easier to digest.
Despite the obvious flaws (this is not exactly an unconventional and terribly creative series), Bright Girl is really fun to watch. The characters are well developed and the performances very good. The manipulation never bothers, and it has a quick pace which will help even the most skeptic casual fan. In short, one of the funniest, most charming miniseries of the year.      (Review by V. "X" Naldi)
   Successful Story of a Bright Girl ("Myeongnyang sonyeo seonggonggi"). Alternative title: "Joyful Girl's Success Story." 16 episodes. Written by Lee Hee-myung. Produced by Jang Ki-hong. Starring Jang Nara, Jang Hyuk, Han Eun-jung, Ryu Su-young, Yoon Tae-young, Chu Ja-hyun. Aired on SBS in Korea from March 13 - May 2, 2002 on Wednesday and Thursday nights at 9:55. Official website (in Korean): click here. Available on DVD from Bitwin in Korea (no subtitles) and from PMP in Malaysia (English, Chinese, and Malay subtitles). Also available on VCD from Mei Ah in Hong Kong (Chinese subtitles).

    Winter Sonata (2002, KBS miniseries)
Another masterpiece by Korea's revered director, Yoon Suk-ho, Winter Sonata is the second installment of his famous four season series, the previous being Autumn Fairy Tale and the latest, Scent of Summer. Like its predecessor, Autumn Fairy Tale, Winter Sonata has a huge following in many parts of Asia, including Hong Kong, Taiwan, China, Japan and Southeast Asia. Its two leading stars, Bae Yong-jun (Untold Scandal) and Choi Ji-woo also gained international fame because of the series.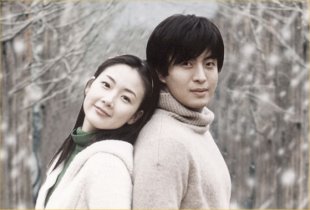 Bae Yong-jun takes up the role of Kang Joon-sang, an illegitimate child whose mother is an accomplished pianist. Due to his parental background, he is an introvert who does not like to interact with people, and often does not take the initiative to express himself. Even though his mother has told him his father is dead, as a child, Joon-sang believes that he is still alive. Hence, when he becomes older, he decides to return to his mother's hometown, where his parents were lovers, in a bid to look for his biological father.
Joon-sang then transfers to the high school where Yoo-jin (Choi Ji-woo) studies. A couple of entertaining anecdotes then happen between the two protagonists and through these incidents, they grow to like each other. However, as Joon-sang investigates, he realizes that his biological father might be Yoo-jin's late father. Flustered by his new findings, he decides to leave. However, as he decides to rush to see Yoo-jin for one last time, he is knocked down by a car...
Meanwhile, as the rest of his schoolmates including Yoo-jin think that he is dead after the accident, he is in fact alive, but he has lost his memory. In a bid to let him lead a happier life, his mother decides to erase his previous memories and give him new memories with a new identity, Lee Min-hyung.
The show than fast forwards 10 years later, as Joon-sang and Yoo-jin have both grown up. Joon-sang returns as Min-hyung and as Chae-rin's boyfriend (Chae-rin was Yoo-jin and Joon-sang's classmate in high school, but later went to France for further studies). During this time, Yoo-jin was about to get engaged to her childhood playmate Sang-hyuk, played by up-and-coming actor Park Yong-ha. However, due to a twist of fate, Joon-sang and Yoo-jin meet again and become attracted to each other once more. As the fate of the four intertwines, the show goes on to tell of the enthralling love story between Joon-sang and Yoo-jin.
Winter Sonata is a captivating story. The chemistry between Bae Yong-jun and Choi Ji-woo is terrific. In fact, many people were so impressed by them that rumours surfaced that they were a real-life couple. Bae Yong-jun certainly impressed many with his gripping performance of Joon-sang and Min-hyung. This could be said to be his breakthrough drama, as it was through this show that he shot to great fame. Choi Ji-woo also proves herself as an A-list actress with her overwhelming performance as Yoo-jin. One of her scenes which enthralled me was when she was confronting Joon-sang, urging him not to fire an old worker. The feeling of urgency then topped 100%.
As for the supporting leads, Park Sol-mi did a good impersonation of Chae-rin. Park Yong-ha did fairly well, but acting alongside veteran actors Bae Yong-jun and Choi Ji-woo, he clearly showed his inexperience in this field. Finally, it would be almost unjust to leave Kim Hae-sook out of the picture. Acting as Yoo-jin's mother, her performance as the Korean "ajumma" added flavour and colour throughout the whole show.
Again, Yoon Suk-ho has proven himself as one of Korea's best drama tellers. With an impressive portfolio, many audience members certainly do look forward to his subsequent dramas. Winter Sonata is an original love story. It's definitely not-to-be-missed!      (Review by Kit Lim)
   Winter Sonata ("Gyeoul yeonga"). Alternative titles: "Winter Love Song" or "Winter Ballad." 20 episodes. Written by Kim Eun-hee and Yoon Eun-kyung. Produced by Yoon Suk-ho. Starring Bae Yong-jun, Choi Ji-woo, Park Yong-ha, Park Sol-mi, Lee Hye-eun, Ryu Seung-soo, and Kim Hye-sook. First aired on KBS2 in Korea from January 14 - March 19, 2002 on Monday and Tuesday nights at 9:50pm. Official website (in Korean): click here. Available on DVD from KBS Media in Korea in both English-subtitled and unsubtitled versions.

    Autumn Fairy Tale (2000, KBS miniseries)
Autumn Fairy Tale was a major hit in 2000, directed by critically-acclaimed director Yoon Suk-ho. This series was so popular that it not only propelled the three leads -- Song Seung-hun, Song Hye-gyo and Won Bin -- to stardom, it also helped Korea to become a popular tourist destination for many Asians. In fact, this was also the first series to really showcase Korean dramas internationally.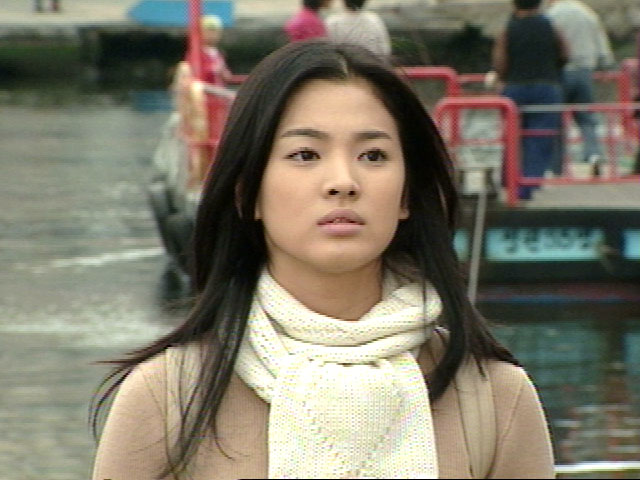 Some might find the storyline to be pretty sentimental, as it tells the story of an undying love between two siblings, although they are not related by blood. Song Seung-un is Jun-suh, and Song Hye-gyo is Eun-suh, who grew up together as siblings for fourteen years. Due to a traffic accident, Eun-suh is hospitalized and requires a blood transfusion. It is then that the parents of the two children realize that Eun-suh is not their biological daughter. As Eun-suh's father probes into the matter, he found out that two female infants were born in the same hospital the day Eun-suh was born. After much investigation, Eun-suh's parents find that their biological daughter is Eun-suh's classmate and rival, Shin-ae, who had suffered through a much tougher life. Shin-ae hates Eun-suh for possessing a much better material life. Also, while Eun-suh grew up with her parents' and Jun-suh's love, Shin-ae grew up with a rather uncouth mother and a very abusive brother.
When the truth is revealed, emotions overwhelm Eun-suh, and being the kind-hearted girl, she choses to return to her biological mother. Shin-ae, played by child actress Lee Ae-jung, leaves with Jun-suh and her biological family for America and stays there for nine years. The show than fast forwards nine years later, as Jun Suh returns to Korea with his fiancee. Jun-suh is reunited with Eun-suh, but alas, Jun-suh's best friend, played by up-coming actor Won Bin also falls in love with her. As the story moves on, Eun-suh and Jun-suh face many obstacles which pull at viewers' hearts...
When this show was broadcast on TV, the love story between Jun-suh and Eun-suh was deemed by many as incest, although they were not biological siblings. Song Seung-hun is charistmatic as Jun-suh -- I personally felt that he portrayed the role of Jun-suh quite well. Song Hye-gyo's portrayal of Eun-suh was also compelling. It was impressive to see her tearing up so naturally in the drama's many heart wrenching moments. The supporting leads, Won Bin (Taegukgi) and Han Chae-young (Bet On My Disco), who played the grown-up Shin-ae, also complemented the two leads well. However, I thought Han Chae-young was a little underused in the show. Despite the general thumbs up performance of the leads, the most impressive performance comes from the child actors. The teenage Jun-suh was played by child actor Choi Woo-hyuk and the teenage Eun-suh, played by Moon Geun-young (A Tale of Two Sisters). Despite the fact that Moon Geun-young was only 12 or 13 when she played the role of Eun-suh, she shows her caliber as one of the best actresses around. Choi Woo-hyuk also impresses the audience with his good acting skills.
With a good plot and great performance by the cast, Autumn Fairy Tale proves to you why it has such a huge following. Overall, this series is worth your every minute spent watching it.      (Review by Kit Lim)
   Autumn Fairy Tale ("Gaeul donghwa"). Alternative titles: "Endless Love" or "Autumn Tale". 16 episodes. Written by Oh Su-yeon. Produced by Yoon Suk-ho. Starring Song Seung-hun, Song Hae-gyo, Won Bin, Han Na-na, Han Chae-young, Choi Woo-hyuk, Moon Geun-young, Lee Ae-jung. First aired on KBS in Korea in Autumn 2000. Official website (in Korean): click here. Available on DVD from KBS Media in Korea (no subtitles) and from MPEG Video in Malaysia (English, Chinese, and Malay subtitles).

    Sandglass (1995, SBS miniseries)
I could tell you a lot about the historical significance of Sandglass: it's famous for its popularity, and for its daring depiction of Korean life under the Park and Chun dictatorships. Or I could dwell on its personal significance as an early part of my introduction to Korean popular culture, along with the movie A Single Spark and the music of Lee Seunghwan. A Korean friend brought over some of the early episodes on VHS, with subtitles; it was years before I was able to watch the whole series.
But I'd rather talk about its entertainment value. I watched Sandglass on DVD over a four-week period, one episode each night, and I was hooked before I knew it. I haven't gotten so caught up in a TV series since I was a kid.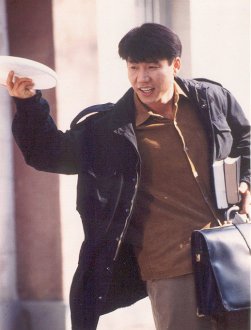 Sandglass follows its three main characters from early adolescence to full adulthood, from the 1960s to the 1980s. Park Tae-soo (played by Choi Min-su) is a charismatic gangster, adored by the men with whom he breaks up opposition-party meetings. Flashbacks tell us that in high school Tae-soo was a fighter and leader, already wooed by local toughs and politicians. He briefly resisted his destiny under the influence of his close friend Kang Woo-suk. Woo-suk tutored Tae-soo and encouraged him to think about college, much to the delight of Tae-soo's widowed mother. But when Tae-soo was rejected by military college because his late father had been a Communist guerilla, he abandoned himself to a gangster's life.
Woo-suk (Park Sang-won) went on to law school, his goal since childhood. As he prepares for the bar exam, Woo-suk keeps aloof from student activism or anything else that might deflect him from his goal. But he's impressed by a bold young woman, Yoon Hye-rin (Ko Hyun-jung) who edits the Student Association's newspaper. They become friends. Flashbacks show us that Hye-rin is the daughter of a rich and powerful casino owner with ties to the highest levels of the Park Jeong-hee regime. A devoted bodyguard, Baek Jae Hee (Lee Jung-jae), watches over her in her student lodgings and her increasingly dangerous activism. By chance, Woo-suk once again meets Tae-soo, who is also impressed by Hye-rin. Woo-suk (who doesn't know why Tae-soo gave up his academic dreams) is disappointed to learn that his old friend is still on the wrong side of the law. When I become a prosecutor, Woo-suk warns him, I might have to prosecute you....
The most spectacular segment of the series is its recreation of the Gwangju uprising of 1980, which takes up most of two episodes. Tae-soo visits a former subordinate who moved back to Gwangju, and gets caught up in the resistance when government troops are sent in to crush the democratic protests there. He doesn't know that Woo-suk joined the army just in time to be deployed at Gwangju. Hye-rin has escaped arrest and has fled Seoul for the countryside. Archival video footage adds power and authenticity to the program's restaging of the rebellion.
Two-thirds of the series still lies ahead after Gwangju, but Sandglass (as its title implies) is really about time, and about Koreans' struggle to come to terms with their history. Tae-soo, Woo-suk, and Hye-rin must overcome their suffering and pursue their aims and destinies, which they do with great energy. At times I did get tired of Hye-rin's Poor Little Rich Girl routine, especially since her impulsive decisions tend to blow up in other people's faces, not hers. And Woo-suk is such a Boy Scout -- clean, thrifty, brave, reverent, blind to the feelings of the people nearest to him, and prone to give up when at first he doesn't succeed. Only Tae-soo, perhaps because he knows he's damned, seems to know who he is from the beginning, doggedly pursuing what he wants over all obstacles.
To their credit, the stars make their characters credible as people, not just symbols. I fell in love with all three of them, especially Park Sang-won, who I think had the hardest job. Woo-suk could have been an intolerable prig. His best scene is near series end, when he returns to his office after having been interrogated for days at KCIA headquarters. His wife finds him dozing in a stairwell, unhurt physically but exhausted, and too proud to let his colleagues see him in that state. Park really looks as if he hasn't slept in days; it's the only time he looks anything but buttoned-up and alert.
Twenty-four episodes allow space to develop minor characters as well. The inexperienced Lee Jung-jae, for example, who plays Hye-rin's lovelorn bodyguard Jae-hee, is at first given little to do but look pretty. But over time he becomes credible as a man who watches and waits, saying little, while keeping his feelings bottled up.
The Korean friend who introduced me to Sandglass tells me he's watched the whole series three times. I can understand why: as soon as I finished it, I wanted to go back to the beginning and watch it again. I'm lucky most television isn't this good.      (Review by Duncan Mitchel)
   Sandglass  ("Morae sigye"). Alternate title: "The Hourglass." 24 episodes. Written by Song Ji-na. Produced by Kim Jong-hak. Starring Choi Min-su, Ko Hyun-jung, Park Sang-won, Lee Jung-jae. First aired on SBS in Korea from Jan 10 - Feb 16, 1995. Official website (in Korean): click here. Available on DVD from SBS in Korea (no subtitles) and from YA Entertainment with English subtitles.


Other prominent TV dramas
2006 --    Alone in Love (SBS - Gam Woo-sung, Son Ye-jin);   Goodbye Solo (KBS - Yoon So-yi, Chun Jung-myung);   Spring Waltz (KBS - Daniel Henney, Han Hyo-joo);   The Great King (Taewangsasingi) (KBS - Bae Yong-joon, Moon So-ri);   2005 --    Lovers in Prague (SBS - Jeon Do-yeon, Kim Joo-hyuk);   Rose-Colored Life (KBS - Choi Jin-shil);   My Girl (SBS - Lee Dong-wook, Lee Joon-ki);   2004 --    Age of Heroes (Yeongwoong-shidae) (KBS - Cha In-pyo, Jun Kwang-ryul);   Full House (MBC - Song Hye-gyo, Bi);   Hearts in Bali (SBS - Ha Ji-won, Jo In-seong);   2003 --    Jewel in the Palace (MBC - Lee Young-ae);   Damo (MBC - Ha Ji-won);   All-In (SBS - Lee Byung-heon, Song Hye-gyo);   Mermaid Lady (MBC - Jang Suh-hee, Kim Sung-taek);   The Age of Warriors (Mooinshidae) (KBS - Suh In-suk, Kim Heung-ki);   Alcohol Land (SBS - Kim Jae-won, Kim Min-jung);   Love Letter (MBC - Jo Hyun-jae, Ji Jin-hee)

2002 --    Daemang/The Great Hope (SBS - Jang Hyuk, Park Sang-won);   Friends (MBC/TBS Japan - Won Bin, Fukada Kyoko);   Present (MBC - Song Yoon-ah, Park Jung-cheol);   Glass Slippers (SBS - Kim Hyun-joo, So Ji-seob);   Loneliness (KBS - Lee Mi-sook, Ryu Seung-beom);   Wang Gun (KBS - Choi Soo-jong, Kim Young-cheol);   -- 2001 --    Beautiful Days (SBS - Lee Byung-heon, Choi Ji-woo);   Fox & Cotton Candy (MBC - Yoo Joon-sang, So Yoo-jin);   Guardian Angel (SBS - Song Hye-gyo, Kim Min-jong);   Hotelier (MBC - Bae Yong-joon, Song Yoon-ah);   Ladies of The Palace (SBS - Kang Su-yeon, Park Sang-min);   Piano (SBS - Jo Jae-hyun, Kim Ha-neul);   Sang Do (MBC - Kim Yoo-mi, Lee Jae-rong);   -- 2000 --    All About Eve (MBC - Jang Dong-gun, Chae Rim);   Hur Joon (MBC - Jeon Kwang-ryeol, Hwang Su-jeong);   Mr. Duke (MBC - Kim Seung-woo, Choi Ji-woo);   Truth (MBC - Choi Ji-woo, Park Sun-young).

1990s --    Goodbye, My Love (MBC 1999 - Kim Hee-sun, Ahn Jae-wook);   Happy Together (SBS 1999 - Cha Tae-hyun, Jeon Ji-hyun);   Into The Sunlight (MBC 1999 - Cha Tae-hyun, Kim Ha-neul);   Model (SBS 1997 - Jang Dong-gun, Han Jae-suk);   The Power of Love (MBC 1997 - Shim Eun-ha, Park Shin-yang);   Wish Upon a Star (MBC 1997 - Ahn Jae-wook, Cha In-pyo);   Trap of Youth (SBS 1999 - Shim Eun-ha, Lee Jong-won);   First Love (KBS2 1996 - Bae Yong-joon, Choi Ji-woo);   Barefoot Youth (KBS 1994 - Bae Yong-joon, Ko So-young);   The Last Match (MBC 1994 - Shim Eun-ha, Jang Dong-gun);