ABOUT US  /  PARTICIPATE  /  DONATE  /  FACEBOOK PAGE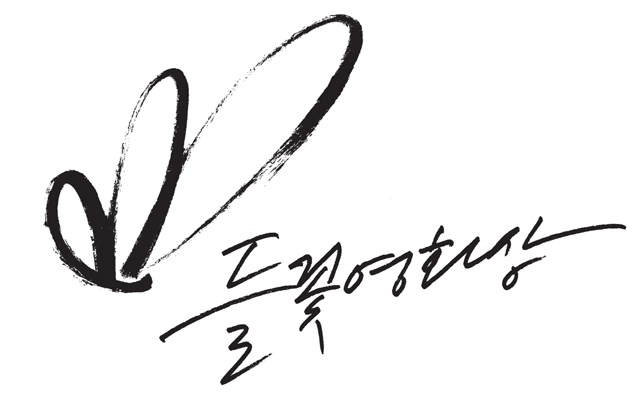 The Wildflower Film Awards is a long-term, audience-led effort to recognize the achievements of Korean independent and low-budget films. Each February, the organization will announce awards recognizing independent and low-budget films released in the previous year. We also aim to organize special screenings and publish an annual book about the winning films. Through these efforts, we hope to shine a spotlight on Korean films that were made outside of the mainstream commercial system.
Award categories include Best Film, Best Director, Best Documentary, the Documentary Jury Award, Best Actor, Best Actress, Best New Actor or Actress, Best New Director, and Best Cinematography.
The Wildflower Film Awards Facebook page is our hub for discussion and offline events. Those wishing to become a part of our community can also click here to learn more.


2014.02.16    Wildflower Film Awards audience voting
We are currently in the midst of final voting to determine the winners of the 1st Wildflower Film Awards. Voting will be done by the awards' organizers and selection committee, as well as a number of outside critics and programmers. But we are also accepting votes from members of the general public who have seen the nominated films. These votes will count for 30% of the overall calculations.
If you wish to take part in the voting, please click or right-click on the link above to download the ballot. Voting instructions are contained within the file, and feel free to email us if you have any questions. The deadline for voting is 10pm on Sunday, February 23.
Thank you for your interest and support!


2014.02.13    Nominations for Best Film and Best Director (fiction films)
The seven works that have been nominated for Best Film represent a wide diversity in subject matter and style. If they share something in common, it is a fascination with characters who are dealing with inner and outer turmoil. People reveal their true personalities when confronted with extreme or unexpected situations, and the following films all contain fascinating, complex characters who are filled with surprises.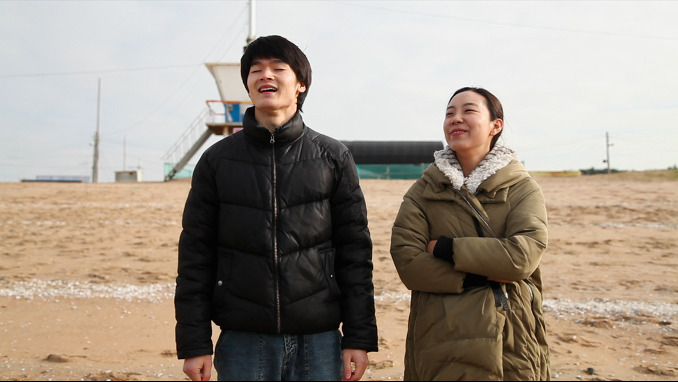 Fatal, dir. Lee Don-gu

Fatal is a film that opens and closes with disturbing acts of violence. In between, we see two vulnerable, suffering people who unexpectedly start to draw close to each other. Shot on a miniscule budget, this debut feature by actor-turned-director Lee Don-gu often throbs with emotion. Its two central characters are both well written and memorably played by new actors Nam Yeon-woo and Yang Jo-a.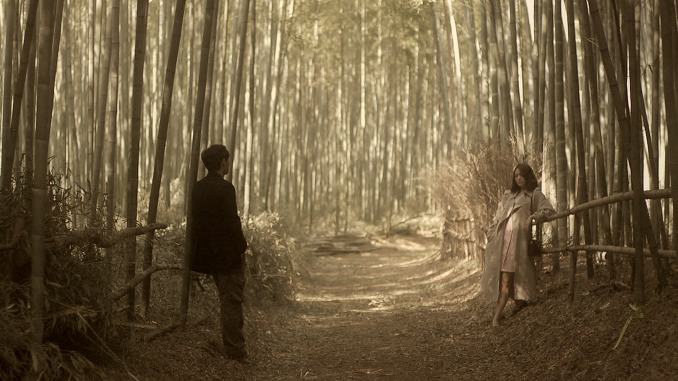 The Russian Novel, dir. Shin Yeon-shick

The Russian Novel is a film about writers. It's hard to capture the spirit of literature in a film, but this work vividly captures the ambitions, insecurities, talents and illusions of several characters engaged in the art of writing. Director Shin Yeon-shick has created a rich ensemble of characters, and assembled a talented cast to play them. But there is also a hypnotic quality to the rhythms of his editing, and the many spoken and written words that the viewer encounters while watching the film.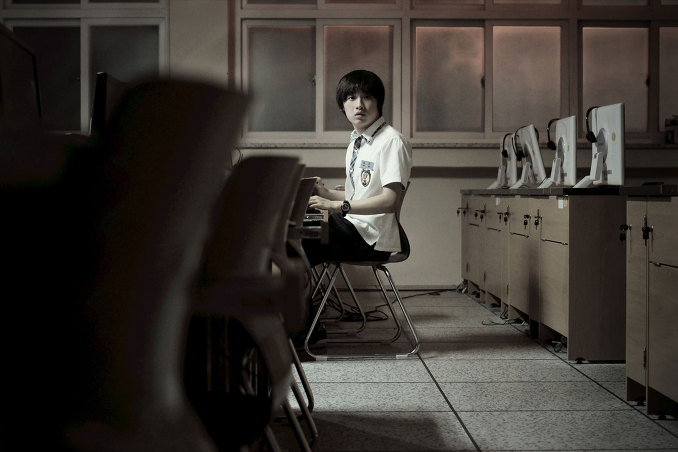 Pluto, dir. Shin Su-won

Pluto is not the first film to depict the crushing competition that exists among students at many Korean high schools. Yet in many ways, the film feels unique in its sensibility. The main character, played by David Lee, undergoes a transformation after transferring to the school and learning some of the dark secrets of its top students. Bold in its storytelling, and aesthetically creative, Pluto represents an interesting new step forward in the career of up-and-coming director Shin Su-won.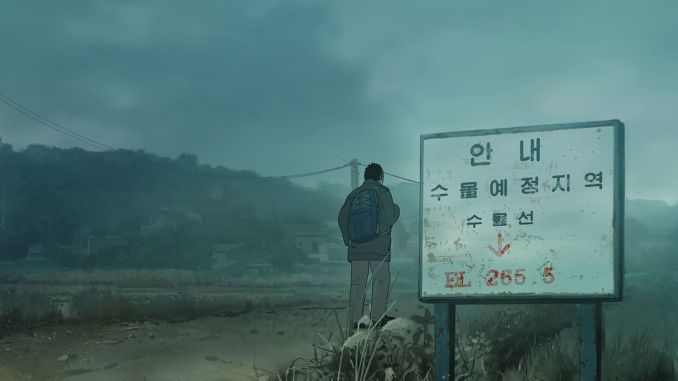 The Fake, dir. Yeon Sang-ho

The second feature film by one of Korea's best-known animators Yeon Sang-ho is set in a rural village and centers around an evangelical church. When an abusive, highly disliked member of the community discovers that the church leader is actually a con artist, nobody wants to believe his warnings. The Fake has to be one of the darkest, most depressing Korean movies ever made, but it is also a highly ambitious story with complex, fascinating characters. A new milestone in Korean animation.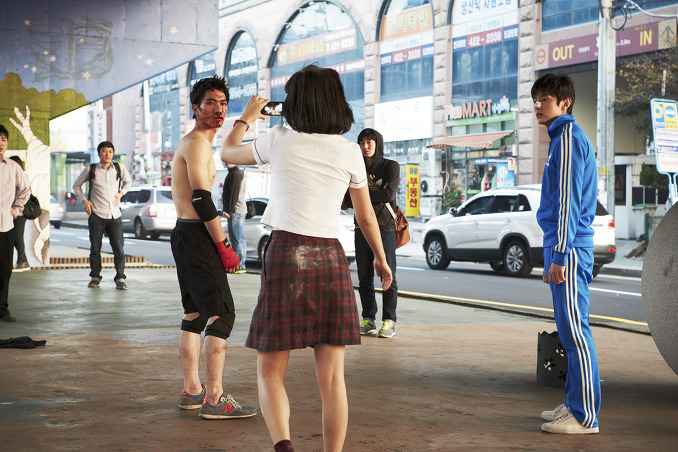 Ingtoogi: The Battle of Internet Trolls, dir. Um Tae-hwa

Ingtoogi: The Battle of Internet Trolls is structured around a very clear central conflict. In the first scene, an internet gamer gets beat up in person by his online rival, and he spends the rest of the film seeking revenge. But this film is more of a character study than a revenge story. Even as the plot seems to turn in circles and go nowhere, we discover more and more interesting details about the unusual central characters. The film benefits especially from the spirited performances of Um Tae-gu and Ryu Hye-young.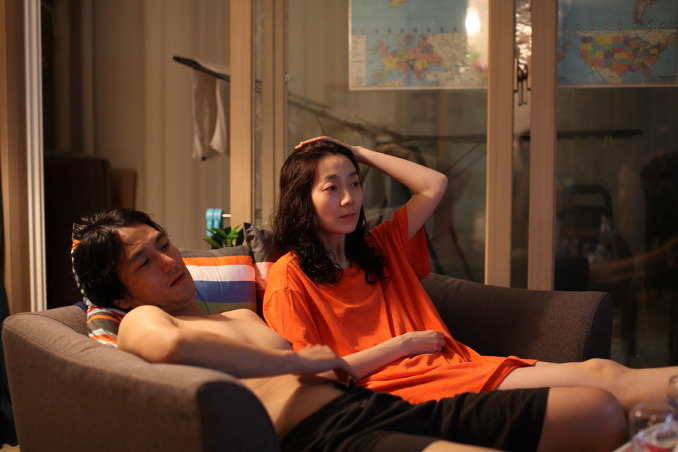 Sleepless Night, dir. Jang Kun-jae

A young married couple worry about money, ponder the future and try to decide whether or not to have a baby. Director Jang Kun-jae shot this film in his own apartment over a period of 22 days. During that time the cast and crew lived together, developing the characters and storyline through conversations with the director. Sleepless Night is both naturalistic and convincing, but also structured in interesting ways. It's a great example of creating something complex and moving out of the simplest of ingredients.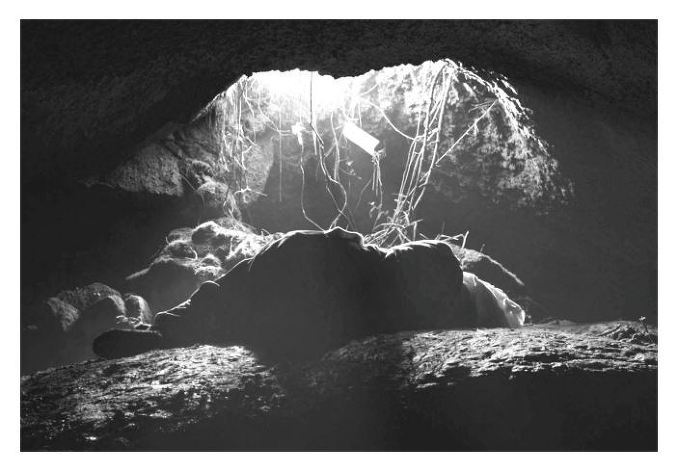 Jiseul, dir. O Muel

This low-budget feature left a strong impression when it was released in theaters last March. For one, it is a particularly heartbreaking depiction of the widespread killing of civilians during the 4.3 Jeju Uprising of 1948. Aesthetically it is also unique in Korean cinema, with its strikingly composed black-and-white imagery. Shot in Jeju dialect with a great ensemble cast, and directed by Jeju native O Muel, Jiseul brought something completely new to Korean cinema and also proved to be a commercial breakthough.

Both the Best Film and Best Director awards will be chosen from among these seven nominated films. Winners will be announced in late February.
With more than 60 films qualifying in this category, there were many other works that received strong support from the selection committee. Well-known auteur Hong Sangsoo's Nobody's Daughter Haewon fell just one vote short of inclusion, and Hong's other 2013 release Our Sunhi also received numerous votes. Big Good, Koala, and Sunshine Boys were also voted onto the shortlist, but did not make the final seven. All in all, there was a great diversity of opinions among the selection committee, speaking to the overall vitality of independent/low-budget filmmaking in Korea.


2014.02.12    Nominations for Best Documentary
The style and subject matter of contemporary Korean documentaries have diversified in recent years, and a quick look through this year's seven nominees for best documentary confirms this fact. Many critics would argue that Korean documentaries are in the midst of a highly creative period. They are also in the process of trying to build an audience for themselves, and although it is an uphill battle, progress is being made.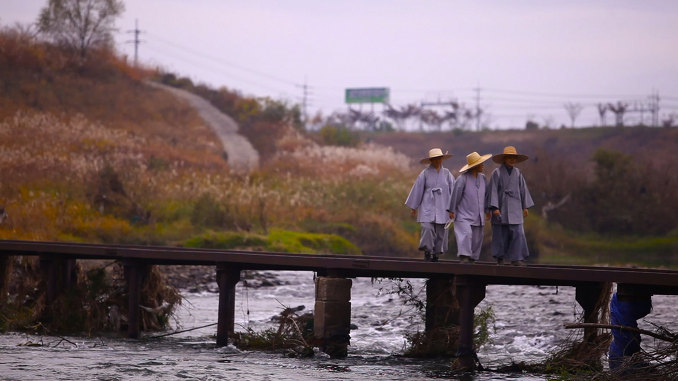 On the Road: Bhikkuni Buddhist Nuns, dir. Lee Chang-jae

The most commercially successful Korean documentary of 2013 examines the lives, thoughts and concerns of novices and elders at a training center for Buddhist nuns. Director Lee Chang-jae, who previously examined Korean shamanism in the documentary Between (2006), managed to receive permission to shoot in this otherwise highly restricted space. In the course of the film he approaches his topic with great sensitivity, and raises many interesting questions.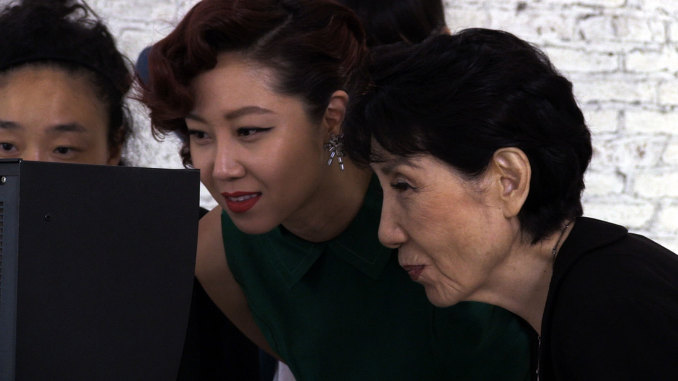 Nora Noh, dir. Kim Seong-hee

The life and career of Korea's first major fashion designer, now in her mid-80s, is filled with drama. Debut director Kim Seong-hee focuses on several crossroads in Noh's life, from her divorce at a young age to the sweeping changes she introduced into Korea's fashion scene. In both archival footage and in new interviews, Nora Noh presents a striking image of a woman who, through her dedication and vision, ultimately changed Korea.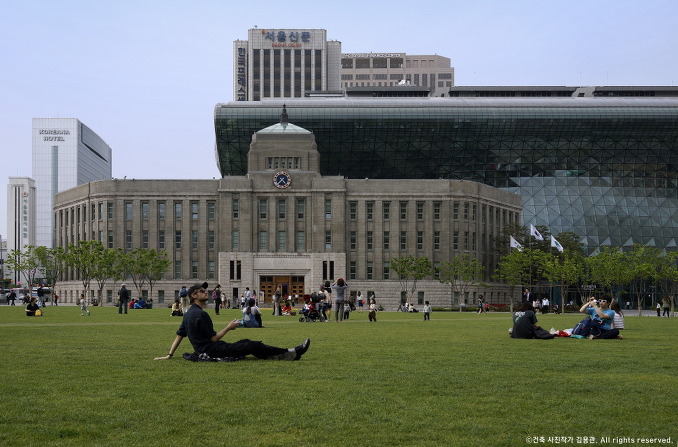 City: Hall, dir. Jeong Jae-eun

City: Hall can be seen as a companion piece, but not a sequel, to director Jeong Jae-eun's fascinating previous work Talking Architect (2012). Whereas the latter explored the meaning and utility of architecture in contemporary Korean society, City: Hall looks in depth at the commissioning, design and construction of Seoul's new City Hall. Watching this film gives the viewer a new appreciation of the complex layers of decision-making that determine the final shape of any building.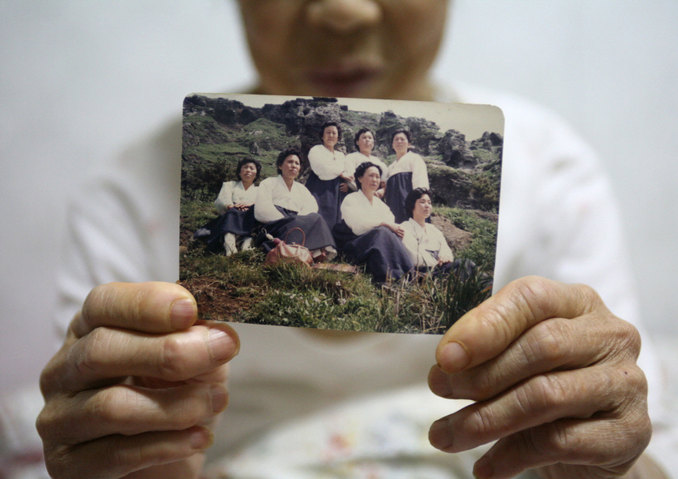 Jeju Prayer, dir. Im Heung-soon

Visual artist Im Heung-soon presents an elegaic portrait of Jeju Island, its people, and distant but still painful memories of the 4.3 Jeju Uprising. The interviews with elderly residents, set alongside strikingly composed images of nature, give viewers a sense of history being present in every corner of the landscape.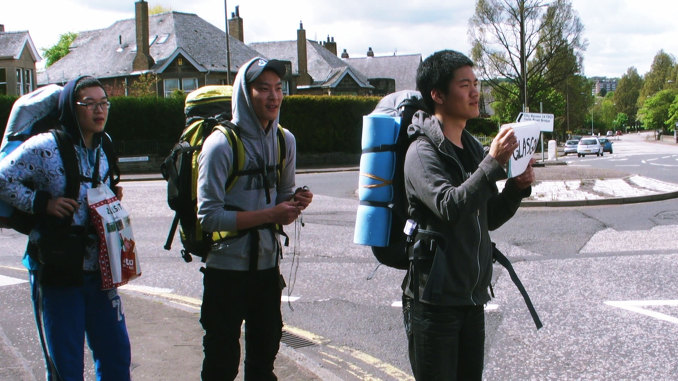 Lazy Hitchhikers' Tour de Europe, dir. Lee Ho-jae

At the start, this must have seemed like a very bad idea for a documentary. Four young university graduates decide to spend a year in Europe, with only their filmmaking skills to support themselves. But what seemed like certain failure turned into unexpected success of a kind. A modest word-of-mouth hit that seems to capture well the spirit of younger generation Koreans, and the challenges they face.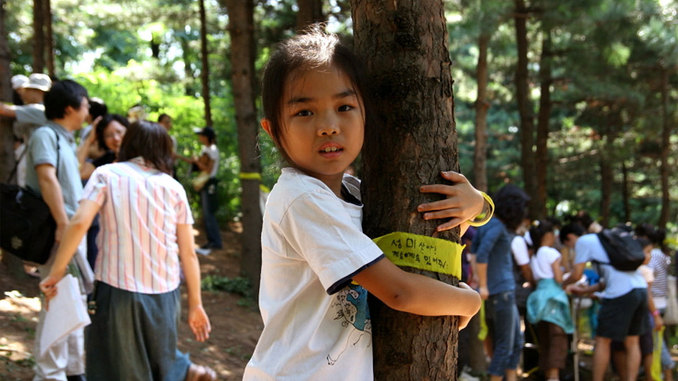 Forest Dancing, dir. Kang Seok-pil

Korean independent documentaries' roots are in activist filmmaking, and Forest Dancing provides an example of how such activist documentaries have evolved in the present day. The 'forest' in the film's title refers to Seongmisan, a small wooded mountain that rises up in the middle of Seoul. The film depicts a bitter struggle between residents of the area, who have formed a unique community around the mountain, and the city officials and business interests who want to develop it.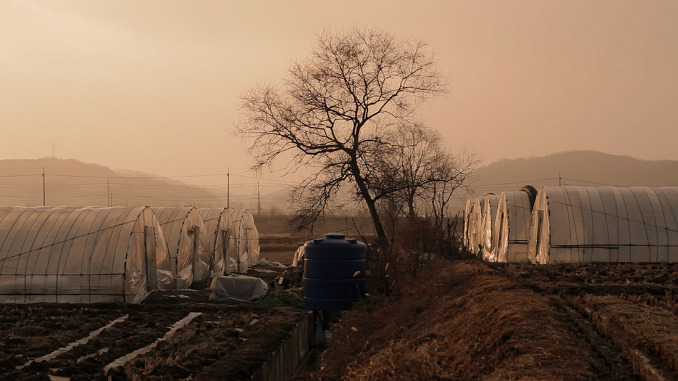 Scenery, dir. Zhang Lu

This documentary was originally presented as a 42-minute short within Jeonju Digital Project 2013: Strangers, an omnibus project commissioned each year by the Jeonju International Film Festival. Director Zhang Lu then expanded it to feature-length for a separate theatrical release. The film begins by asking a number of migrant workers living in Korea to describe some of their recent dreams. With striking cinematography, the film also presents the landscapes in which they live, which differs from that experienced by most Koreans. The end result is an introspective and thoughtful look at the experiences of people struggling to make a living for themselves in a foreign land.

The seven nominees listed above qualify for both the Best Documentary award and the Documentary Jury Prize. Prizewinners will be announced in late February.
Other documentaries that received support from members of the selection committee, but narrowly missed making it into the final seven, include Project Cheonan Ship about the sinking of the South Korean warship Cheonan, The Ring of Life about a young female boxer and her trainer, and The Silk Flower about national shaman Kim Keum-hwa.


2014.02.11    Nominations for Best Actress
Each performance in this year's Best Actress category is characterized by a very distinctive kind of energy. In each case, the performer brought something unique and personal to the role that made the character come to life. In a year when there were a very large number of accomplished performances, these actors left a particularly strong impression.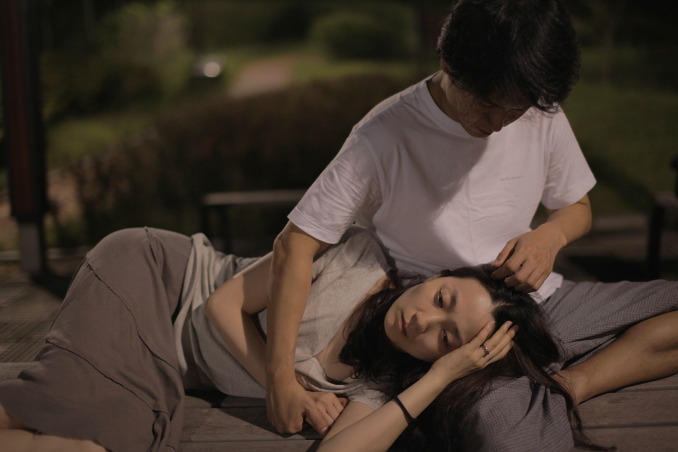 Kim Ju-ryeong, Sleepless Night

Kim Ju-ryeong has been acting in films since the year 2000, when she appeared in the late Kwak Ji-gyun's Plum Blossom. She has had supporting roles in Memories of Murder (2003), You Are My Sunshine (2005), My Dear Enemy (2008), and Silenced (2011), and a more central role in Lee Sung-kang's Texture of Skin (2005), but Sleepless Night is her most prominent leading role to date. Her very natural and thoughtful performance in this quiet, intimate film about marriage and life choices left a strong impression.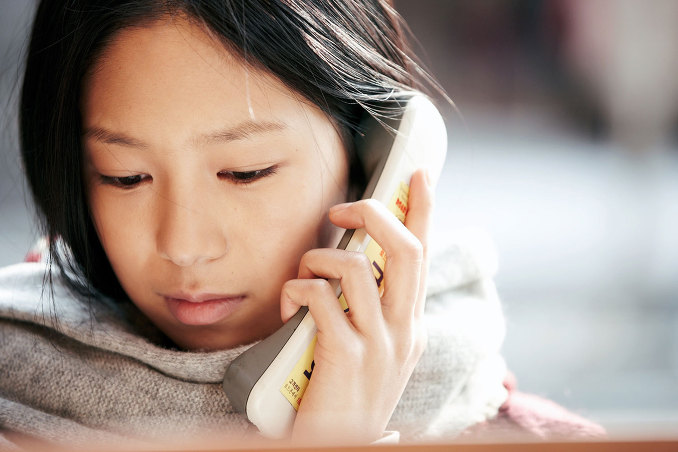 * Park Ji-soo, Mai Ratima

It was a controversial choice for director Yoo Ji-tae to cast a Korean in the role of a Thai woman, but debut actress Park Ji-soo took on the challenge with unusual poise. A performance art major at the Korean National University of Arts, Park was widely praised for her focused and intense performance.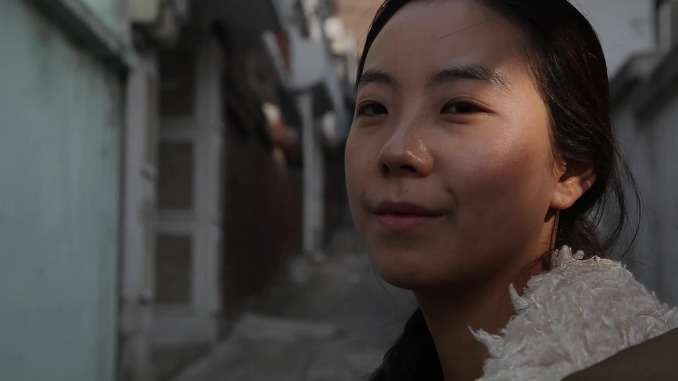 * Yang Jo-a, Fatal

In Fatal, Yang Jo-a plays a young woman who carries lasting emotional wounds beneath her warm and friendly appearance. An acting major at the Korean National University of Arts, Yang has appeared in only this one feature film to date, in addition to several short films.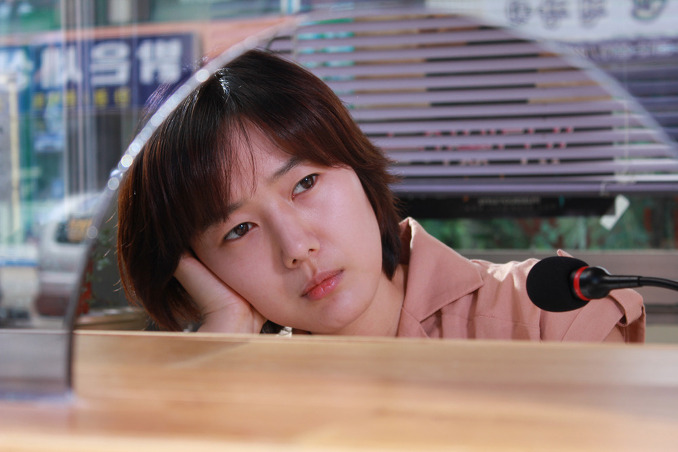 Yoon Jin-seo, Do You Hear She Sings?

Best known for playing Woo-jin's sister in Oldboy (2003), Yoon Jin-seo has taken leading and supporting roles in over 20 films including All for Love (2005), A Day for an Affair (2007), and Iri (2008). Her character in director Park Eun-hyeong's Do You Hear She Sings? is a reserved but fiercely independent-minded woman who ignores the expectations and criticisms of other people. It's an unusual sort of protagonist for contemporary Korean cinema, and Yoon helps to make the character both convincing and sympathetic.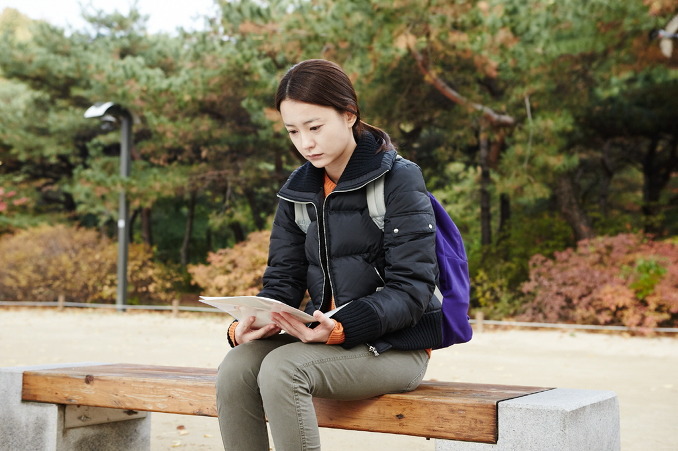 Jung Yu-mi, Our Sunhi

One of the most naturally talented and praised actresses of her generation, Jung Yu-mi has appeared in a mix of mainstream and independent films including Blossom Again (2005), Family Ties (2006), Cafe Noir (2009), My Dear Desperado (2010), Come Closer (2010) and Silenced (2011). Our Sunhi is her fifth appearance in a film by director Hong Sang-soo. She plays a film school graduate who returns to her university to request a letter of recommendation, and who ends up spending time with three men who have been infatuated with her in various ways.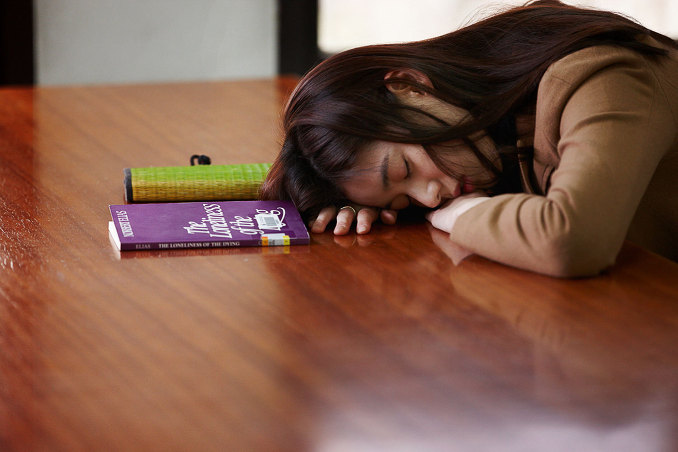 * Jung Eun-chae, Nobody's Daughter Haewon

Rising star Jung Eun-chae started work as a model and studied art in the UK before making her film debut with a supporting role in Haunters (2010). In Nobody's Daughter Haewon she attracted widespread attention for her sensitive portrayal of a young woman facing a crossroads in her life.

Apart from the six nominees above, other performances from last year that received strong support from the selection committee include Ryu Hyun-kyung from Miss Cherry's Love Puzzle; Jin Seon-mi from Beautiful Miss Jin; and both Rie Young-zin and Han Ye-ri from Dear Dolphin.
* Note that Park Ji-soo, Yang Jo-ah and Jung Eun-chae also qualify for the Best New Actor or Actress prize.


2014.02.10    Nominations for Best Actor
Independent and low-budget films may not get the wide distribution and expensive marketing campaigns of mainstream commercial films. But that doesn't mean they have no star power. Of the 60+ independent fiction films released in Korea in 2013, there was a tremendous diversity of performances from new actors, veterans, and well-known stars. This year our six nominees for best actor are primarily young, up-and-coming performers who show great potential for the future.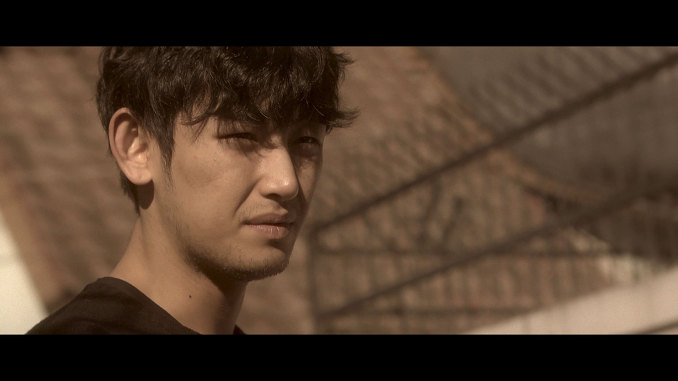 * Kang Shin-hyo, The Russian Novel

Kang Shin-hyo begin studying acting in classes run by director Shin Yeon-shick. Convinced of his abilities, Shin cast him in the leading role of his independent feature film The Russian Novel. The character, who is also named Shin-hyo, is a young, unschooled writer struggling to find his literary voice. Kang won praise for his natural performance, then also attracted notice in a memorable supporting role in Shin Yeon-shick's Rough Play.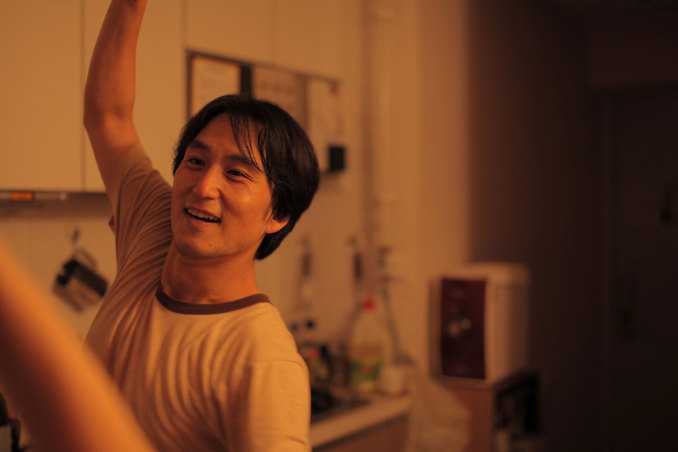 * Kim Soo-hyun, Sleepless Night

Kim Soo-hyun has 26 acting credits, having appeared as a supporting actor in all of director Ryoo Seung-wan's feature films except The Berlin File, as well as in Failan (2001), Take Care of My Cat (2003), Oldboy (2003), and others. However his appearance in Sleepless Night is his first leading role in a feature length film. He and actress Kim Joo-ryeong created a very convincing portrait of a young married couple looking ahead into the future with uncertainty.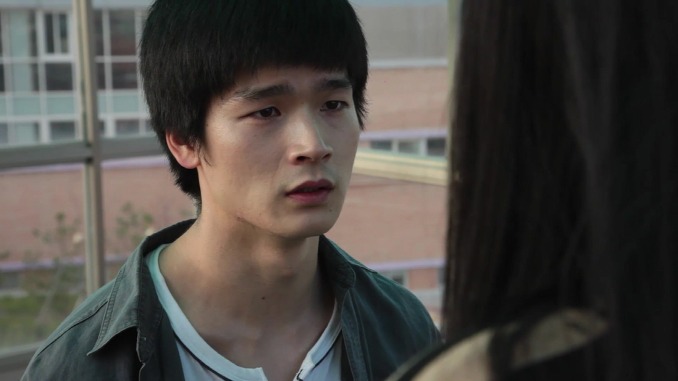 * Nam Yeon-woo, Fatal

Nam Yeon-woo studied acting at the Korea National University of Arts. His memorable performance in Fatal was his first leading role in a feature film. He has also acted in several short films, and made a brief appearance in director Pang Eun-jin's Perfect Number (2012).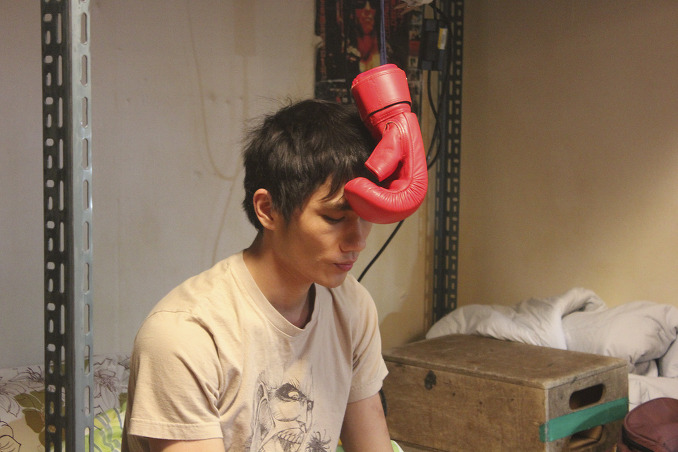 Um Tae-gu, Ingtoogi: The Battle of Internet Trolls

Um Tae-gu's appearance in the film Ingtoogi reminds many viewers of the actor Ryoo Seung-beom. This is not because of a similarity in acting styles, but rather for the simple reason that Um too forms a potent combination with his brother, director Um Tae-hwa (who also received a Best New Director nomination). But Um also has extensive experience working with other directors, including as the lead actor in independent film Choked (2012).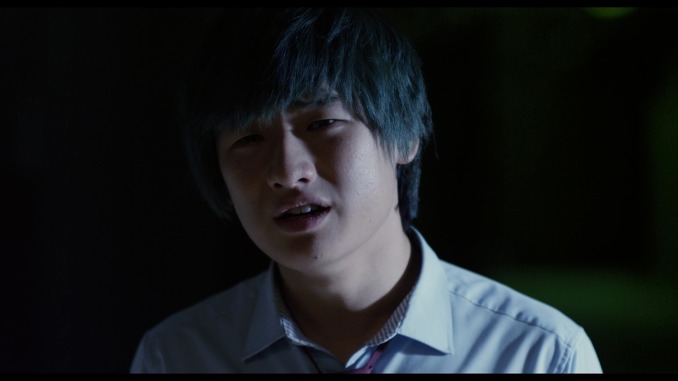 Lee David, Pluto

Despite being only 20 years old, David Lee already has a decade of acting experience in film and television. His performances in Poetry (2010), The Front Line (2011), Romance Joe (2011), and The Terror Live (2013) have all attracted notice. In Pluto he portrays a student who is pushed to extremes after becoming caught up in the cutthroat competition at an elite Korean high school. His performance expresses great inner turmoil within a naturally reticent personality.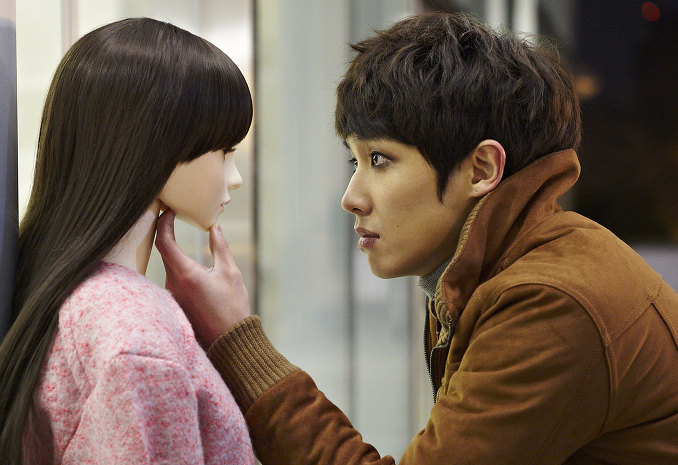 * Lee Joon, Rough Play

Lee Joon started his career as a model and played the teenage Raizo in the Hollywood film Ninja Assassin (2009). However his rise to stardom was as a member of the idol group MBLAQ. His appearance in Shin Yeon-shick's Rough Play, about the rise and fall of a popular actor, is his first leading role in a feature film. Nonetheless he was critically praised for his complete immersion in this dynamic and rather difficult role.

Other actors receiving a large number of votes include the well-known star Jeong Jae-young for his role in Hong Sang-soo's Our Sunhi; actor/director Choi Si-hyung for his leading role in Big Good; and Kim Chang-hwan for Sunshine Boys.
* Note that Kang Shin-hyo, Kim Soo-hyun, Nam Yeon-woo and Lee Joon also qualify for the Best New Actor or Actress prize.


2014.02.08    Nominations for Best New Director
A total of five people have been nominated in the category of Best New Director, which is open to directors shooting their feature debut. This was a highly competitive category, with many different directors receiving votes from our selection committee.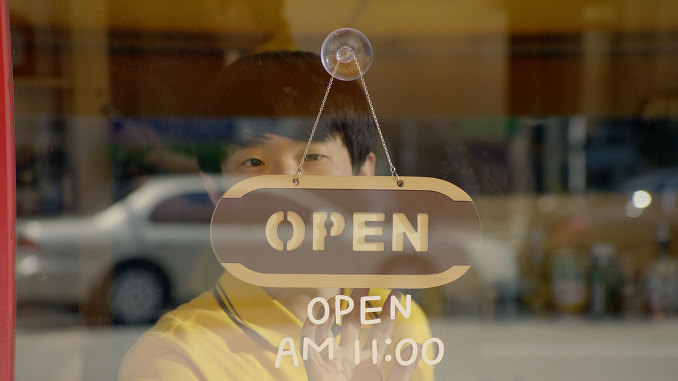 Kim Ju-hwan, Koala

Koala is a modest but surprisingly engaging story of three young people who are struggling to launch a hamburger store in Seoul. Recommended for general audiences, but also for business professors to screen for their students! Director Kim Joo-hwan works for the distribution company Showbox, but he took off time from work to shoot this, his debut feature.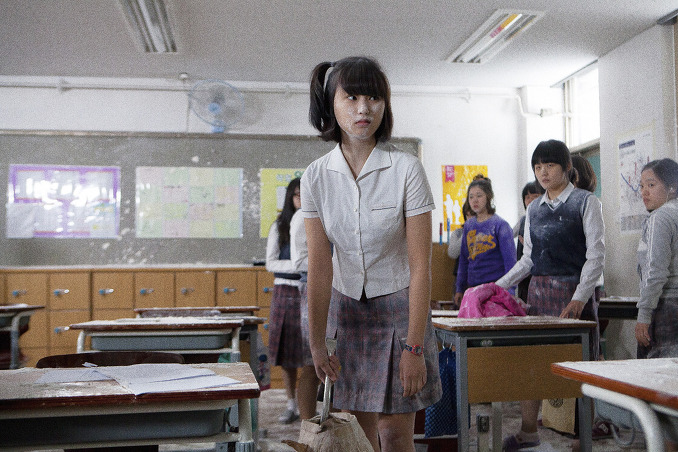 Um Tae-hwa, Ingtoogi: The Battle of Internet Trolls

Ingtoogi: The Battle of Internet Trolls is the story of two online rivals who take their rivalry into the offline world. The film was produced by the Korean Academy of Film Arts and directed by recent graduate Um Tae-hwa.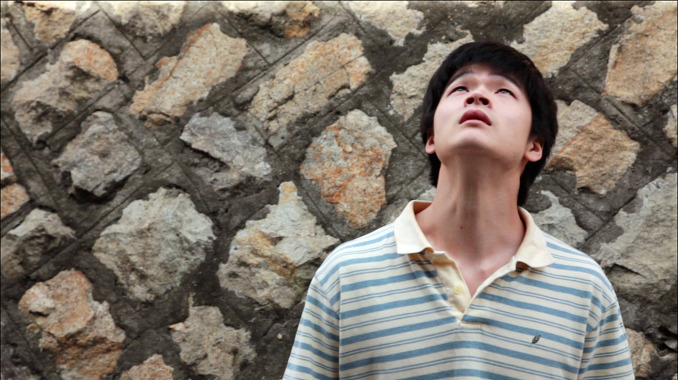 Lee Don-ku, Fatal

Lee Don-ku's Fatal, about a man haunted by a crime from his past, premiered at the 2012 Busan International Film Festival. After traveling the film festival circuit it opened in theaters in August 2013. Lee worked for a number of years as an actor before making this debut feature on a microscopic budget of 3 million won ($3000).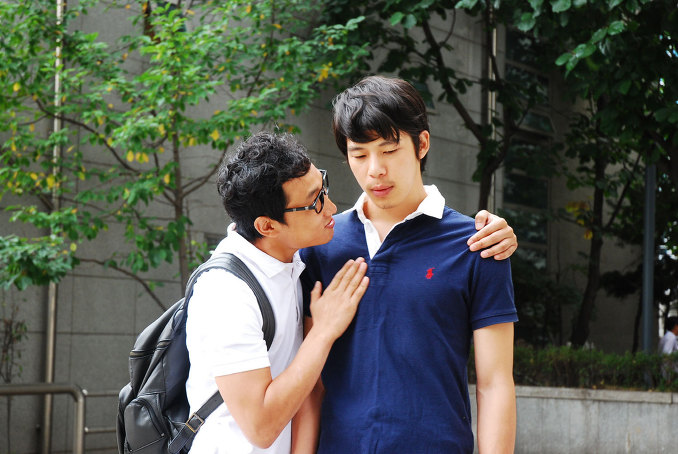 Lee Byung-heon, Cheer Up, Mr. Lee

Lee Byung-hun (no relation to the famous actor) made his directing debut with this documentary about a struggling film director. The witty and sarcastic film captures some of the difficulties facing young directors in the Korean film industry.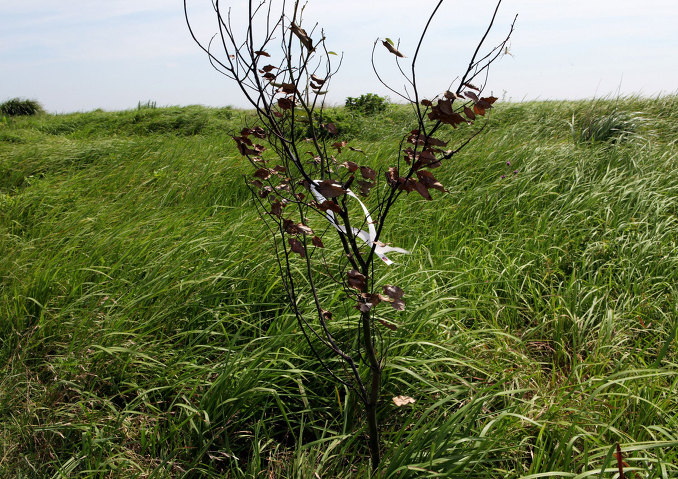 Im Heung-soon, Jeju Prayer

A visually striking and somewhat experimental documentary that captures many images of contemporary Jeju Island as well as recording testimony from elderly residents who lived through the 4.3 Jeju Uprising of 1948. Director Im Heung-soon has been active for many years as a visual artist, and shot several documentary shorts before making Jeju Prayer.

Numerous other debut directors received votes from the selection committee, with Yoo Ji-tae (Mai Ratima), Kang Jina (Dear Dolphin) and Choi Si-hyung (Big Good) receiving particularly strong support.


2014.02.07    Nominations for Best Cinematography
We are pleased to announce nominations in the category of Best Cinematography. A total of three films have been nominated: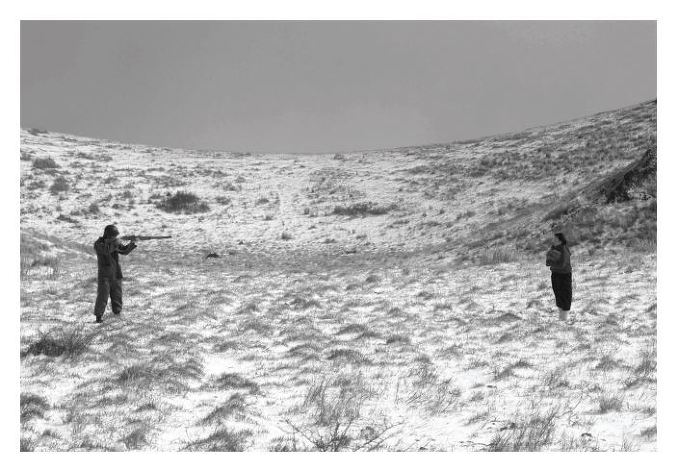 Jiseul, cinematographer Yang Jeong-hoon

Jiseul impressed many viewers with its strikingly composed black-and-white visuals. Surprisingly, it is the feature debut of cinematographer Yang Jeong-hoon, who says that he planned out each shot on location together with director O Muel without the aid of a continuity. Yang subsequently went on to shoot director Seo Ho-bin's film Mot, which premiered at the 2013 Busan International Film Festival.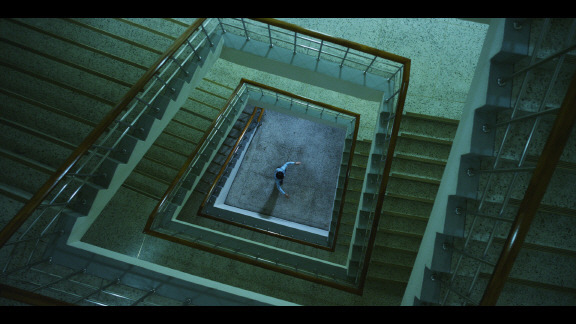 Pluto, cinematographer Yoon Ji-woon

Over the past decade Yoon Ji-woon has worked closely with director LeeSong Hee-il, having shot No Regret (2006), Break Away (2009), and White Night as well as several of LeeSong's medium-length works. With Pluto, his first collaboration with director Shin Su-won, he imparted a unique visual quality to the claustrophobic setting of a highly competitive Korean high school.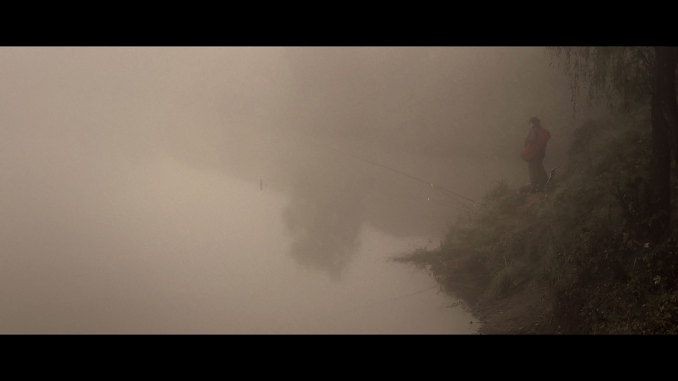 The Russian Novel, cinematographer Choi Yong-jin

To date Choi Yong-jin has worked almost exclusively with director Shin Yeon-shick, on the feature films A Great Actor (2005), The Fair Love (2009), and most recently on Rough Play (2013). In The Russian Novel, a film which is divided into two major sections, Choi employs highly contrasting visual styles to draw a distinction between time periods.

Other films that were voted onto the nominations shortlist, but did not make the final three selections, include the documentaries Jeju Prayer by director Im Heung-soon (cinematographers Im Heung-soon, Lee Jin-hwan, and Kim Ji-gon) and Scenery by director Zhang Lu (cinematographer Jo Young-jik). In general, 2013 was a year that featured striking cinematography from a number of feature-length documentaries.
Nominations in other categories will be announced in the coming days, and winners of the 1st Wildflower Film Awards will be announced in late February.


2014.01.28    Schedule for announcements of nominations
Nominations will be announced in stages on this website, according to the following schedule:
    Feb 7:      Nominations for Best Cinematography announced (3 cinematographers)
    Feb 8:      Nominations for Best New Director announced (5 directors)
    Feb 10:    Nominations for Best Actor announced (6 actors)
    Feb 11:    Nominations for Best Actress announced (6 actresses)
    Feb 12:    Nominations for Best Documentary/Documentary Jury Prize announced (7 films)
    Feb 13:    Nominations for Best Film/Best Director announced (7 films)
An award for Best New Actor or Actress will also be presented to one of the nominees in the acting categories.


How the nominations were chosen
Eligible films include features and mid-length films with a budget of less than 1 billion won (excluding marketing fees) that received a theatrical release in Korea between January 1 and December 31, 2013.
In mid-2013, a selection committee was formed to watch low-budget and independent films throughout the year. Once or twice each month, members of the committee met to watch a new release in the theater. Members also watched films separately on their own. A Trello board was used to keep track of new releases and to allow for a space where members could comment on films, acting performances, etc. Given the large number of low-budget/independent films released throughout the year, it was not possible for each committee member to watch all released films. However the group as a whole was able to cover virtually all released films.
In early 2014, selection committee members together with advisory committee members and other invited critics were asked to vote on nominees. One round of pre-voting was held on January 4 to determine a shortlist for each category. Then a second round of voting was completed on February 3 to determine the final nominees among the shortlisted films. Write-in votes were also accepted. The films with the highest number of votes were named as the official nominees of the 1st Wildflower Film Awards.


Overview of Korean independent and low-budget films in 2013
In 2013 there were 60+ low-budget films and 20+ documentaries that received a theatrical release in South Korea. In addition to this, there were a large number of features intended for home VOD and IPTV services that received a token theatrical release.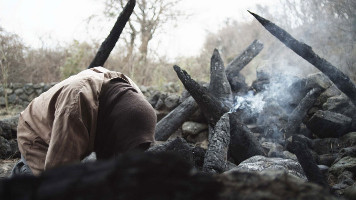 Jiseul (2013), dir. O Muel

Some of the year's more commercially successful releases included O Muel's Jiseul, which sold an impressive 143,776 tickets on an 81-screen release; Our Sunhi, which at 68,697 admissions ranks as Hong Sangsoo's most successful release of recent years; and the Buddhist-themed On the Road, which was the highest grossing documentary of 2013 with 53,273 admissions on 23 screens.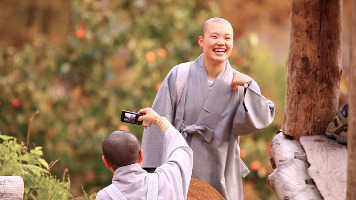 On the Road, dir. Lee Chang-jae

Several films that were budgeted under 1 billion won (~$900,000), and thus qualify for these awards, were released on a somewhat larger scale. Fasten Your Seatbelts, the directorial debut of actor Ha Jung-woo, was released on 374 screens and sold 270,148 tickets. Shin Yeon-shick's Rough Play, written and produced by Kim Ki-duk with popular singer Lee Joon in the lead role, was released on 297 screens and sold 111,938 tickets.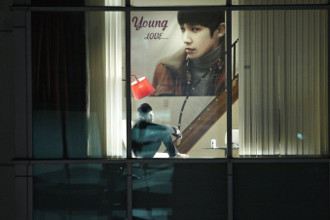 Rough Play (2013), dir. Shin Yeon-shick

Many of the low-budget and independent films released in 2013 won awards at international film festivals, including Jiseul (Best Film, World Cinema Competition, Sundance), Our Sunhi (Best Director to Hong Sangsoo, Locarno), Sunshine Boys (Best Screenplay to Kim Tae-gon at Thessaloniki), The Fake (Best Animated Film, Sitges), Red Family (Audience Award, Tokyo), The Weight (Best Actor to Jo Jae-hyun, Montreal), Pluto (Special Mention in 14+ Competition, Berlin), and Mai Ratima (Grand Prix, Deauville Asian Film Festival).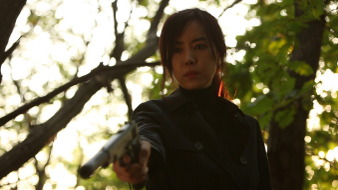 Red Family (2013), dir. Lee Joo-hyung
---