25th April 2010
I had been busy with giving and grading mid-term exams last week which didn't leave me very much time for this blog.  But I have almost finished with the scoring the test so I think I can catch up a little now.  Here's what coming to DVD this coming week.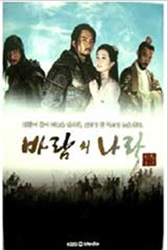 First up is a drama called WINDY COUNTRY that aired over KBS a while back.  It featured Song Il-gook, Jeong Jin-yeong and Park Geon-hyeong in leading roles. The series is being released on a 13-disk set region-coded for regions 3,4,5 and 6. Episodes 1-36 are on the first 12 disks while the 13th contains the special features including  'special broadcast', 'deleted scenes' and 'the making of the drama' sections.  The drama is rated for ages 15+. The disks are formated as 16:9, and have Dolby 2.0 sound. Despite the multi-region compatability, there are no mention of subtitles of any sort in the promotions. Assumed to be unsubtitled. This set will be released on April 26th with a recommended sticker price of 121,000 KRW.
Releasing on April 28th is WOOCHI. This action, fantasy, comedy was a hit earlier this year. The film features Kang Dong-won, Kim Yoon-seok, Yoo Hae-jin and Im Soo-jeong.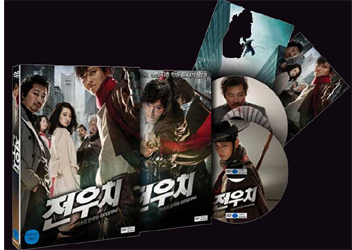 The dvds are subtitled with Korean and English captions, are formated in 2.35:1 anamorphic widescreen and have Dobly Digital 5.1 sound. The first disk contains the film with several choices for optional commentary tracks. Disk two contains sections Pre-Production (developing the scenario, casting, hunting, action school and a still gallery), Production (acting, CG, special effects, wirework, set design and filming) and Just for Fun (NGs, trailers, Im Soo-jeong's dance and cameos).  The movie will be released on dvd with a recommended price of 25,300 KRW.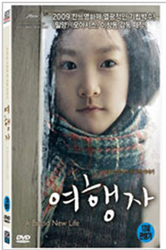 A BRAND NEW LIFE will also be released this week. This was a small, independent production starring Kim Se-rom and Park Do-yeon and helmed by the French director Ounie LeComte.  Although it is a co-production between France and Korea, the language of the film is Korean and the subtitles on the DVD are in Korean and English. The movie is rated for ages 12+ and the disk will be formated in 1.85:1 anamorphic widescreen and have Dolby Digital 5.1 sound.  This is just a single disk release but it will contain special features including a 5-minute audition tape of Kim Se-rom, still galleries, and trailers.  The DVD will be released on April 29th and will go for a suggested price of 25,300 KRW.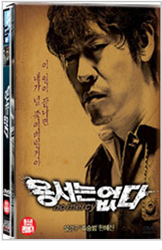 NO MERCY is another film that will be released on April 29th. Despite its high-profile cast of Seol Kyeong-gu and Ryu Seung-beom, this thriller did not do very well in the box office. Perhaps that is why it is only being treated to a single disk. The movie will have both Korean and English subtitles and it is rated for ages 18+. The disk is formated as 2.35:1 anamorphic widescreen and has Dolby Digital 5.1 sound. Special features on the disk consist of optional commentary by the director and crew (none with the actors), the making of the film, an interview with Dr. Han Gil-ro, and the music video by Epic High, "Slow Motion."  This dvd will also be priced at 25,300 KRW.