6th February 2012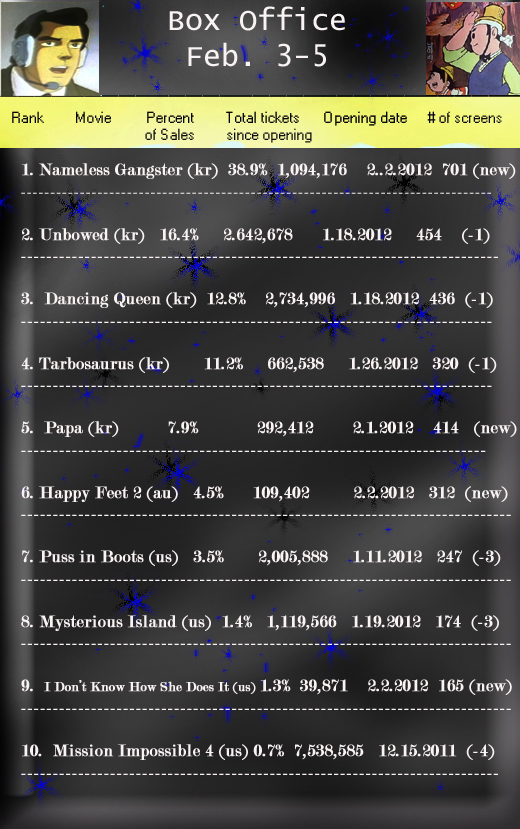 This was a very good week for Korean films. The top five movies in the box office chart were all Korean movies.   The new film, Nameless Gangster, bumped everything down at least one place as it took the top spot away from Unbowed.  Dancing Queen, Tarbosaurus and Papa filled out the top five.  After earning more that 7.5 million viewers, Mission Impossible dropped to number 10 and will probably drop out of the top ten list next week. 
One thing I like about the new KOFIC website is that it now shows the number of screenings a film has within a given time period which is actually more useful than just the number of screens.  I have been playing with those numbers a little and may have some interesting things to show later this week.
Tomorrow I will post the trailers for the new Korean movies and a list of the international films opening in Korean theaters this week.