30th January 2010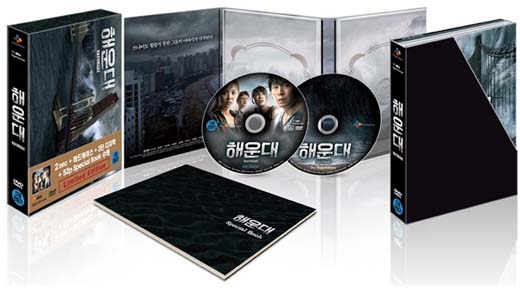 In this coming week, there will be two new DVD releases. The first, pictured above is the 2-disk set of the diaster film Haeundae. The first disk contains the movie with optional commentary by the director and all the principle actors. Much of the second disk in made up the making of the film, especially the CG special effects. It also includes trailers, posters, a gag reel and the making of the film. Finally, a 52 page book is included which includes comments by all director, cast and filming crew. I do not have any information on it yet, but I suspect that the book is Korean language only.  The film, however, has English subtitles.  Haeundae will be availible for sale on February 4 with a suggested retail price of 27,500 KRW.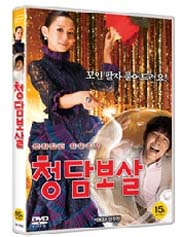 Fortune Salon will be released for sale on February 3. This is also a two-disk set which includes the subtitled film with commentary by the director Kim Jin-yeong and cast member Kim Hee-won.  The second disk contains deleated scenes, a section called 'fortune family', a photo session for the poster, recording of the music and the trailers. Suggested retail price is 23,500 KRW. 
This is the first time I am writing about new DVD releases. I believe this is something I will continue to do each weekend to let you know what is coming in the week ahead.